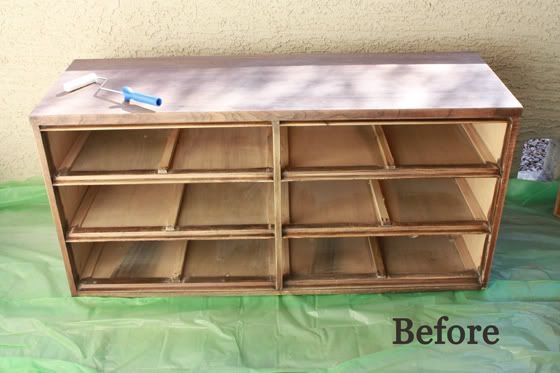 Well, folks, I missed my Monday morning post. It happens, I know.
What have I been up to these past few days? I've been working on re-finishing a dresser that was given to us by my parents who got it from my dad's parents when they got married.
It's seen some rough times. I should know, having covered one of the drawers in circle-shaped stickers one afternoon as a child. Not good for a dresser.
Anyway, we're passing it along to baby, and wanted to make it look presentable before we put it in the nursery. So, we painted it white. And it looks lovely. I don't have the after pictures done yet, since we want to add the drawer pulls we found first, but rest assured, pictures are to come.