We had a great time visiting with Michael's brother Ben and their sister Stacy this weekend. He arrived on Thursday evening, and we had a wonderful time!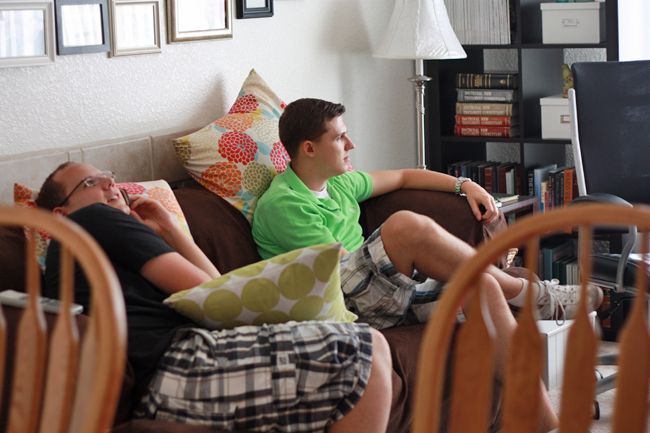 Michael, Ben, and their brother Daniel had a blast playing a board game called Pandemic. None of them gets to play it very often since it takes 1-2 hours per round. I didn't manage to snap any pictures of them playing (it was after I'd gone to bed). They had a fantastic time playing and really enjoyed the brother time. The boys also had a great time playing games on the wii and watching episodes of The Big Bang Theory.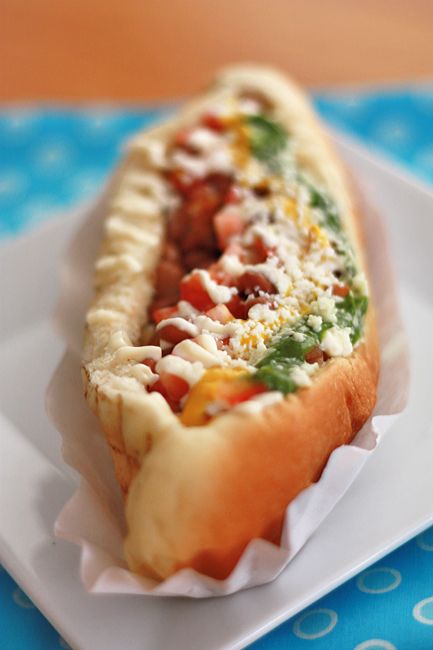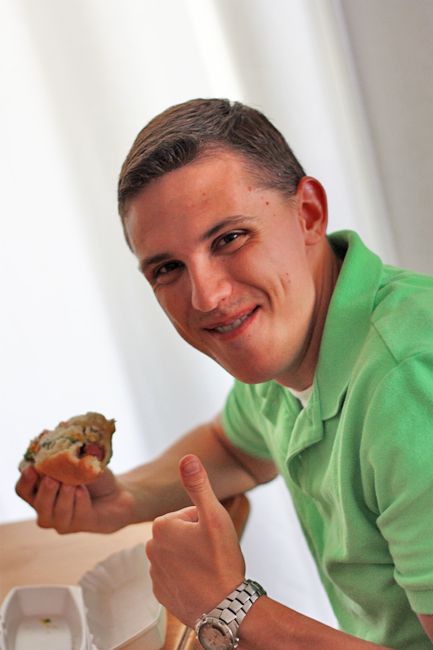 One of our adventures was trying a local specialty called a Sonoran Dog. We've been hearing about them for ages and finally tracked one down this weekend. Basically, a Sonoran Dog is a hot dog wrapped in bacon, grilled, and topped with pinto beans, diced tomatoes, caramelized onions, queso fresco (a yummy, salty Mexican cheese), a spicy avocado jalapeno sauce, mustard, and a bit of mayo. We decided for our first time we'd better go all the way. It was a super decadent indulgence that was just as delicious as everyone had told us!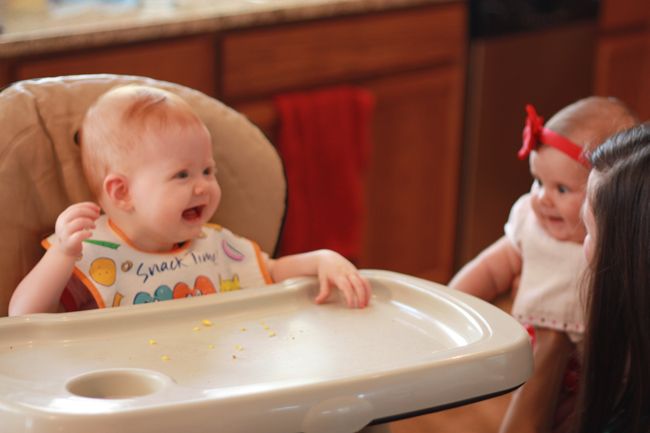 On Saturday, Michael's sister Stacy was in town and we all got together with Daniel and Amy's family for a yummy breakfast. Daniel made French toast, and we had a fun time visiting. Sophie finally got to meet her cousin Hannah! It was the first time they've been together awake in the same place. Sophie was smitten. I can't wait for these girls to get a little older so they can play together!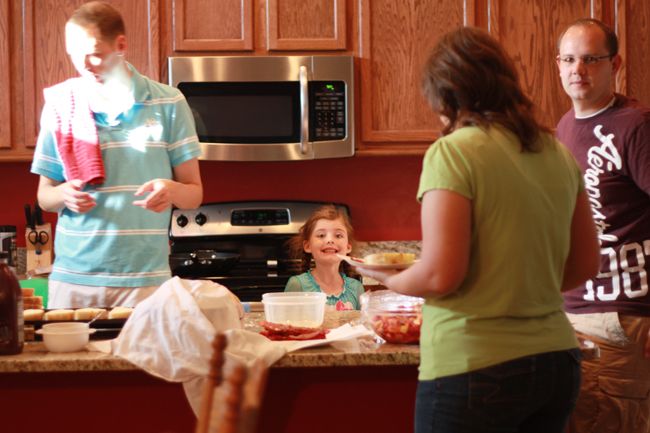 Our niece Emily (making the smiley face in the center) kept us entertained with stories from school, a demonstration of TWO loose front teeth, and her newly-aquired, no-assistance-needed bike riding skills. Way to go Emily! I didn't manage to snap a photo of Dallin (drat!). He was a busy guy! I can't believe how grown-up he's getting.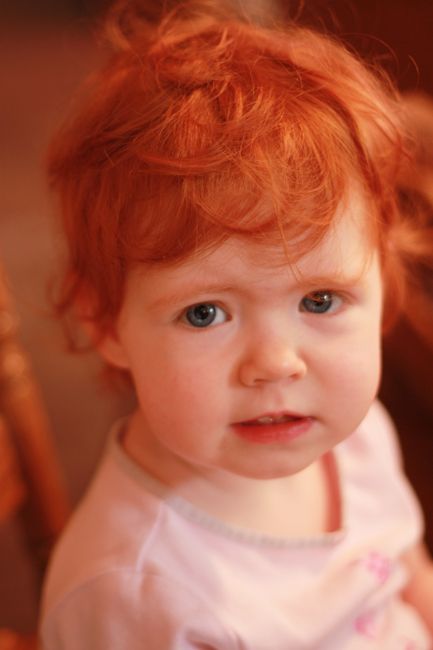 Sophie also enjoyed a bit of quality time with her aunt Amy. Megan and I had a cute little conversation. She's getting more words and speaks in such a small little voice. Doesn't she have the most BEAUTIFUL hair?! It's beautiful, thick, wavy, shiny, healthy, and glowing. I love it. What a sweetheart.
We spent the rest of our weekend relaxing, talking, and generally hanging out. We had a wonderful time together. We miss them already!