Happy day after Christmas! We had a wonderful time celebrating with Michael's parents, brother Ben, and sister Stacy. I'll have more to say about our fun visit later, but for now, I have a recipe from The Secret Recipe Club to share.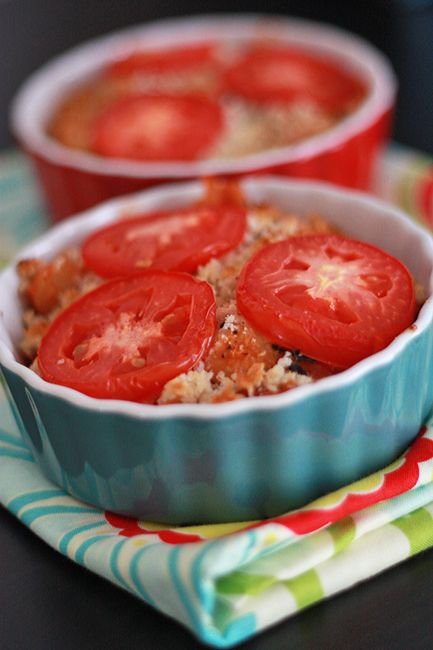 This month I got to explore the blog Lavender and Lovage. Written by Karen from the UK, this blog was SO fun to read through, since most of the recipes are British. I enjoyed reading through some of the interesting combinations she had in different recipes, and stopped in my tracks when I saw this butter bean and bacon cassoulet.
After trying butter beans for the first time in our Settler's Beans, I was excited to see another use for them. They were tasty with the herbed crumbs on top. While this isn't a slow-cooking or intricate cassoulet, it was a good, hearty dinner and a good shortcut for when time is short.
If you have any trouble finding butter beans, I've found them near the vegetables rather than the other beans in my grocery store. My local Kroger store carries them. If you can't find them, I'd imagine that great northern or cannelini beans would be a good substitute. Thank you, Karen, for your recipe!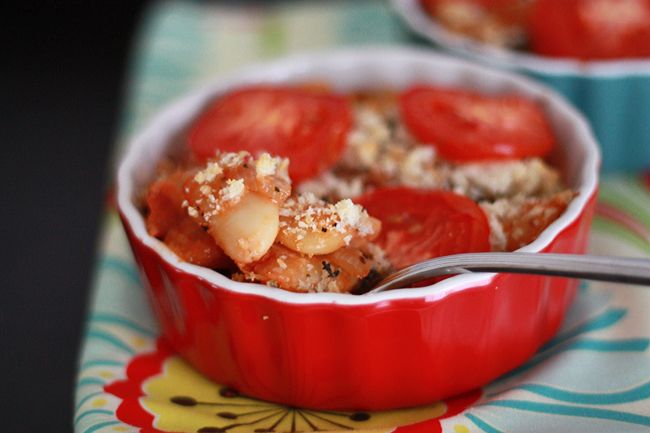 Shortcut Butter Bean and Bacon Cassoulet
Ingredients
For the cassoulet:
8oz bacon, cut into small pieces
1 onion, diced
2 (14.5oz) cans butter beans, drained and rinsed
1 tsp fresh thyme (or ½ tsp dried)
4 Tbsp tomato paste
1 Tbsp creme fraiche or plain yogurt
1c vegetable stock, plus more if desired
salt and pepper
olive oil
For topping:
¼c breadcrumbs
¼c parmesan
½ tsp garlic powder
salt and pepper
2 tomatoes, sliced
Instructions
In a large saute pan, brown bacon. Set bacon aside and drain fat from the pan. Add onion and saute until tender, adding a little olive oil if necessary. Return bacon to pan. Stir in beans, thyme, tomato paste, creme fraiche, and vegetable stock. Stir to combine well. Add salt and pepper to taste. Add additional stock if you'd like a bit more sauce. Pour into a baking dish or individual-sized ramekins.
In a small bowl, combine breadcrumbs, parmesan, garlic powder, and a generous pinch of salt and pepper. Sprinkle breadcrumbs over bean mixture. Place tomato slices on top of crumbs.
Bake at 400 degrees 20-30 minutes, or until crumbs are golden.
Adapted from Lavender and Lovage