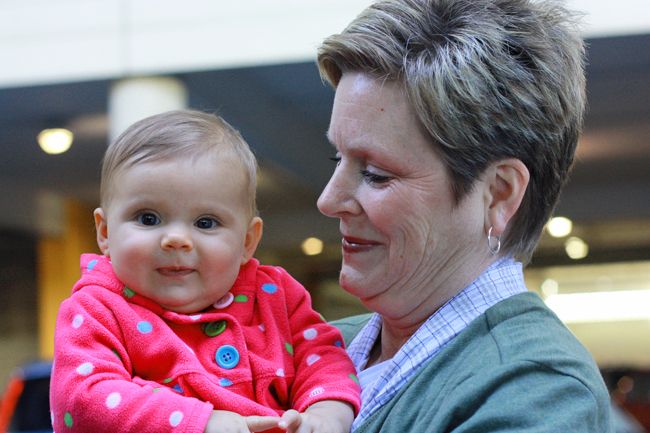 It's been a cuh-razy week around here, dear reader. I had high hopes and plans for several other Valentine's-themed recipes posts and a trip recap from visiting my family. Instead, I was up to my eyeballs in diapers. Poor Sophie's had a tummy bug, an infection, and a hard time sleeping. She's hopefully on the up-and-up, but I wanted to pass along the start of our trip pictures.
What better place to start than the main event? Jordan's homecoming!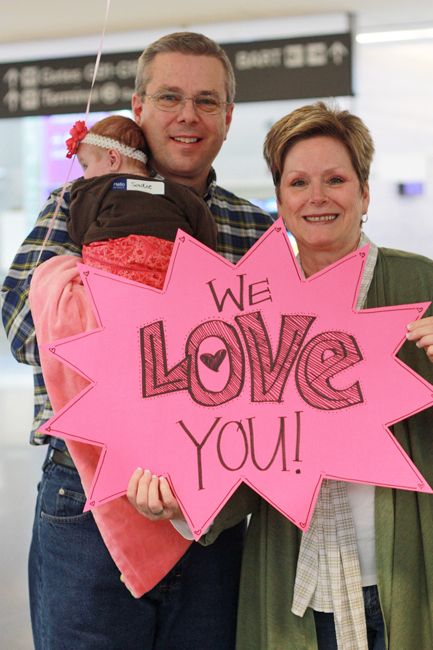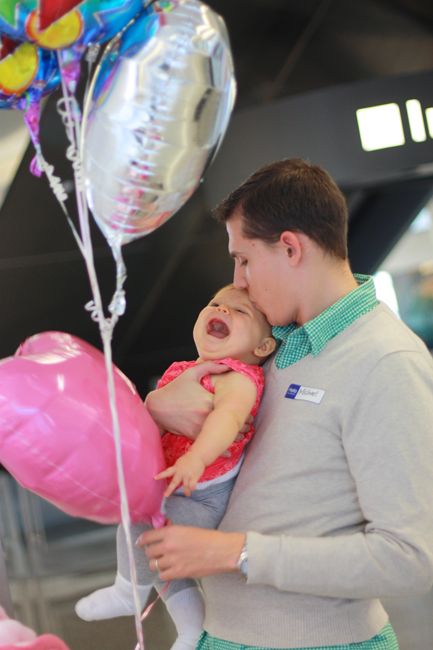 Jordan and I are twins the hard way (born a little less than 3 years apart). We shared a room for 14 years, and for some reason (I went through a bit of a persnickety phase) she still likes me enough for us to be the best kind of friends.
Since almost the advent of this blog, Jordan has been serving as a missionary for our church. I was completely thrilled for her to go on a mission, I just missed her terribly while she was gone. I found out shortly after she left that I was pregnant with Sophie, and I couldn't WAIT for Jordan to meet her.
The whole family flew in for the event. All of us but my sister Katie and her husband Chad were able to be at the airport when she arrived (they arrived a few hours later). We set up camp, trying to make ourselves as conspicuous as possible–balloons, neon posters, a banner, even "hello, I'm ____" nametags (you know, in case she forgot us).
It was amazing. Fun, fun, fun. And amazing.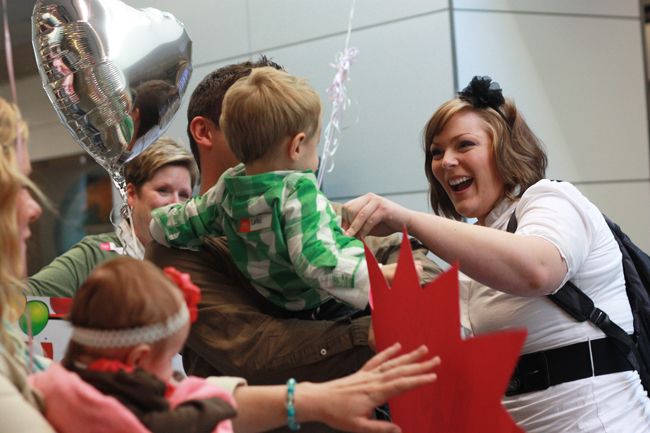 I couldn't get over how fun it was to see her.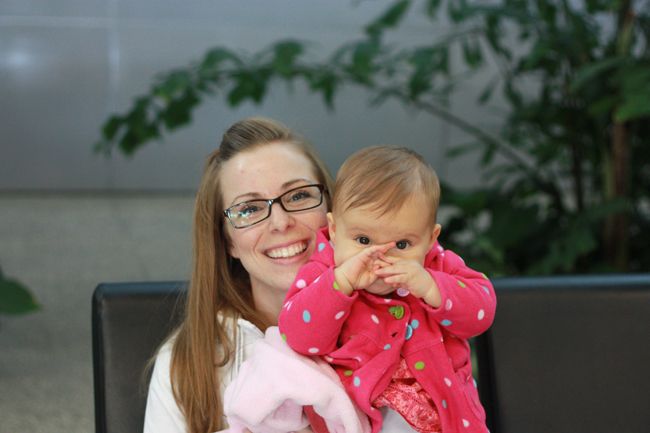 I'd missed her SO much!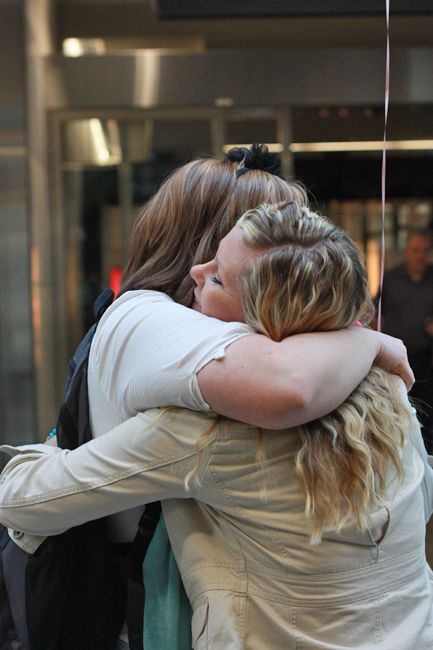 It also melted my heart that she finally got to meet Sophie.
Love you sister! SOOOO glad you're home!!!