Happy Love Day! I hope whether or not you've got a valentine that you're spending the day with people you love. Here are some more photos of some of the people I love…
I'm pretty good about remembering to pull out my camera when I'm at home and can just reach over and grab it. When we went out and about, however, I wasn't as diligent in remembering my camera, or was too busy enjoying to remember to use it. Still, use your imagination. We had fun!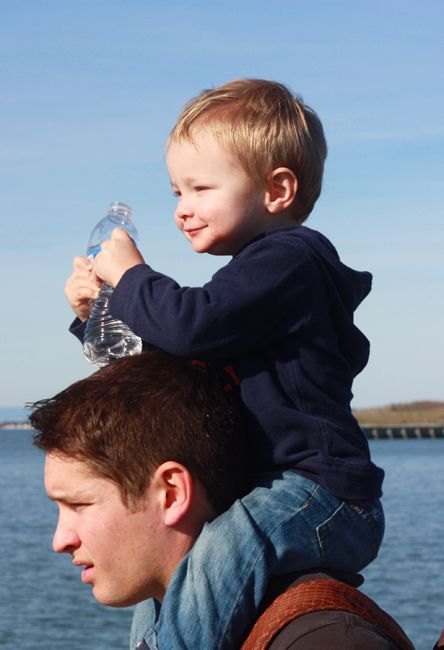 My parents live near lots of farms and side-of-the-road shops. We visited one that specializes in locally-made olive oils and vinegars. I came home with basil olive oil, lemon olive oil, and a 20-year-aged balsamic vinegar (oh, Dolly, it's incredible). We also stopped by a candy and nut place, where I bought hazelnuts, beautiful dried cherries, and cinnamon-vanilla roasted almonds. Heaven doesn't even begin to cover it.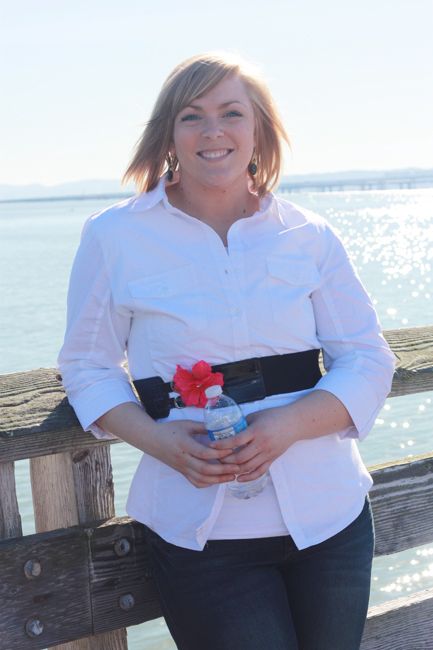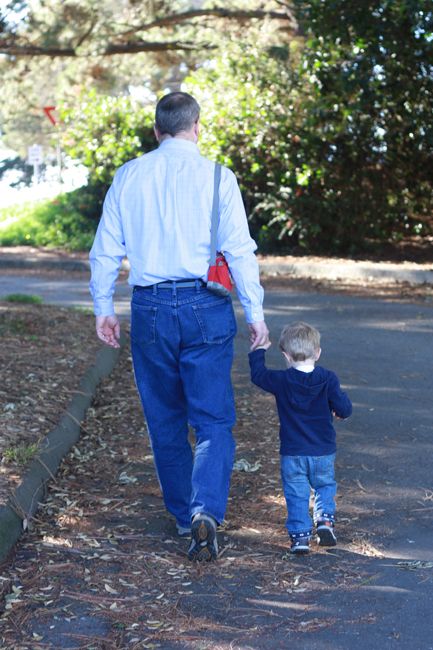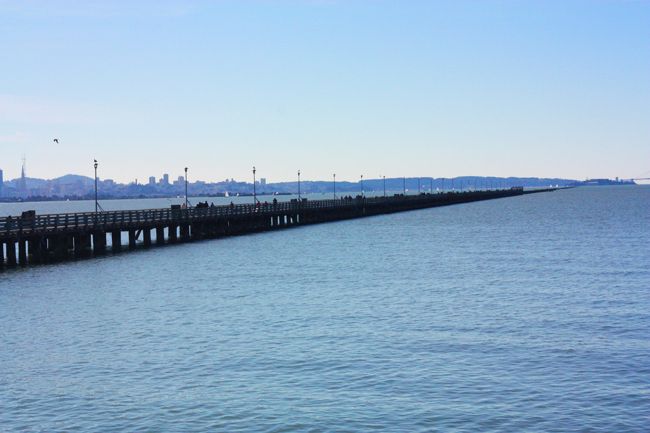 We got Zachary's pizza in San Francisco. It's AMAZING. If you ever go, you'll die, go to heaven, come back, take another bite, and die again. It's everything wonderful about deep dish. We at ours outside picnic-style, so sorry I didn't snap any photos. I was preventing Sophie from eating clover, grass, and other greenery.
Walked along a pier and took in the smell of the ocean. We loved the beautiful weather, the view of, well, everything, and the funny graffiti along the way. Our favorite? Salt and Pepper. Word.
We did lots of shopping locally and at outlets (sorry, no pictures, I was shopping).
We also had a chance to visit the Oakland Temple. The grounds are stunning and the temple was beautiful. We loved spending time there and enjoying the beauty. Plus, we got to take a few great pictures of the babies by the flowers and fountain.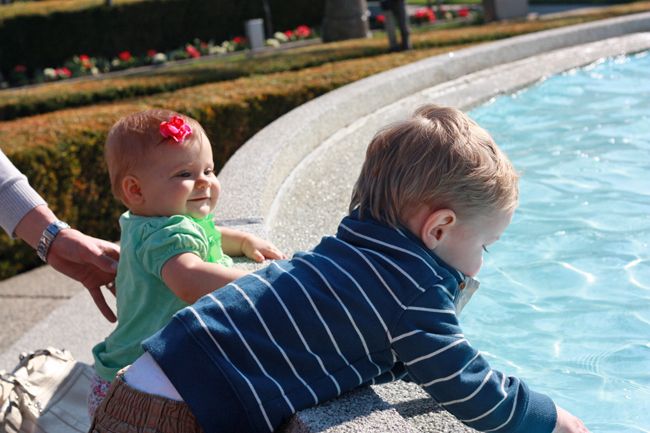 There's nothing like being with family.