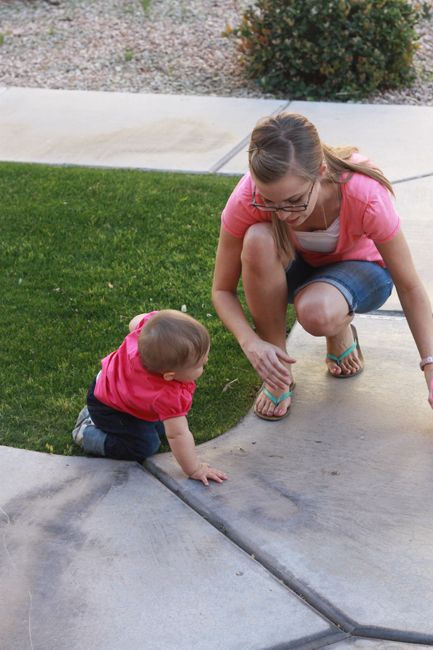 1. Today is the day, dear reader! My hair appointment is later this morning. I think I know what I'm doing, and I hope I don't chicken out. Rest assured, whatever I end up doing, I'll be sure to show you an "after" photo. A big THANK YOU for all your helpful hair suggestions!
side note: am I the only one who has instant haircut remorse the morning after?  While my hair settles into whatever the new cut is, I have a few days of panic ("oh, NO! What have I DONE?!") which usually goes away a few days later. Or, you know, the day before my next haircut.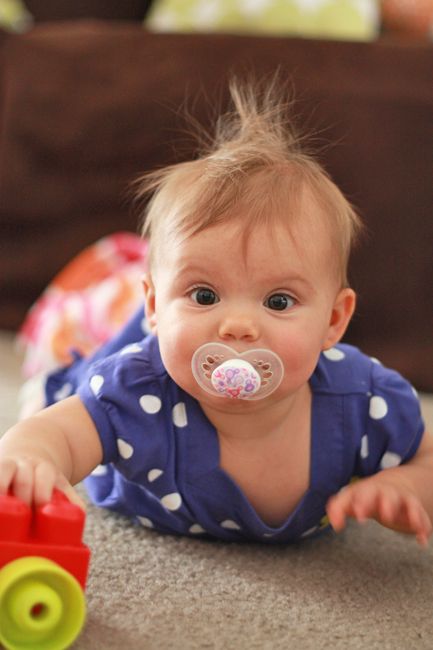 2. Speaking of hair, Sophie tried out her very first ponytail this week. It was adorable. I died. She goes through the funniest hair phases. She had it combed, then took a nap and it was cuh-RAZY, but it got me wondering if I could do a little ponytail, and, sure enough, it worked. So, 3 hairstyles in one day.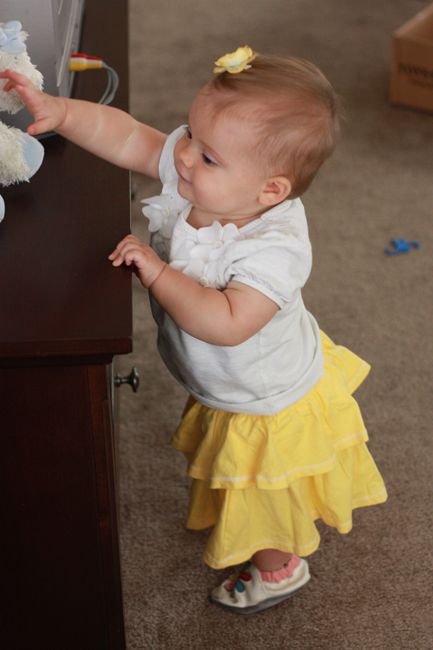 3. Anyone else already excited about Pi(e) day next week (3/14)? I can't wait. I'll be baking our pie early so I can post about it, but I'm excited to share. Man, I love pie. I'm sure Sophie will too, someday. In the meantime, she likes playing with unopened containers of sprinkles.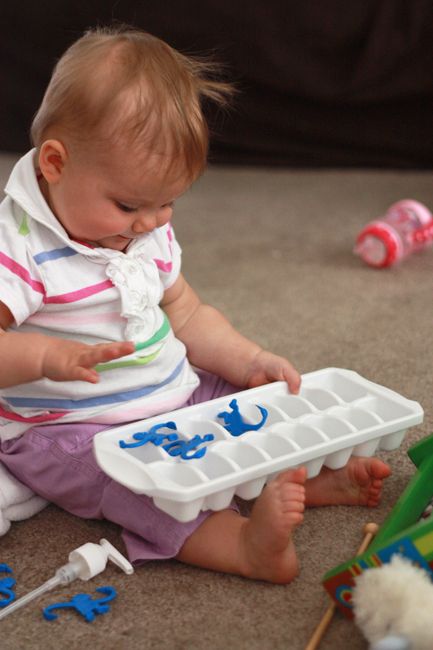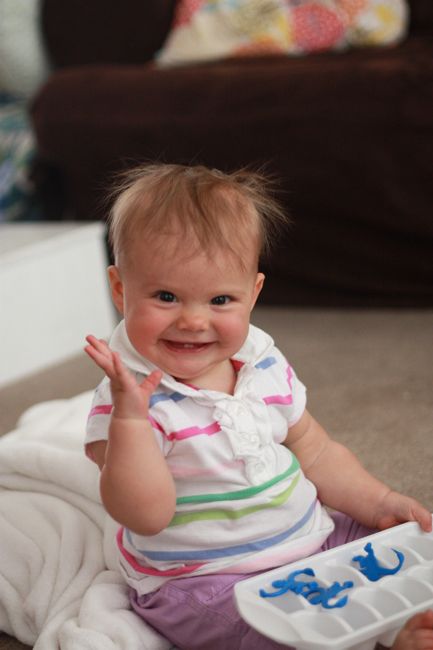 4. If there were a bedhead hall of fame, Sophie could be a major contender. There are at least three good example photos here, and SOOOO many more I have at home. Girlfriend gets wicked bedhead. And it couldn't be cuter. I love her little fluffy chicken hair.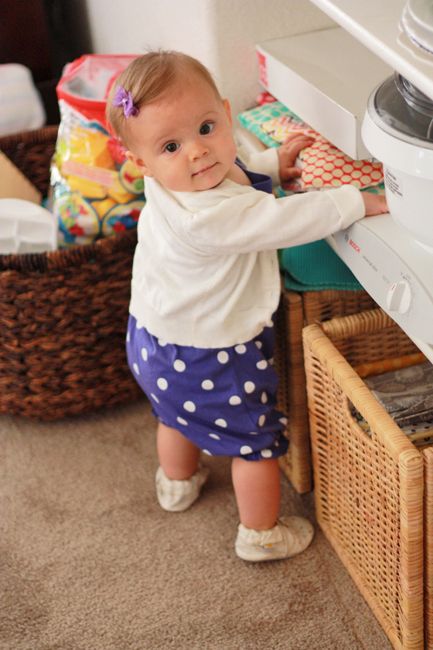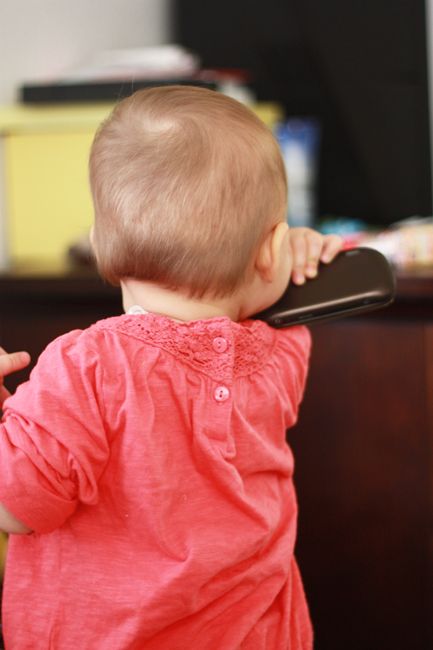 5. Lastly, Sophie's been "talking" on the phone a lot lately. It's completely adorable. She holds the phone up to her neck and starts jabbering away. It's even cuter when she uses things that aren't phones.
That's it for us! Have a good weekend. Back with hair photos Monday!