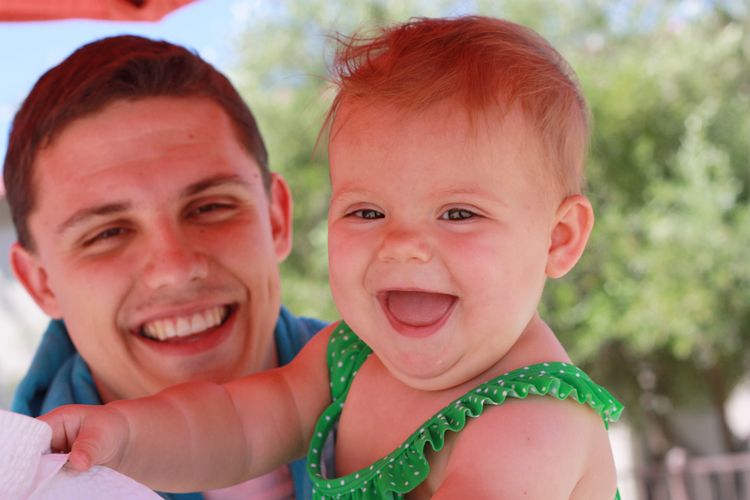 It's Friday! I can't believe it, but it's Friday. Thank. Goodness.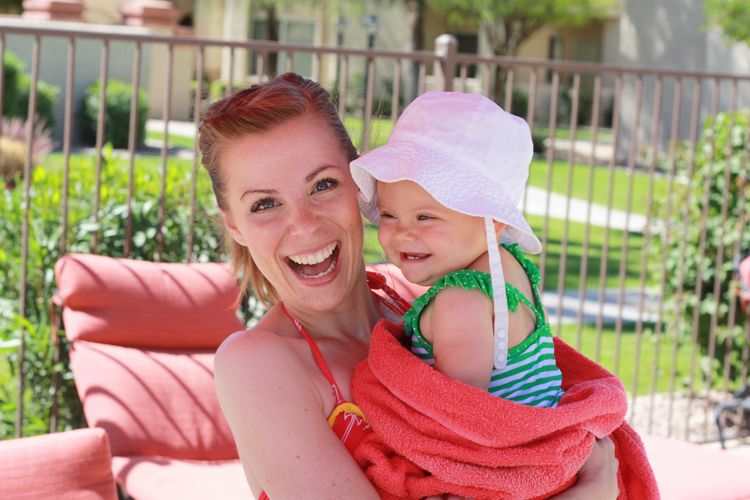 1. We took Sophie swimming for the first time last weekend. The weather was in the 90s, the pool was heated, and it was gorgeous. She had a wonderful time and so did we!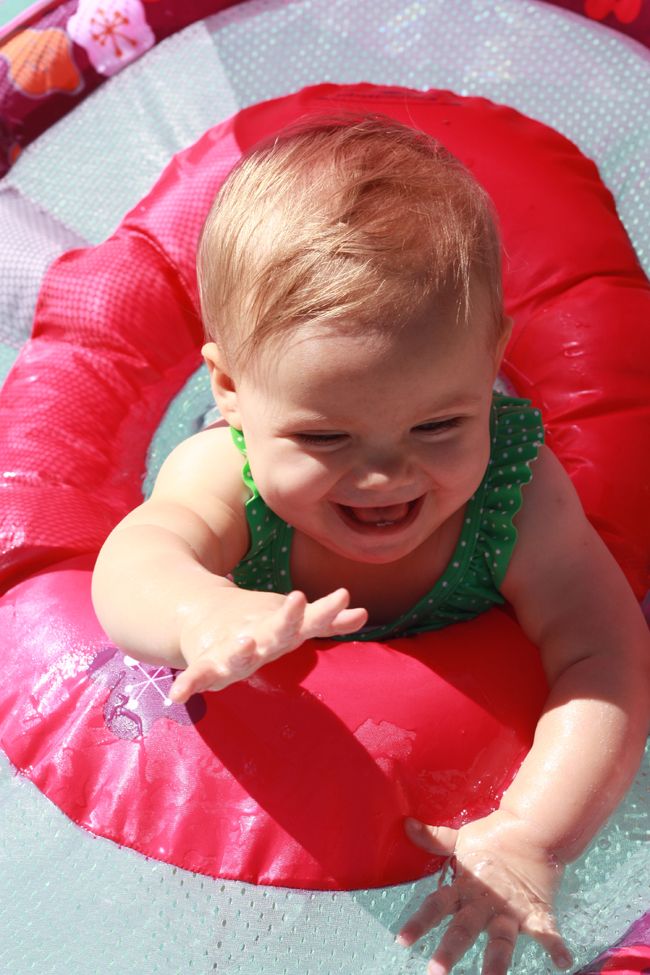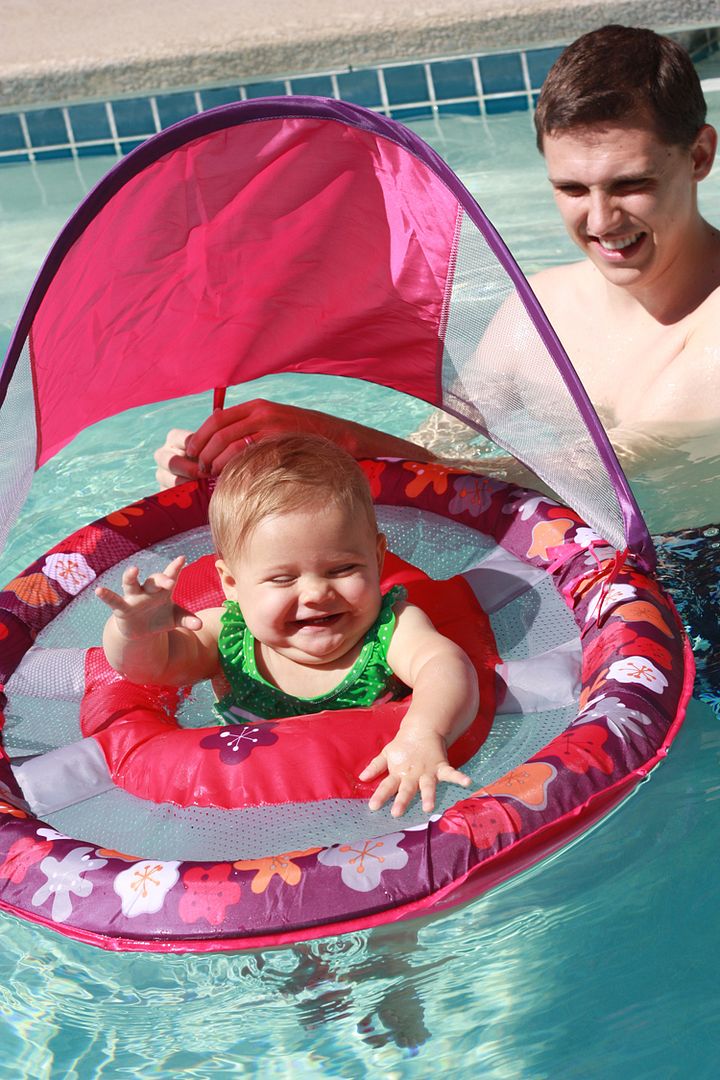 2. Also, there are few things cuter than a baby in a swimming suit. I love all the baby rolls squished into spandex. Gah! So adorable. (Seriously, if you didn't let out at least a "squee" of adorableness inside your heart, we might not be able to be friends anymore.)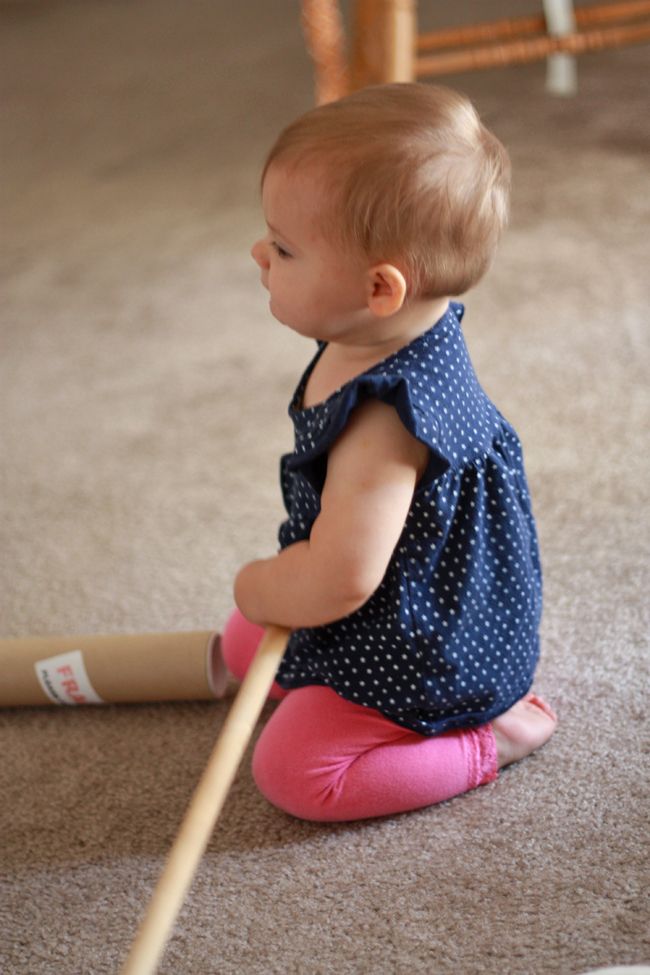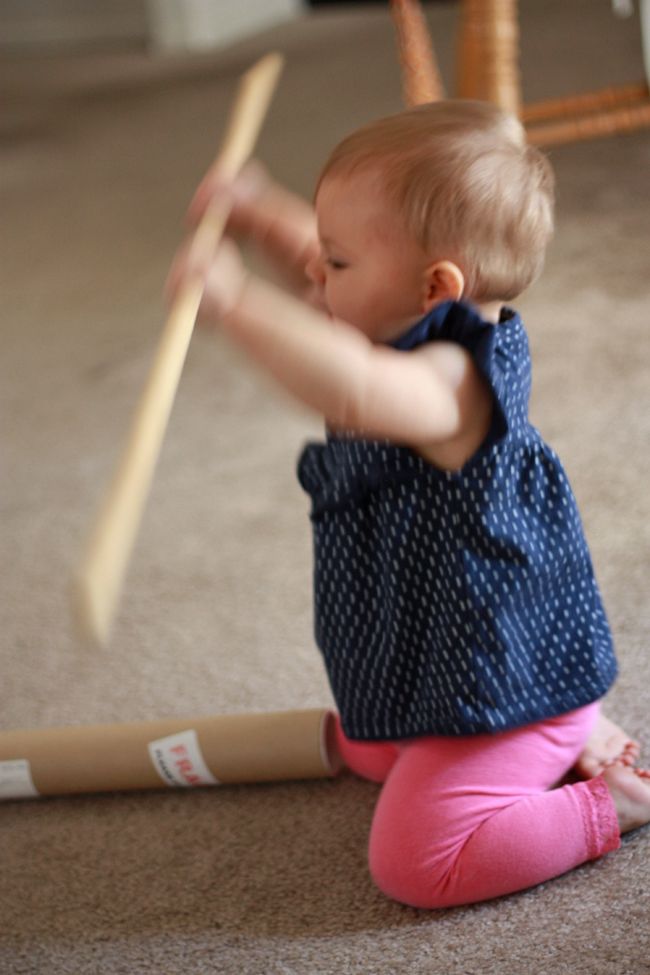 3. It's funny just how much you make up as a parent. There are so few things I actually feel like I know.

4. One thing I do know is that I can never predict what will entertain Sophie. While waiting for the carpet cleaner to arrive (with all the toys up off of the carpet), Sophie pulled a wooden dowel out of our sliding door and entertained herself for about 15 minutes with nothing more than a wooden stick.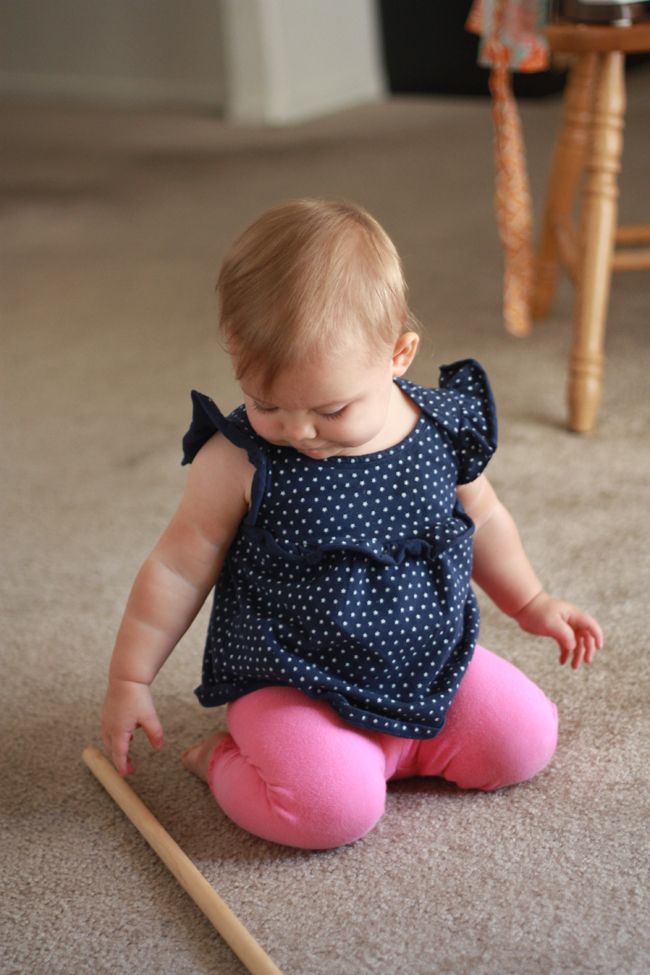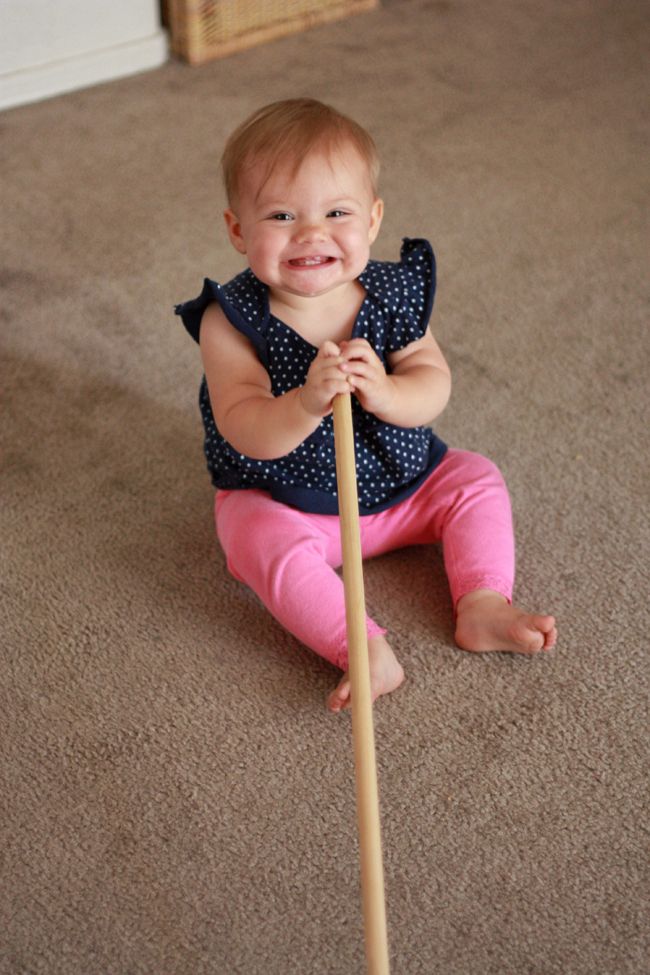 5. I feel restless lately. Like I need a project. Maybe a cooking challenge? (but not cooking through one cookbook) Or training for something? Or sewing something? A quilt maybe? I'm going to keep thinking about it, but I need a project.
I'm all over the place (as usual), but that's just how it is. Happy weekend!