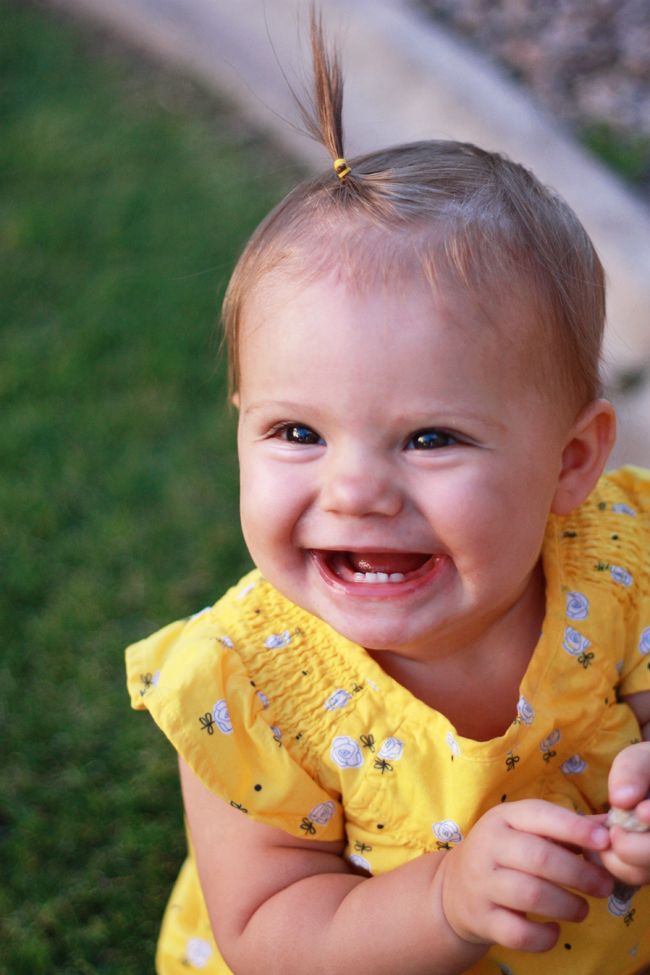 1.Smiling is a full-body experience for Sophie. I love it. I'm going to be sad about it when it stops. I hope it's not for a long time.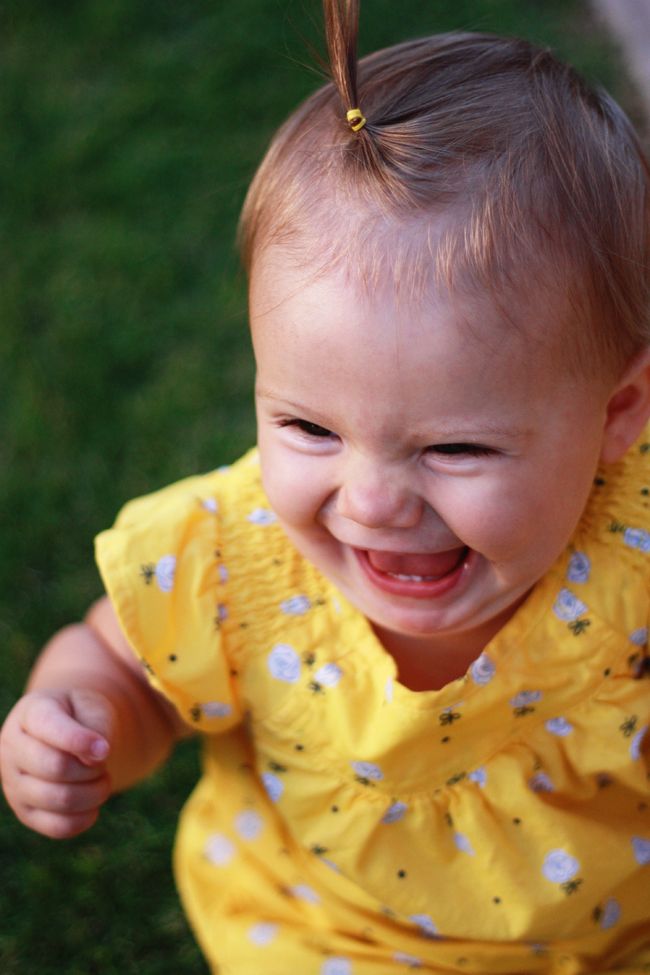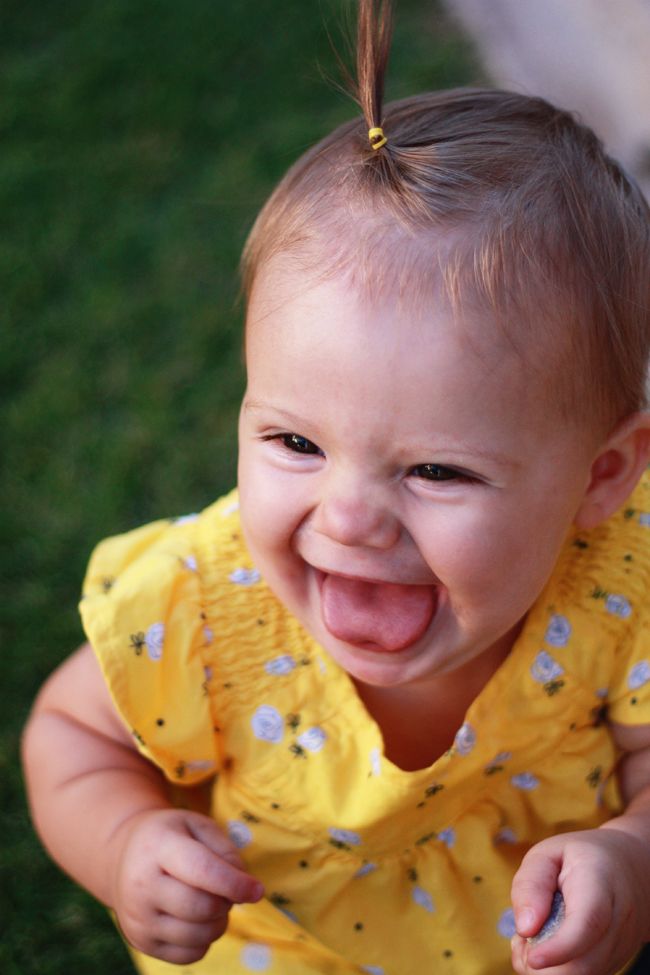 2. Sophie watched a video of her cousin Luke eating cereal this week and CRACKED UP. Out of nowhere. I caught it on video. And it was to die for.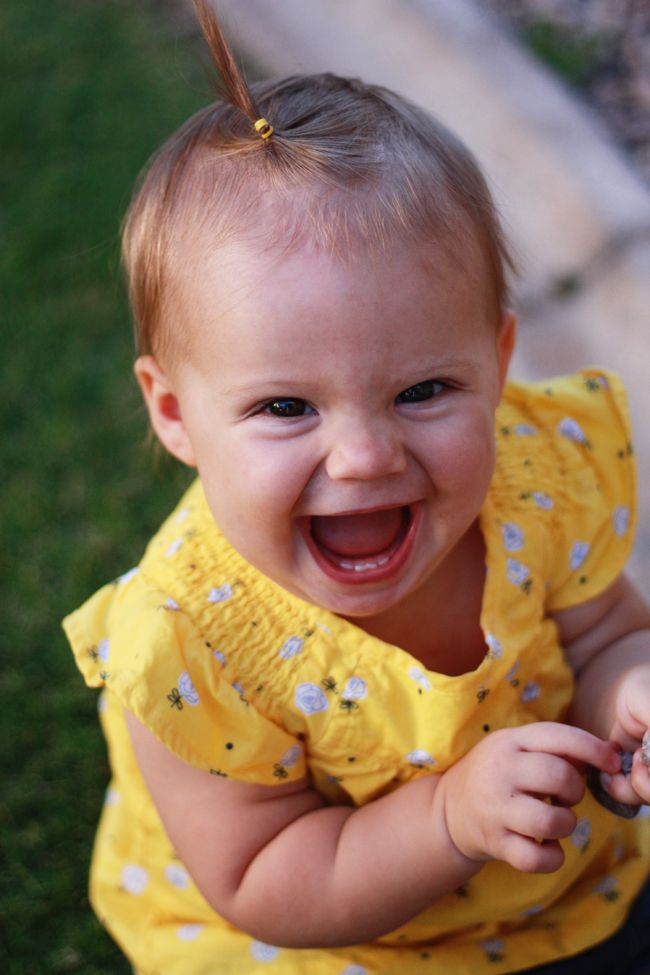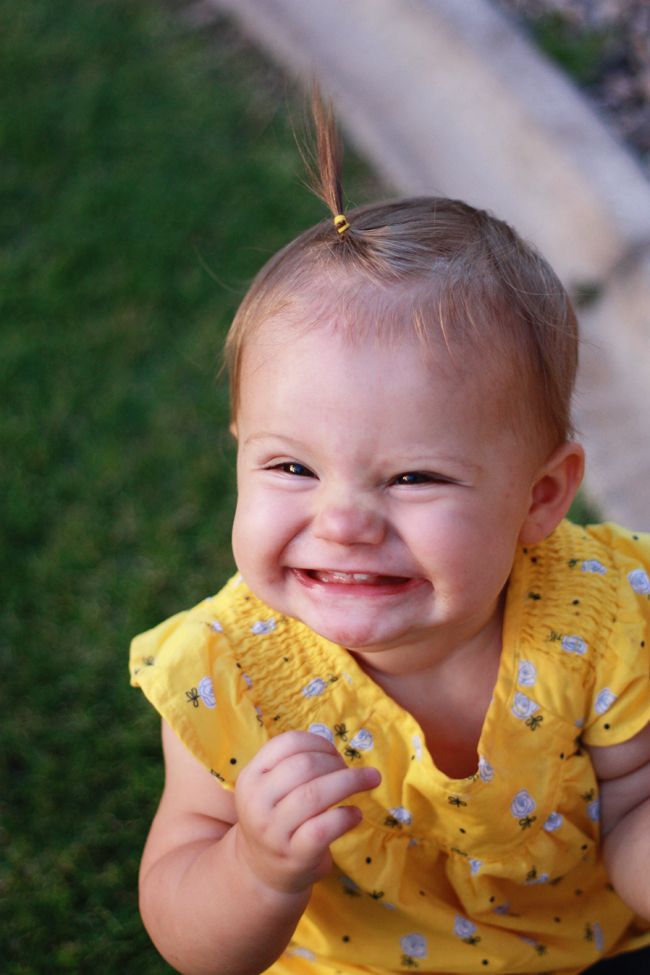 3. We're taking family pictures today. I can't wait! We'll share when it's time, but I can't wait to see them! They're the first professional photos Michael and I have had since we've gotten married. I hope they turn out well! Fingers crossed that Little Ms. Early Bird is her full-body-smiling self.
4. I mentioned our love for Sophie's water drawing toy last week, and I wanted to pass along our other favorite. Our other favorite toy of the moment is this great sorting peg board. Sophie transfers the rings back and forth between the peg board, buckets, bowls, her shopping cart, chairs, etc. She doesn't quite get color sorting, but that's the beauty. It's a toy that can grow with her! (*Side note: Lakeshore Learning has no idea who I am. I'm not getting paid or perk'd for saying nice things about them.)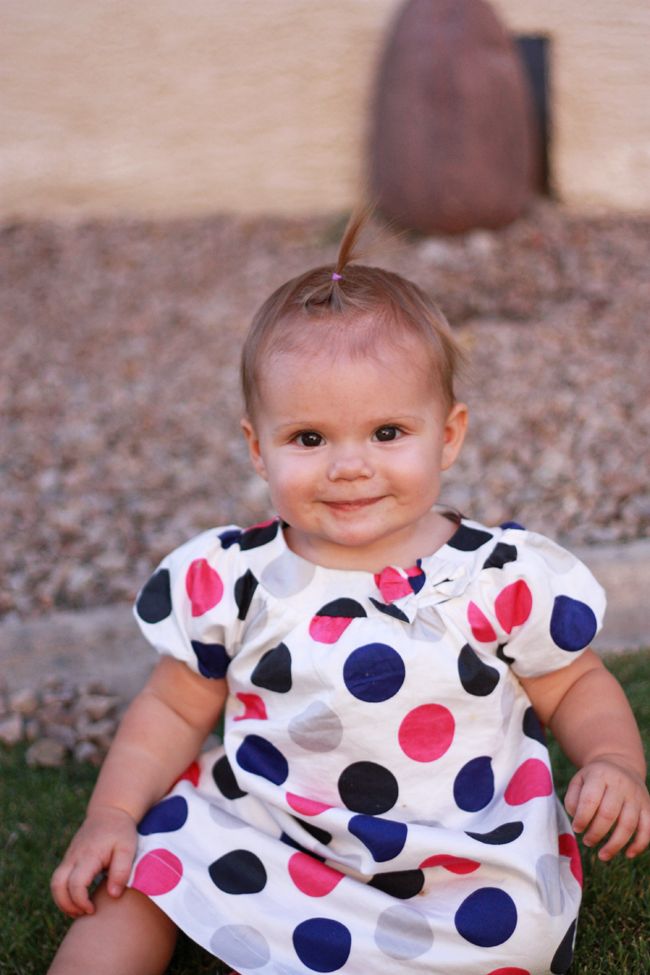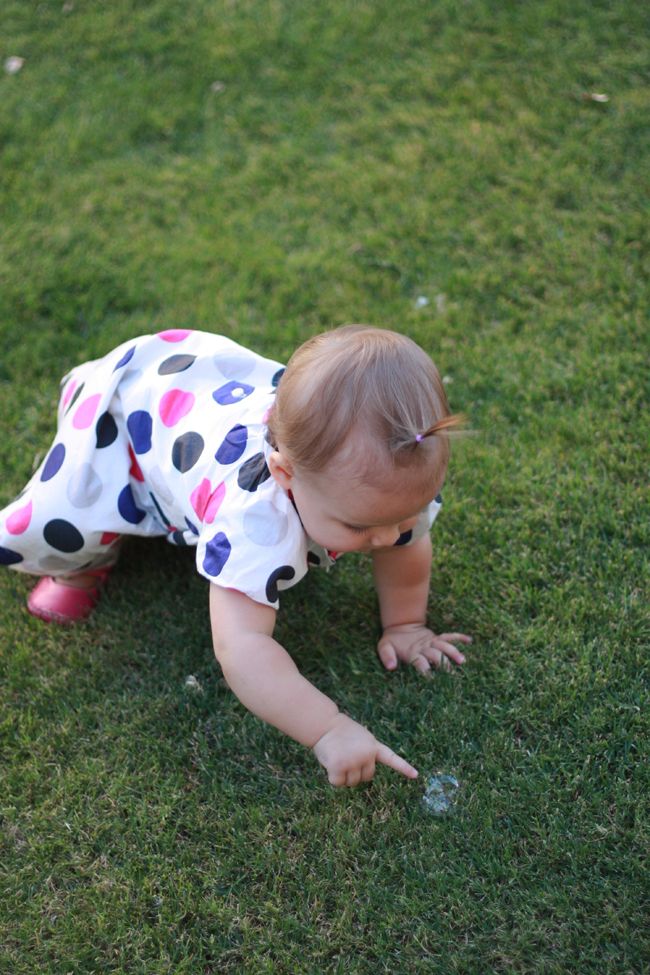 5. Any moms out there have any favorite toys for this age? I'm hoping to get something we can put on our little apartment patio for Sophie to play outside with. It can't be too large or bulky (we need to be able to take it with us wherever we live), so I was thinking a child-sized table or activity/water table of some kind… any favorites out there?