1. Fortunate: the temperature has been 105-110 this week (not the fortunate part), and Sophie has gladly, happily, independently played with a bucket of water, plastic cups, and rocks on our shaded patio for 20-45 minutes almost every day. This is phenomenal for a girl who rarely focuses on anything for longer than 5 minutes.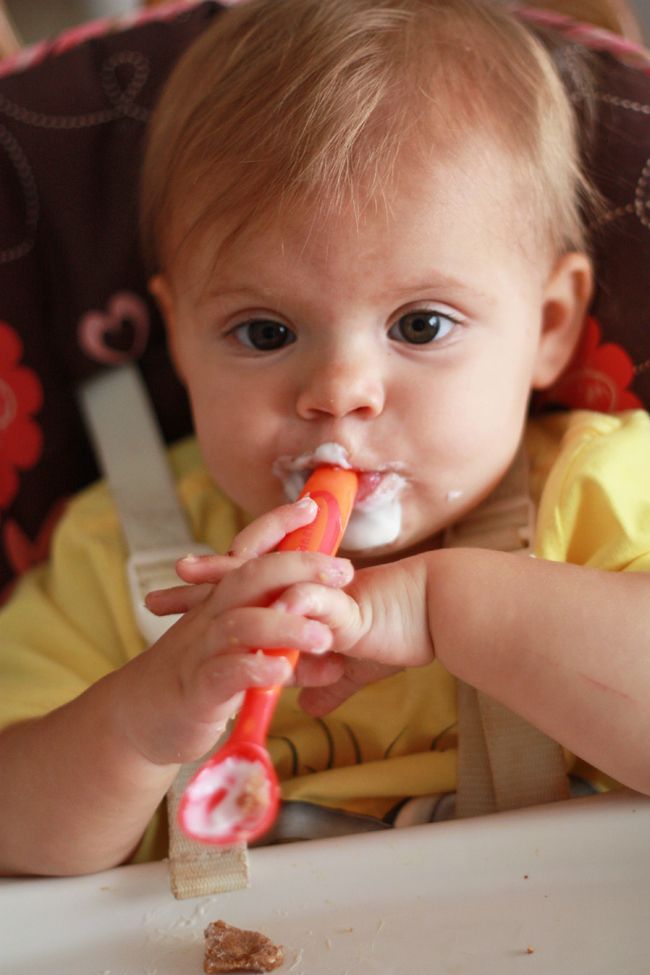 2. Unfortunate: Sophie has taken to using my arm flubber and neck skin to steady herself. It's more than a little uncomfortable at times, but dang if she's not one steady lady. (note to self: begin doing tricep dips and remember to google "how to get rid of neck flab without getting cosmetic surgery or doing anything that requires real effort… like by eating cookies and watching tv at night")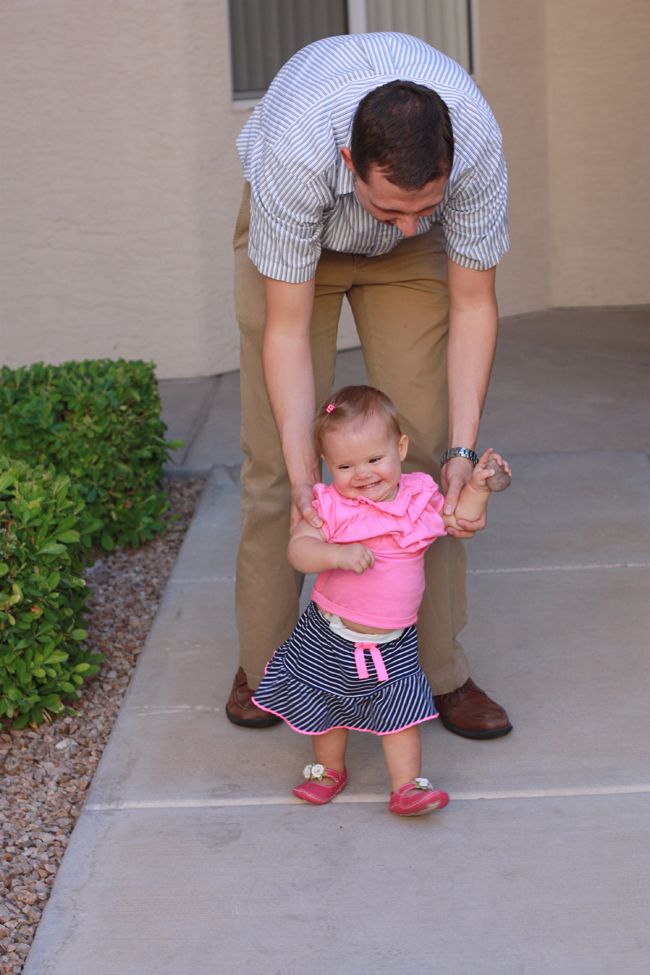 3. Fortunate: warm weather means lots of salad and smoothies. I love how fresh and light smoothies and salad taste! (p.s. the frozen fruit mix from Costco with mango, strawberries, pineapple, and papaya + orange juice + half a banana = awesome)
4. Unfortunate: finding two baby-sized teeth marks in my deodorant. Whoops.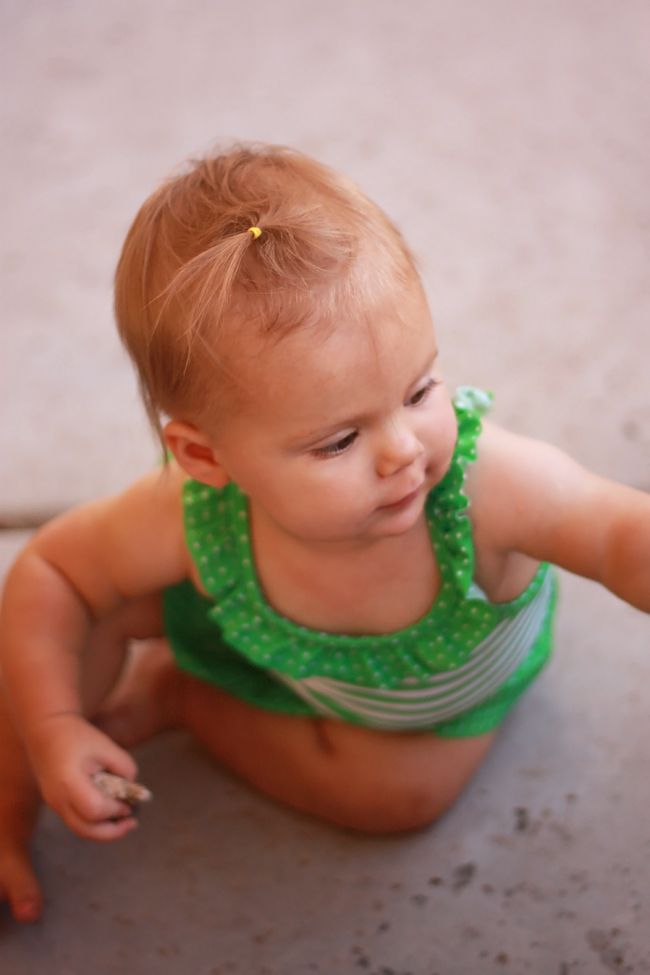 5. Fortunate: it's a 3-day weekend! Huzzah! I LOVE long weekends!
Happy weekend, dear reader! Make it a great one!
*Lest you wondered, Sophie is eating a nectarine – she loves them. Also, her swim suit is from Target. Very also, this was the first time we painted her toenails. She loved it!