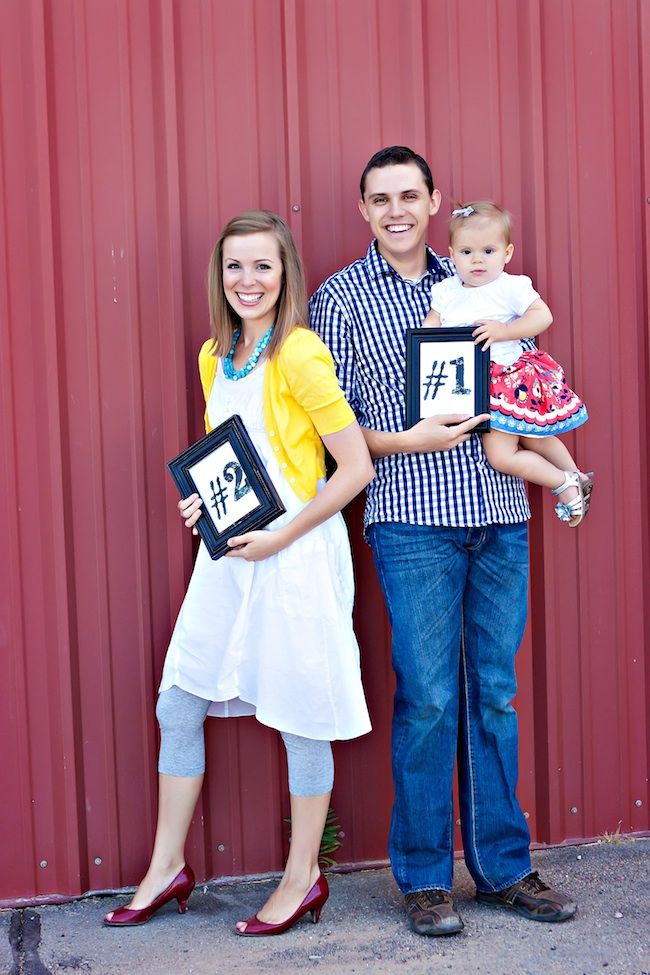 Thank you for all your kind words and congratulations. Happy news is so much happier when you get to share it with nice people!
So, the secret's out! Wonder of wonders, miracle of miracles, we are having another baby. So, in place of our typical 5 Fact Friday, I thought we could talk a little bit about this a day early…
Here are a few things you may have wondered, things I've been asked, and things I always want to know when it's my friends or family members who are pregnant…
So, what's your due date?
January 11th. And, yes, lest you wondered, it kind of blows my mind that if baby comes just 11 days early, we could have a baby born in 2011 and one in 2012. That said, I think it would be super cool to have a New Year's Eve or New Year's Day baby. I may just start doing jazzercise those mornings to see if I can induce labor. Kidding. Maybe.
Was this planned?
Yikes! You'd be surprised how many people have asked me this. I don't think it's a very polite question, but the answer is yes-ish. In our minds, we'd always planned to space kiddos out a bit more, but we both had a really strong feeling that the time was now. So, we feel like we're doing what we've been directed to do, and going on faith that all will be well.
How are you feeling?
Maybe it's because pregnancy hasn't always come easily for me, but I really REALLY appreciate feeling sick during pregnancy. It's incredibly reassuring to me. So, yeah, I've been blessedly, wonderfully sick off and on throughout this first trimester. For the most part, I've just been really tired. I've had nausea in waves throughout the day and night, more so than with Sophie's pregnancy (I only really felt nauseated during the evenings).
There were a few weeks of nervousness with a few complications, some very scary three-week-long bleeding, and even difficulty finding a heartbeat (don't worry, we found it, it's strong and healthy), and we weren't always sure whether this little one would make it through the first trimester. We are SO unspeakably grateful we've made it through.
Are you going to find out if it's a girl or boy?
You better believe it. For Michael and me, it's a surprise whether you find out at 20ish weeks or at the birth, and we'd love to know the moment we can! It helps me wrap my brain around things and feel a little more calm about everything. Plus, there's the shopping and decorating…
Are you hoping for one or the other (boy or girl)?
We can see benefits and perks and fun adventures in store whether baby is a girl or a boy. We think it would be fun for Sophie to have a sister (and bonus, we have everything a baby girl could possibly need already on hand), but if it's a boy, that will be a fun adventure too.
Michael is almost positive it's a girl. He has a VERY good track record of guessing the gender of people's babies, so he could very well be right. I have no idea what I think (I didn't with Sophie either), and I flip-flop 127 times a day.
Do you have a name picked out?
Nope. Michael has a short list of names he likes, and I'm still working on my list. We probably won't decide until much closer to delivery or after delivery. With Sophie, we went to the hospital with 2 names we liked, but we needed to meet her before deciding.
Any funny cravings or pregnancy craziness?
Thanks for asking (What? You didn't ask? Too bad.) There have been a lot of things I can't look at…for some reason, looking at anything that's really cheesy and melty makes my stomach turn (which is funny, because I love cheesy things). For the most part,  fresh fruit and carbs (toast made from rosemary bread, I'm looking at you) have been tummy-settling. Handling raw meat, looking at anything that's melted cheesy, and lots of the cooked/roasted veggies I normally love have been upsetting (raw veggies have been fine for some reason).
This pregnancy is practically sponsored by Costco's tropical smoothie frozen fruit blend (frozen mango, papaya, pineapple, and strawberries). I've been blending it with orange juice and a few slices of banana, and it settles my stomach every time. I've also been a major salad fanatic (as you've no doubt noticed). On the less healthy side, generously buttered toast, cold cereal, and chips have been on my constantly-craving list.
(fun fact: Lest you are a believer in gender-predicting folklore and associate salty/savory cravings with boys and sweet cravings with girls, I almost exclusively craved savory/salty things with Sophie's pregnancy and she is definitely all girl.)
In other news, I've been, shall we say, fluffier in the middle this time around? I have basically been rubber-banding my jeans since I was 7 minutes pregnant. Although my weight gain is right on track and has hardly changed, my figure is distinctly different. It's hard to miss. I'll post a more recent picture soon, and you'll see what I mean. I find it more amusing than anything else, and I've been sure for weeks that everyone at church could TOTALLY tell I was pregnant and was just being too kind to say anything.
How is Sophie handling it all?
Well, she's one, so she's pretty much oblivious. I will say that Sophie has been a champion through this first trimester. On the days where I feel the most sick or exhausted, Sophie has been very self-entertained and has been incredibly patient. It feels like a major tender mercy from heaven.
We hope that at some point it clicks for her, even if it's after we've brought a new baby back with us from the hospital and haven't sent it back after a few weeks.
Most of all, we just feel like this (and every pregnancy ever) is a miracle. We've been through a broad spectrum of emotions so far, and we'll surely go through many more over the next few months, but we're beyond excited. To all my friends (internet or in person) and family members struggling with primary or secondary infertility, our hearts are with you. We love you and hope happy things go your way soon.