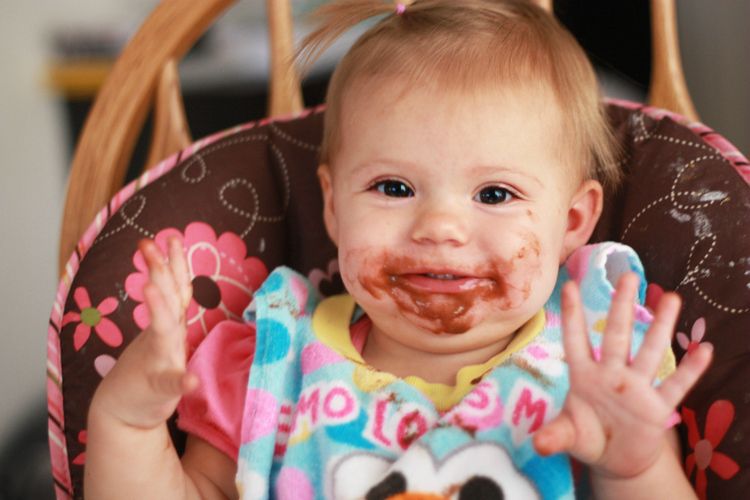 We're having far too much fun with family today for a full post, so instead, enjoy these pictures of Sophie eating her first popsicle.
(Lest you wondered: 2 frozen bananas + 1 Tbsp cocoa powder + blender + popsicle molds. Freeze a few hours. Tastes like heaven. Makes 2 popsicles)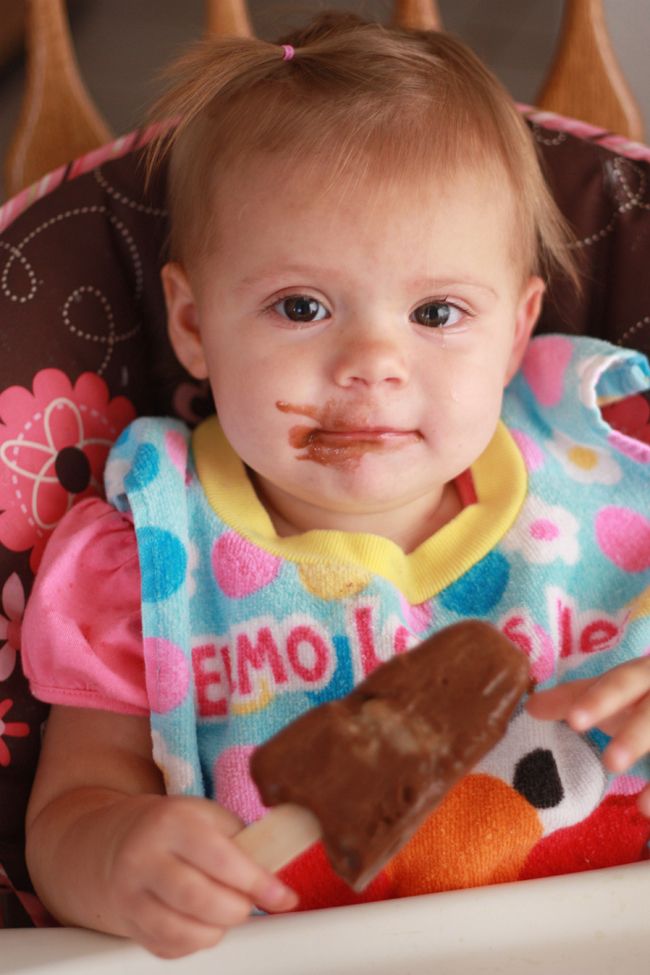 1. Uh, what is this thing? I guess it tastes pretty good.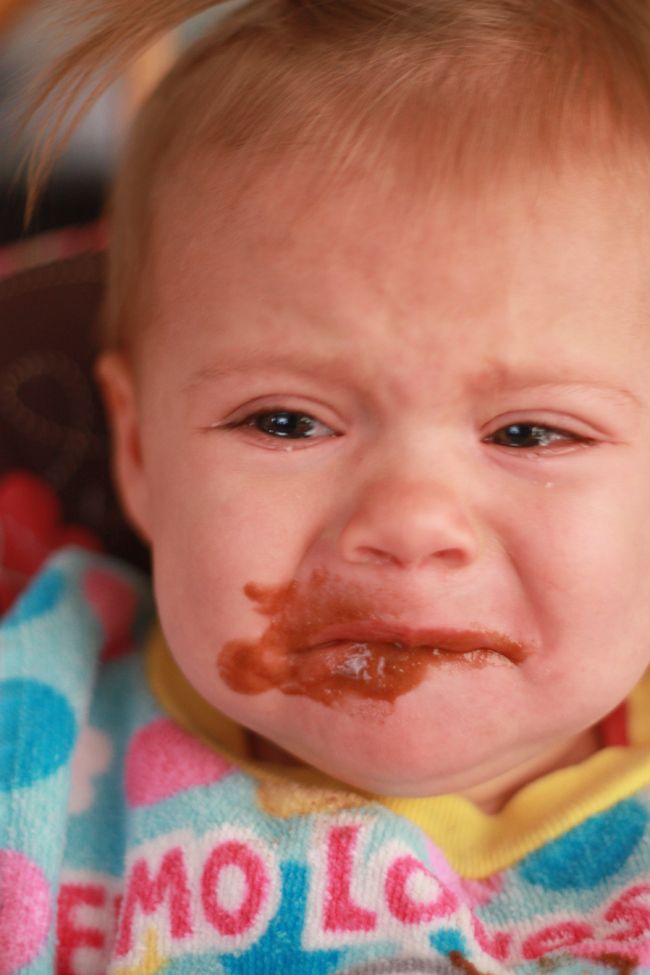 2. Brain freeze! Oh…I got better.
 3. Yep, this is good.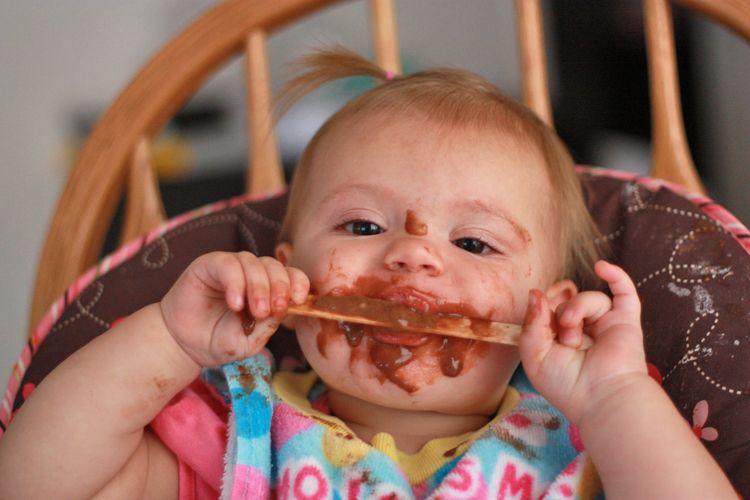 4. Two hands sort of good.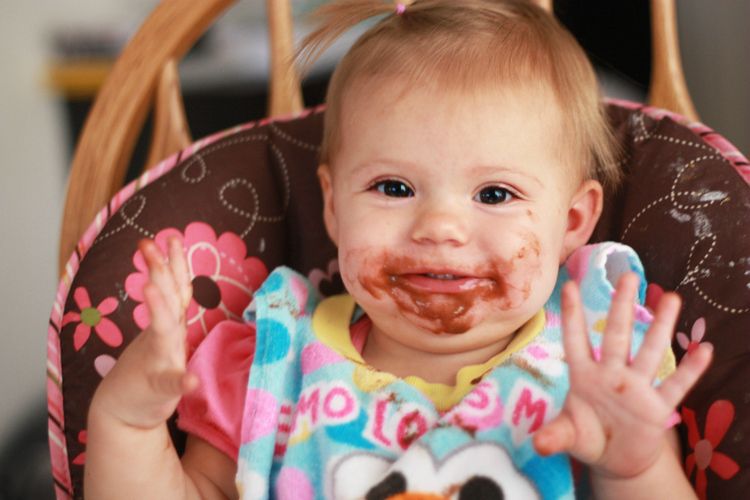 5. All done! Can I have yours?
Happy Friday!