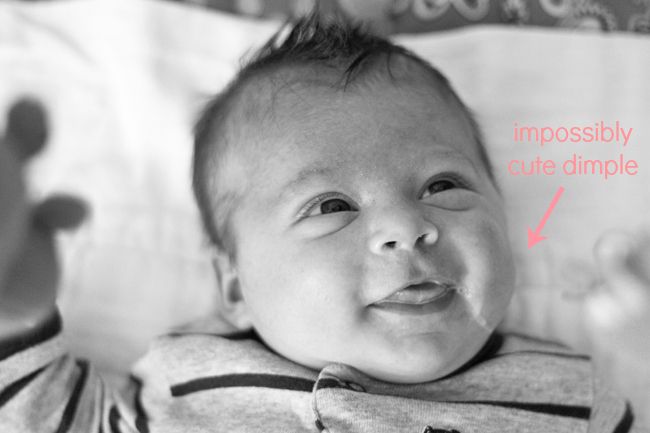 1. My love for squishy babies has been reaffirmed over and over again this week. Milo's cheeks are starting to fill out more, and his wrist rolls are becoming more defined. Oddly, my hankering for my pre-pregnancy figure has been directly proportional to my hankering for more baby rolls on my baby. They should really invent a system for this.
(p.s. his face is turned/the shadows fall so that you can't see his dimple. But it's there, and it's to die for!)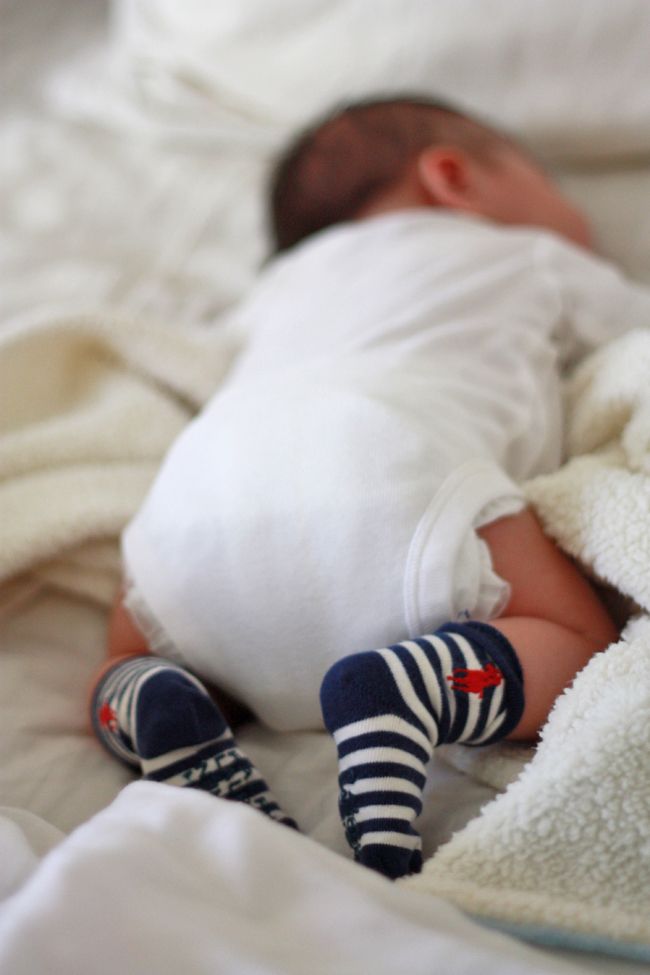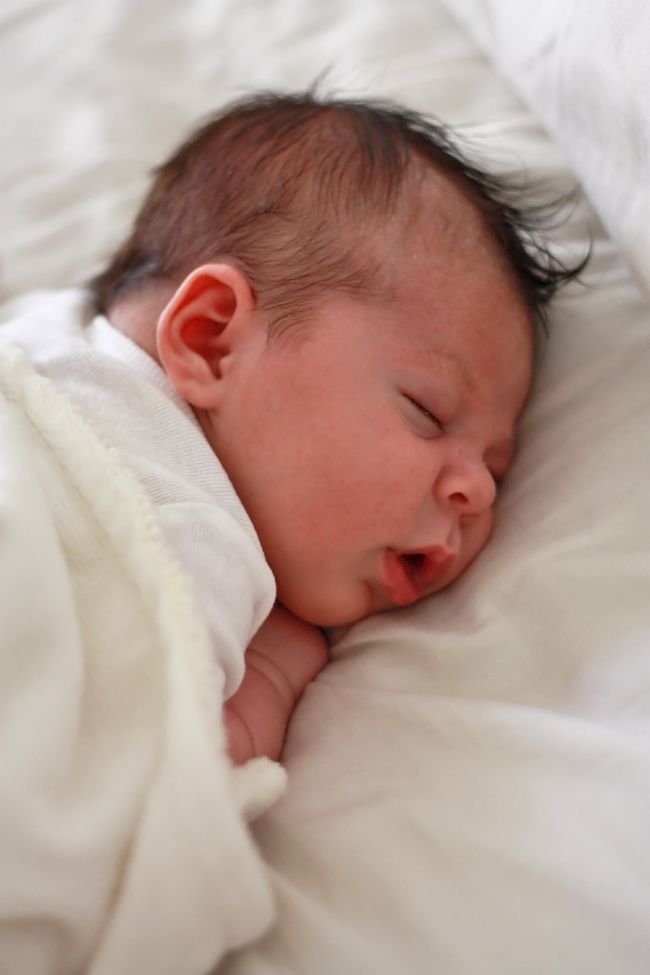 2. Boyfriend has a love-hate relationship with his binky. Sometimes, he chomps down on that thing like it's a double-decker club sandwich and goes to town like it's going out of style (complete with all kinds of manly grunts). Other times, it's completely revolting to him and produces a slow-motion gag that starts in his toes and works its way up. Hilarious.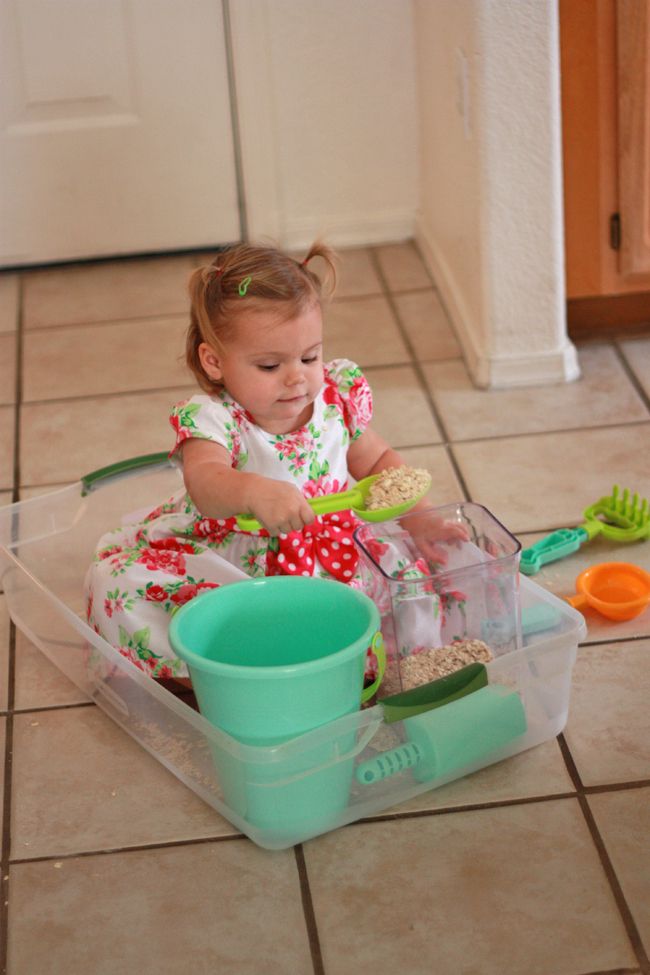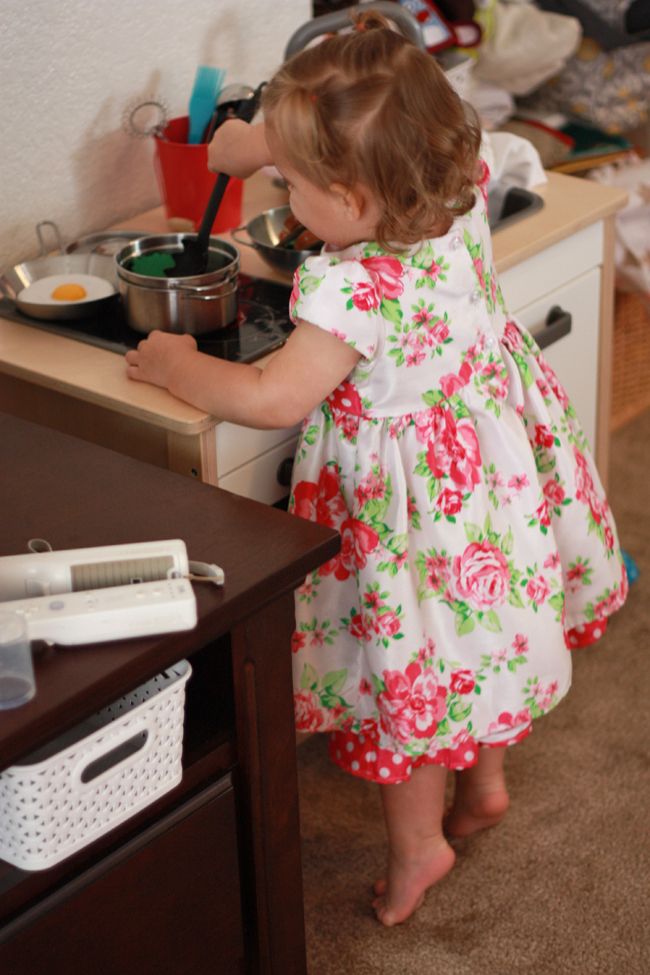 3. We went to church as a family for the first time since Milo was born. I'm sure our belongings had a very spiritual experience. They attended more of the meetings than we did. We played man-to-man defense on the munchkins. They won. Still, I was SO glad we went. It felt great to be there, even during the hall-walking-with-a-crying-baby parts. It was nice to see my friends, get to introduce Milo to people, listen to the music, and listen to what I could of the talks and lessons. We felt proud of ourselves for venturing out to a store with both tots in tow as well. Until we learned that Costco closes at 6pm on Saturdays (what!?). Sophie lost it on the way back to the car. She was so. so. sad. We were too. But plan B (or, should I say T for Target) was a big win. Milo was nonchalant about the whole experience. It was heaven.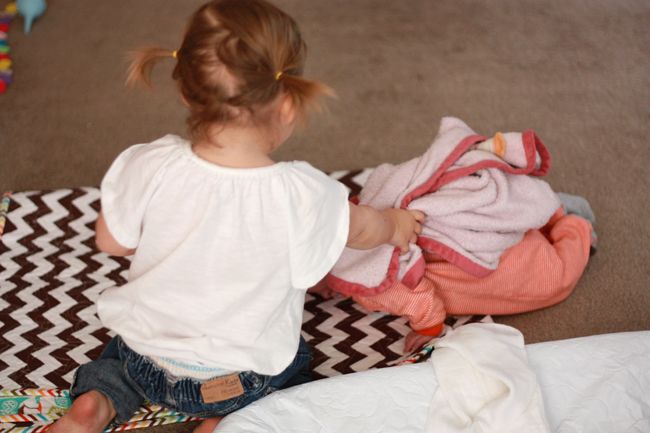 4. This was my favorite moment of the week. Milo was doing tummy time (and hating it). Sophie was sitting right by his head. As soon as he started crying, she scooted over to her fluffy blanket (her prized possession) and then gave him a love smother. It was actually really sweet and no babies were deprived oxygen in the process.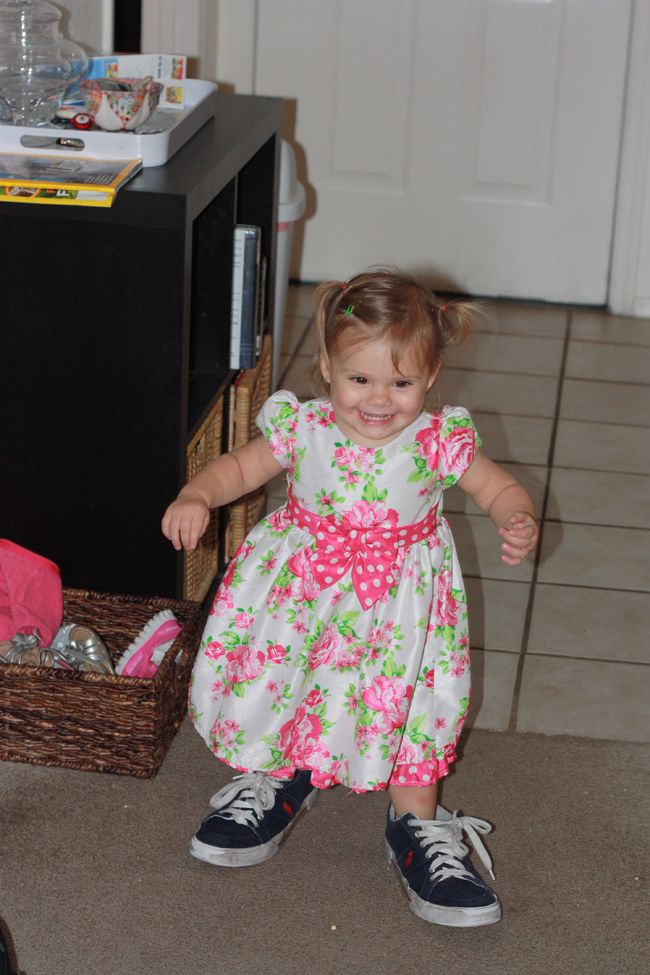 5. Sophie's such a ham! Girlfriend has been hamming it up lately with a funny hat from Grandma and by pulling stunts like wearing daddy's shoes. I'm so glad to have pictures of these kinds of moments. They're the best kinds of reminders of what a happy and blessed life I live.
Happy Weekend!