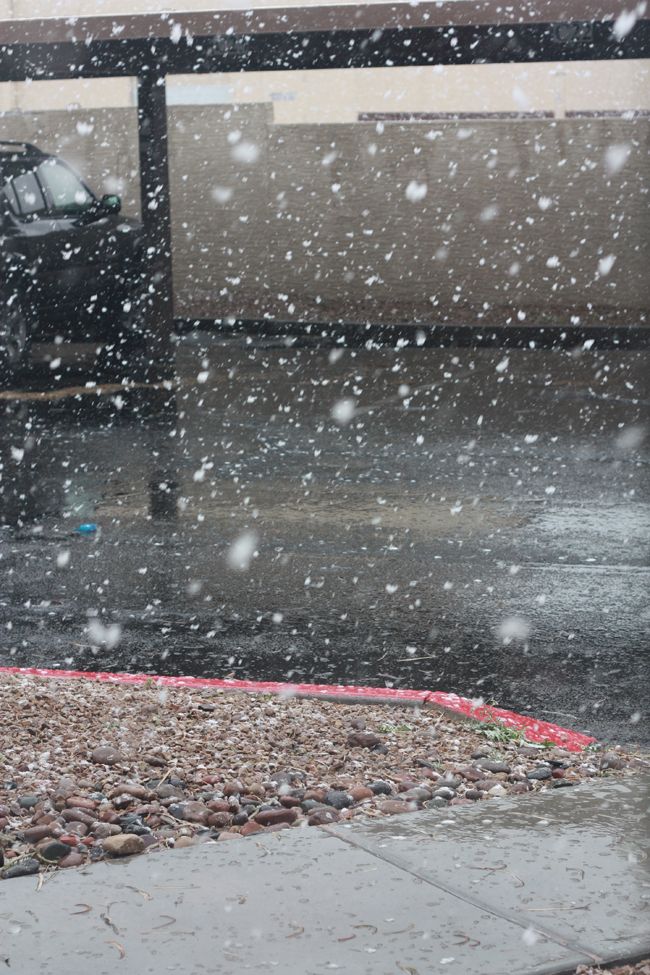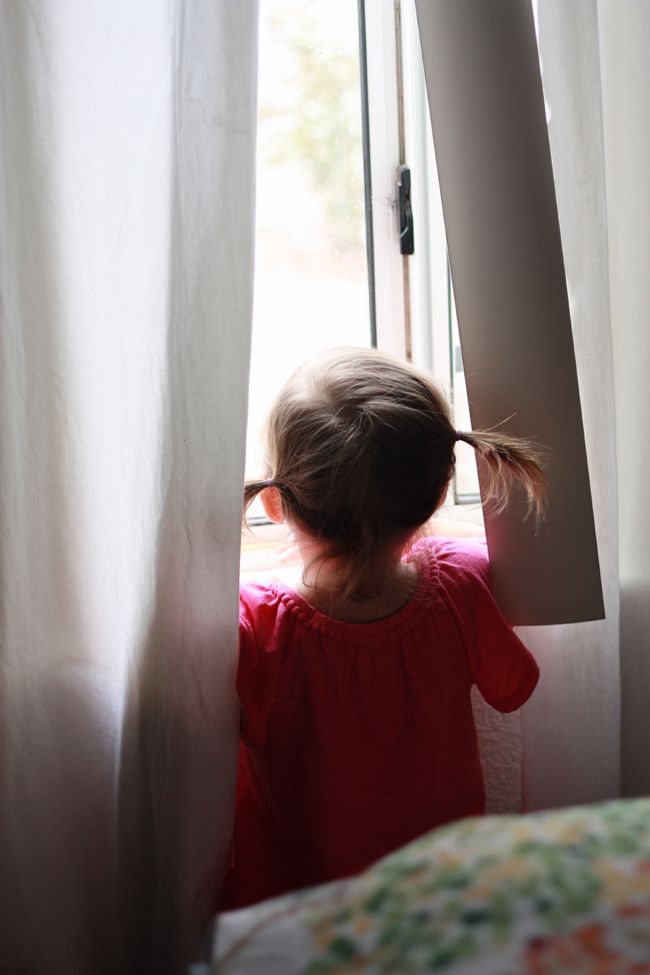 1. It snowed. IN THE DESERT. And Sophie didn't think it was as amazing as I thought she should. On the upside, Milo looks adorable in his snowsuit (which is more of a fluffy, soft snuggle bag, let's be honest).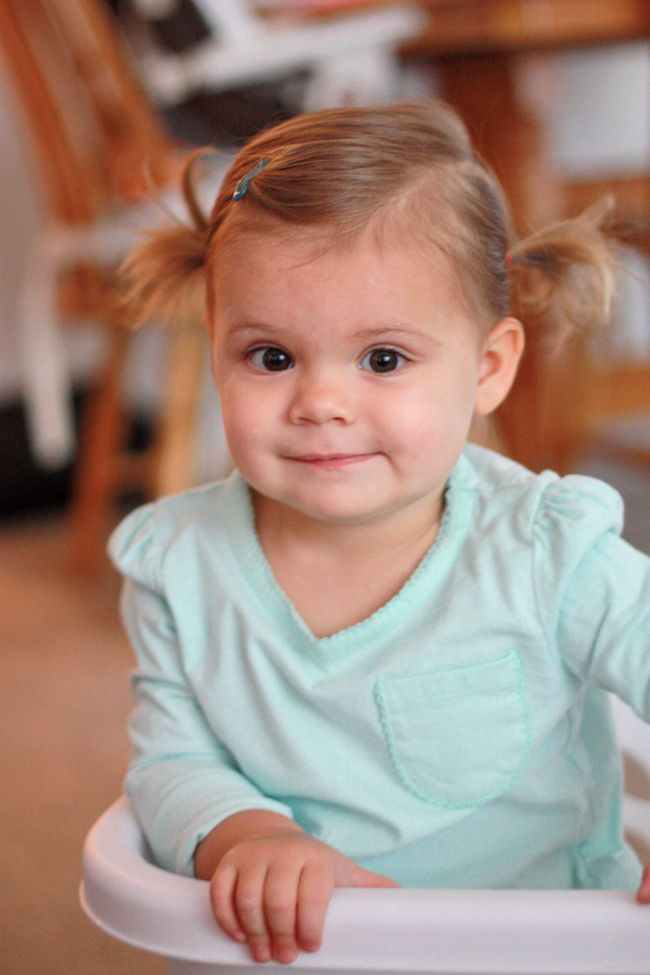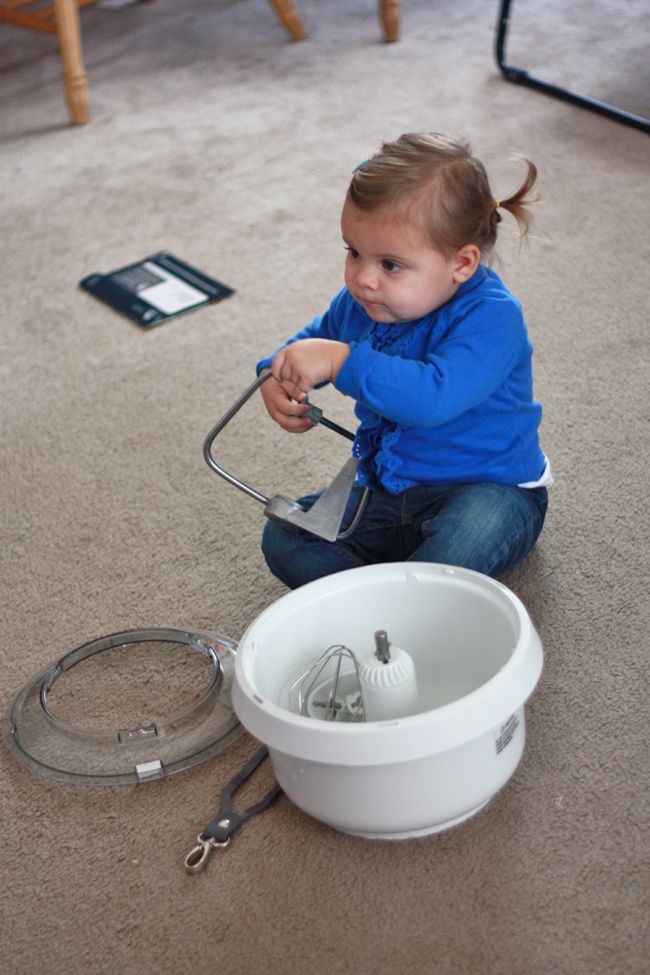 2. I'm running out of creative ways to entertain Sophie inside. Before Milo was born, I hid about half of her toys. I've been slowly bringing one out every day or two, as she loses interest in her usual toys. We've also played with markers, water, play-doh, pipe cleaners, a huge tub of oatmeal, and everything else I can think of. We're down to kitchen appliances. SOS.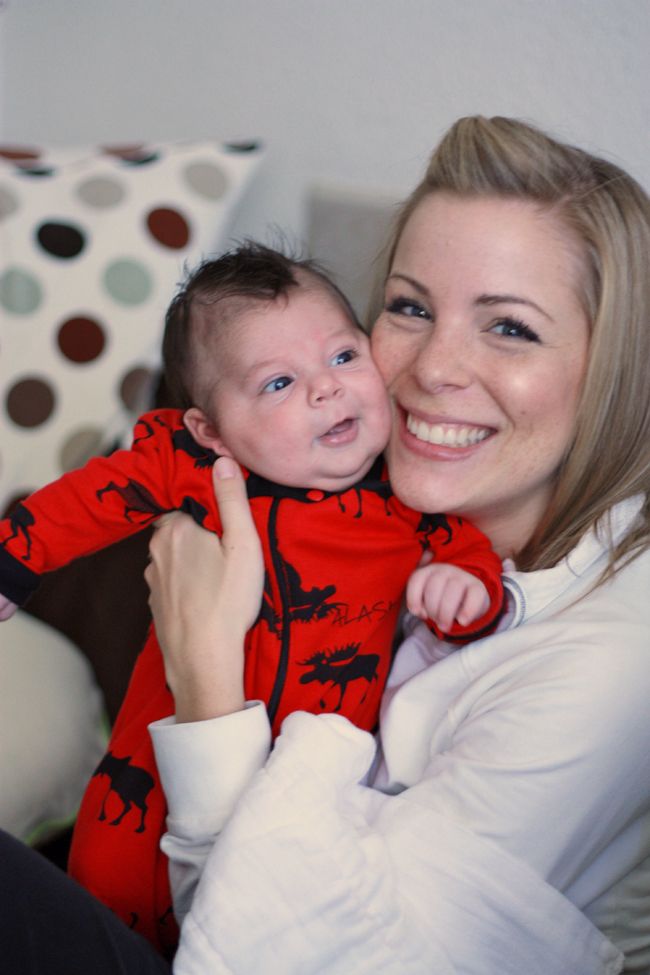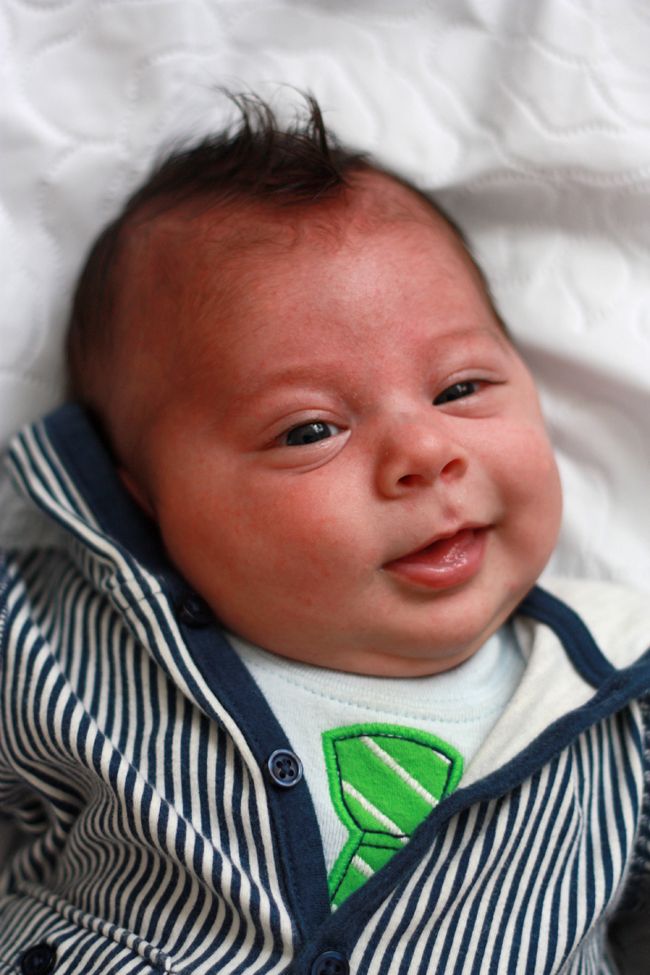 3.  In case you wondered, you can still totally have fun dressing up a baby boy. Girls may be easier, in that there are 1,000 cute outfits for girls, plus ruffles, plus headbands, plus bows and flowers. But boyfriend looks dynamite in moose jammies (courtesy of Grandma & Grandpa's Alaskan cruise) and a to-die for moose hat. See also a tie-applique onesie for church.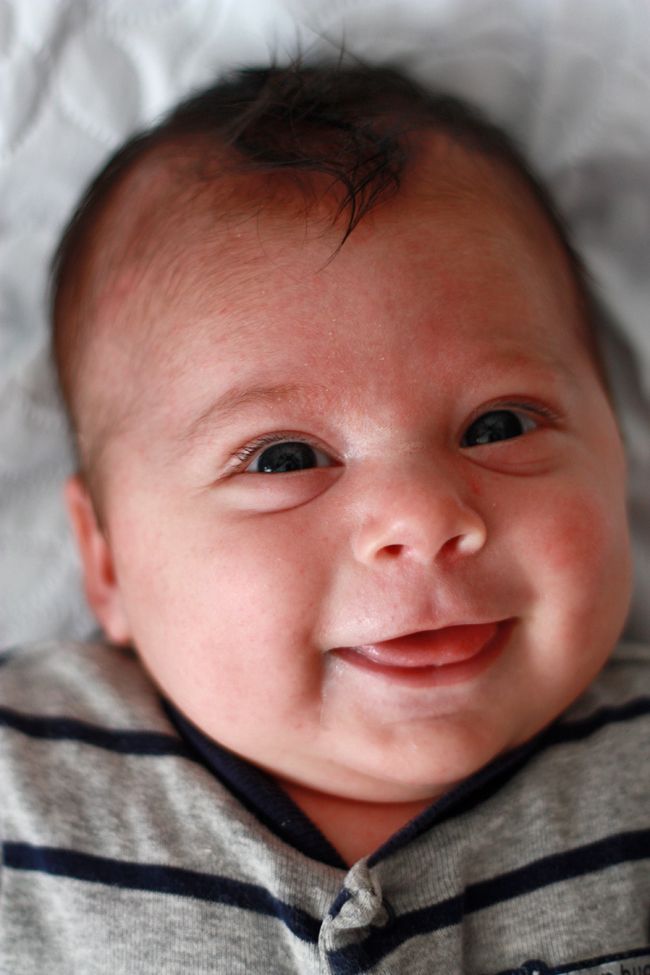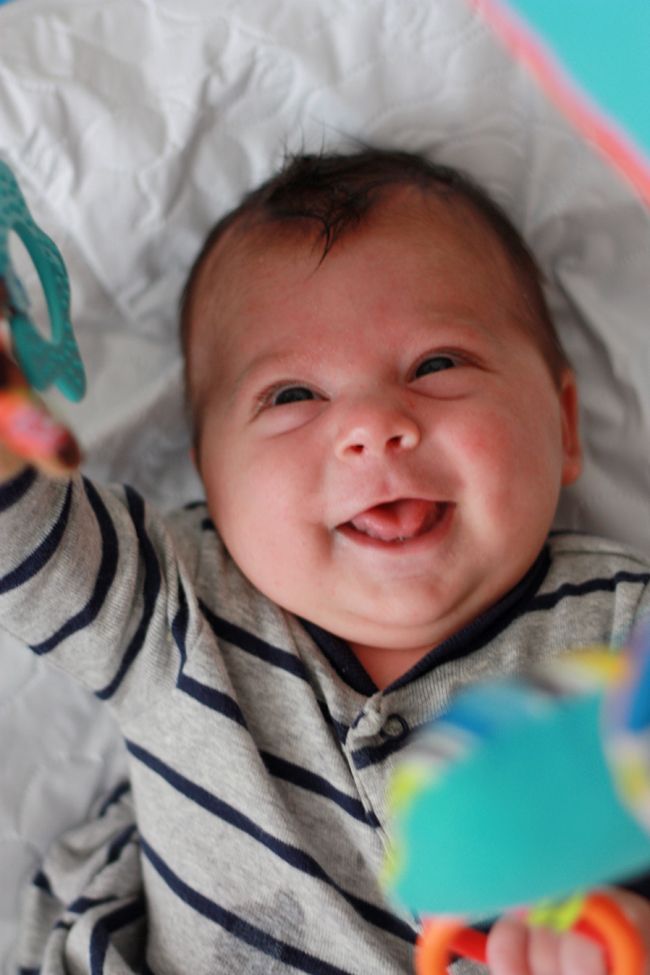 4. I love baby rolls, smiles, and dimples. Seriously.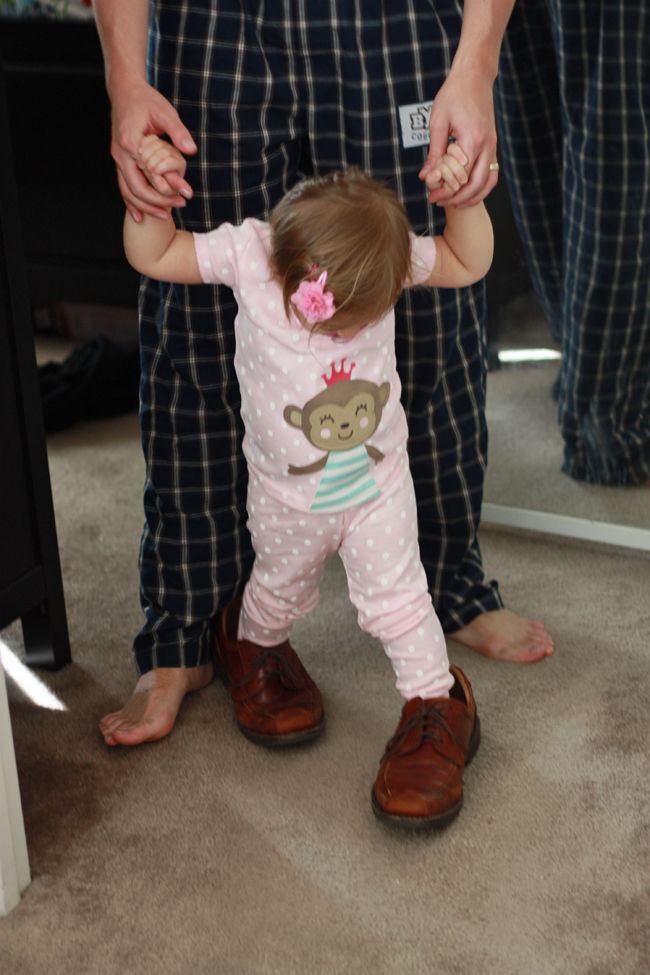 5. Being a family of 4 is a lot of fun. It's crazy, we're exhausted, and some days it seems like someone is always crying, but I couldn't love these babies more than I do.