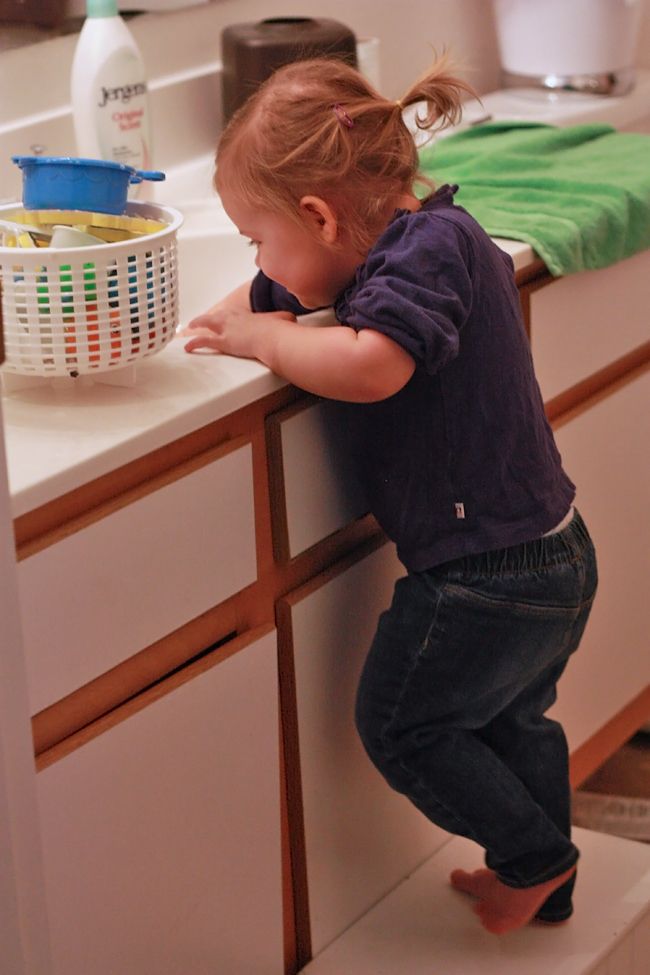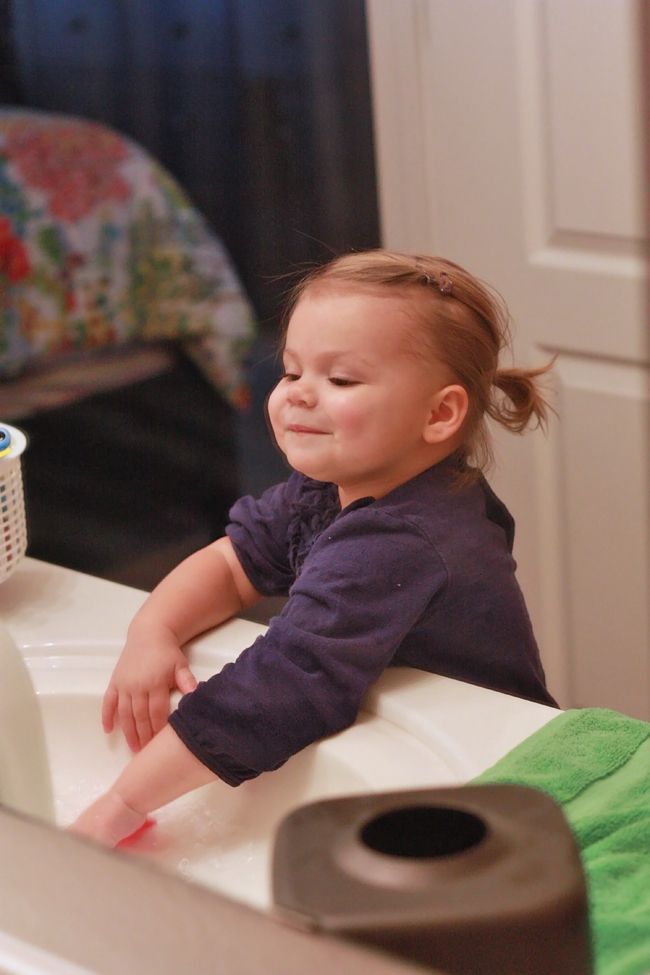 1. Thank you for your suggestions last week! Sophie and I have done better this week at staying entertained. One of our current favorites this week was playing in water at the bathroom sink.

2. What is a girl supposed to do when she has a baby boy with fabulous hair (and can't put bows in it)? Style it and take pictures to make her husband laugh, of course. 
Problem: Michael turned to me in church on Sunday and said, "ever since I saw the  side part picture, all I can see is Thomas from Downton Abbey." Woof.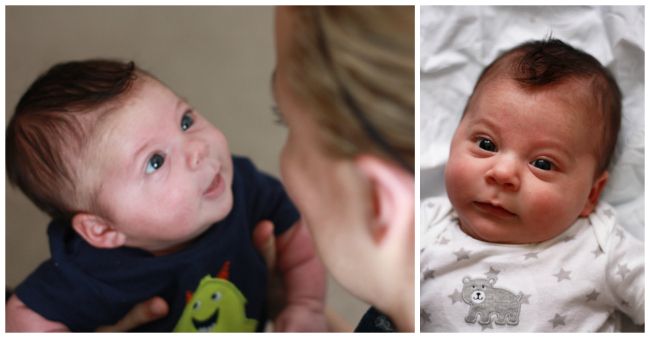 3. Milo's been super chatty this week. I LOVE it. He tells me little stories when we smile at each other. It's the dreamiest.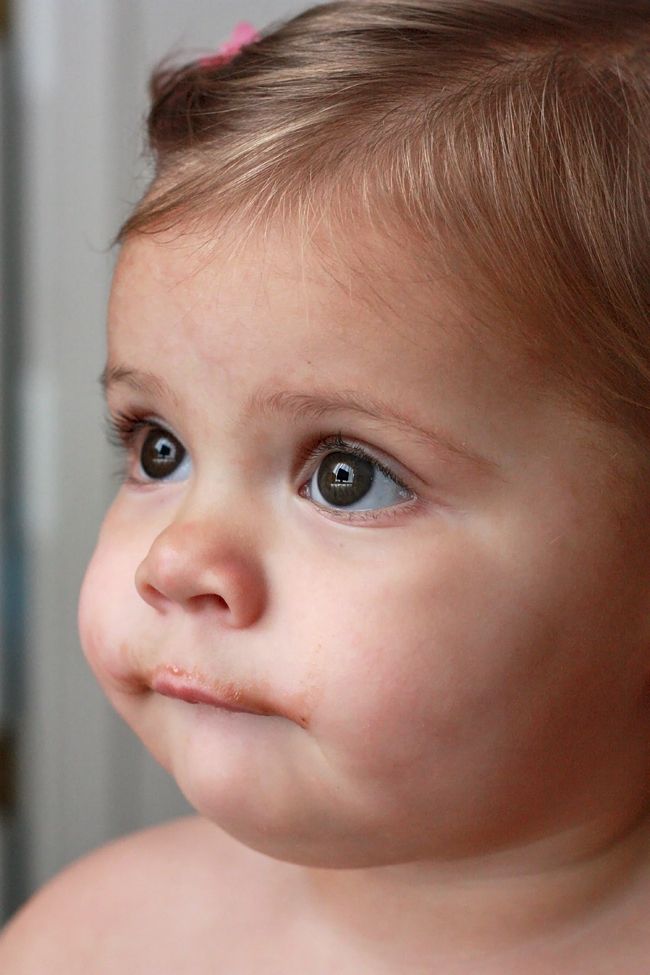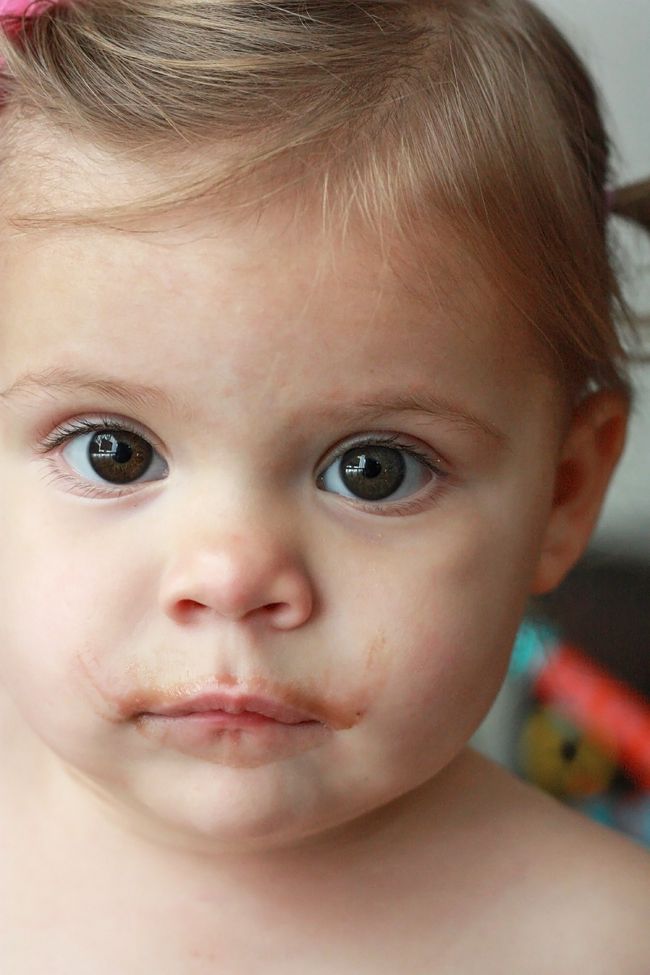 4. One of the best parts of being a parent is being part of firsts. This week's first: chocolate milk and a real ponytail. (p.s. chocolate almond milk is divine)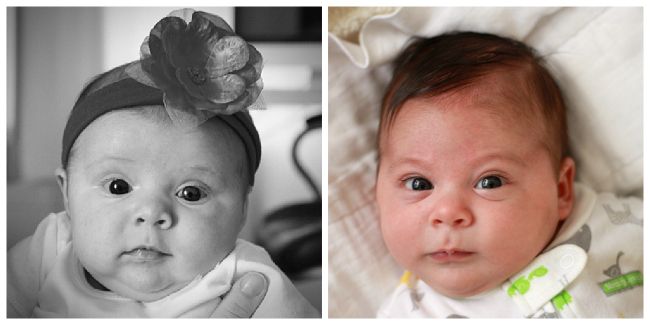 5. Not only do babies make other people nostalgic, they make me nostalgic. I get stopped everywhere I go by older people who say "enjoy it while it lasts" or "they're only little for so long." It makes me look at Sophie and miss her squishiness. Thankfully, this toddler stage is a lot of fun. It's also fascinating to me that Milo and Sophie don't look like carbon copies of each other. There are some similar features, but they each seem to be their own little person.