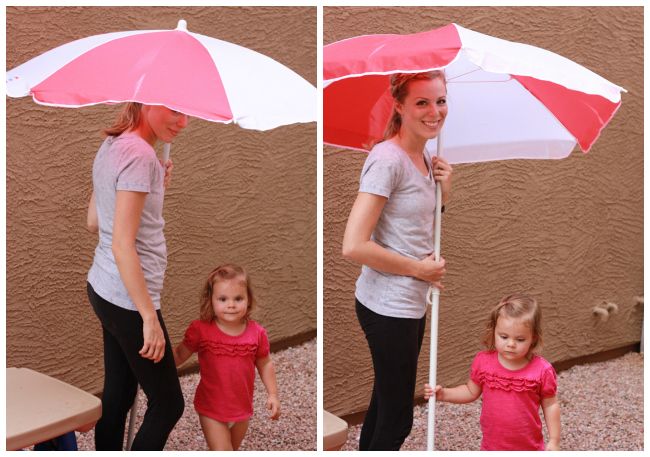 1. Three day weekends totally throw me off as a mom. I had no idea what day it was pretty much all week long… I almost forgot this post! It probably doesn't help that Milo hasn't been sleeping at night. Or during the day. Or ever. So mommy mode has been zombie mode.

2. I don't know where she got them, but I LOVE Sophie's curls. She can wake up in the morning and have the most incredible soft curls. My hair is STICK straight, so I know it wasn't from me. Now that we've found a good leave-in conditioner/detangler (I love the Honest Company brand) It's been a dream.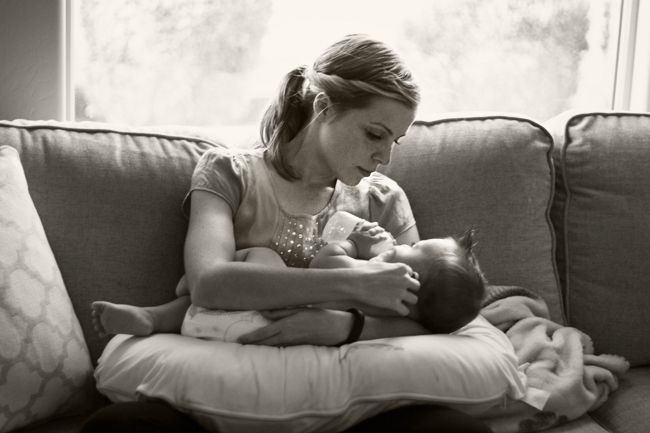 3. Somebody thinks he's big enough to stand and bounce and even cruise a little bit around furniture. Spoiler alert: it's not me. #stopgrowingup #exceptpleasesleepthroughthenight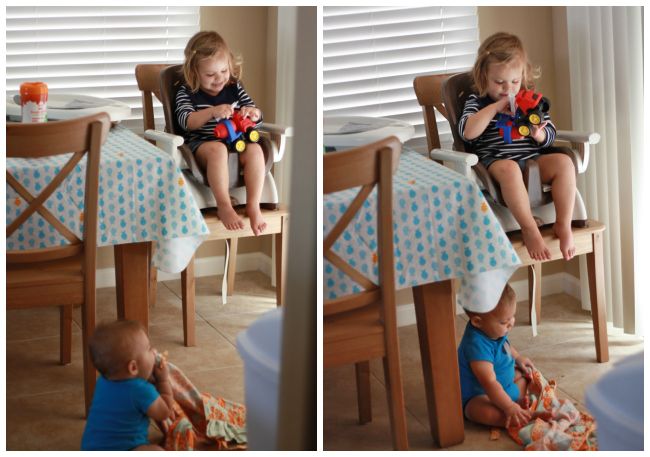 4. Sophie's getting more creative with her Milo avoidance tactics. This week's highlights include being out of reach by commandeering his high chair and the exersaucer. Snacks optional.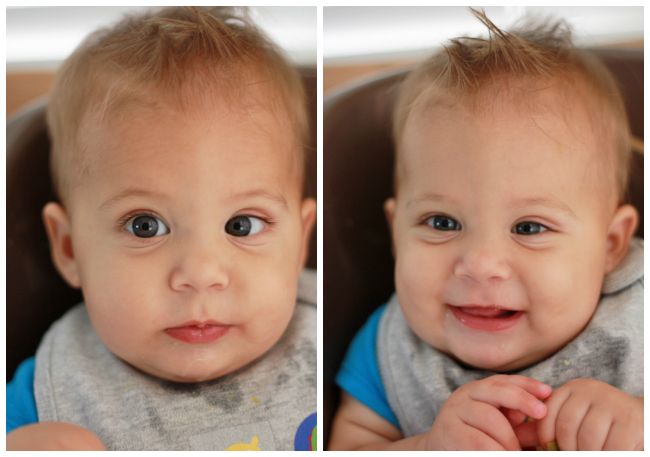 5. Anyone know what color this boy's eyes are going to be? I know I don't. They're a dreamy grey right now with exactly one small round brown dot in each eye. All I know is, they're sparkly and cute. And they almost make up for the complete and total lack of sleep around here (and teething crankiness). Almost.
Happy Friday, dear reader! Sending happy thoughts your way.
p.s. A girl I used to babysit (I know, I'm 100) is in the top 8 of a Gavin DeGraw competition. If you feel so inclined, vote for Belle!!!