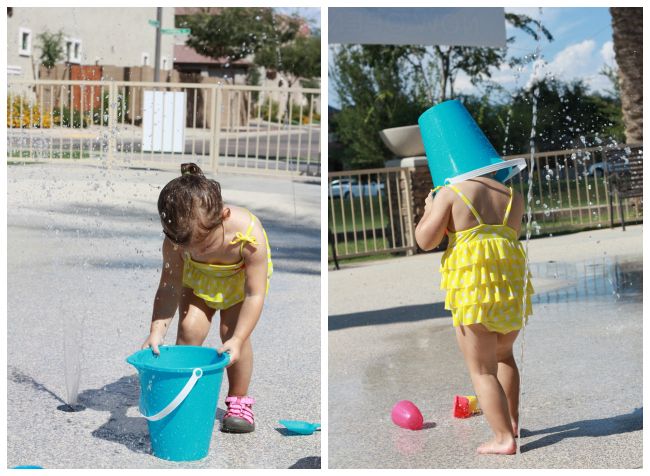 1. Thank you so much for your kind feedback on Wednesday's post about trying to cling to hope. I'm constantly amazed by the wonderful community of people I have around me! Thank you for being part of it.

2. Having my dad here was faaaaabulous. We got to take the munchkins to the splash pad, make a quick trip to the  farmer's market, do lots of talking, some eating (not enough), and, to top it off, he did several jobs around the house that I just haven't been able to get to. It was amazing. Sigh. Why does most of our family live so far away!?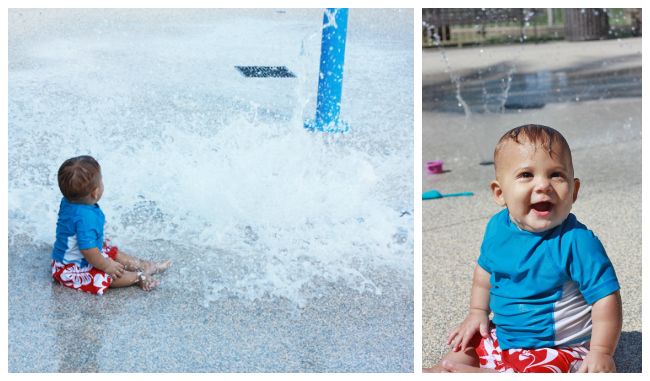 3. Milo has no fear of the water. It was hilarious to watch him at the splash pad this time. He'd just crawl right over to (or through) a little fountain. He was soaked!

4. I feel horrible about not getting to thank a sweet angel who helped me this week at the post office. My double stroller got stuck in the lobby, and Sophie had lost it. I tried to calm her, while managing Milo (who was crying because Sophie was crying).  Sophie insisted on holding 2 baby dolls, a backpack, and a twin-sized fluffy blanket, and couldn't walk. People were starting to stare, a few people were even irritated and frustrated, and out of nowhere this lovely woman swooped in to help. She held Milo while I got Sophie wrangled. I took Milo from her, turned to pay for my package, and when I turned back around to thank her, she was gone. I didn't get to ask her name or thank her properly for helping me. Dear, sweet, helpful lady, thank you. You saved me a little that day.

5. Fun feature this week over at Bless This Mess for our Apple Fritter Muffins. Melissa's done a whole apple recipe round-up. I love her, love her blog, and feel glad to be included in the round-up! Pop over and stay awhile. You'll love her too.
Happy weekend, dear reader. Wishing you every happy, good thing!