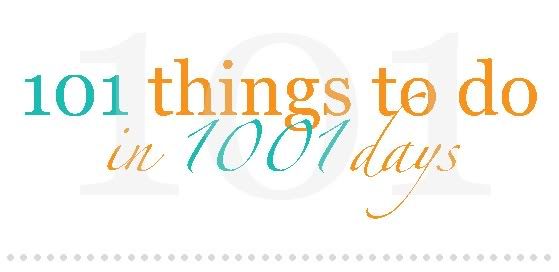 I've been organizing and cleaning like crazy around here lately (nesting, anyone?), and I noticed that I hadn't updated our 101 Things to Do in 1001 Days list since before Christmas. In an effort to keep things nice and neat, I thought I'd just pass along the update.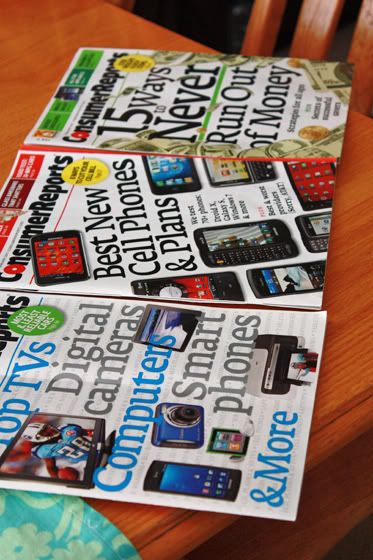 #12: Get a Consumer Reports subscription
Thank you to my parents who gave us a Consumer Reports subscription for Christmas! Can I just say magazines are one of my favorite presents ever? I LOVE getting new issues in the mail each month. It's the gift that keeps on giving! Anyway, Michael and I love reading the product reviews and cost analyses, and since several big purchases aren't far off, we like being able to read the testing feedback, product rankings, etc. I haven't been let down by anything I've bought in the past that's been rated well by Consumer Reports. We actually chose the camera we chose based on Consumer Reports ratings (well, that and the smokin' deal we were able to find). Beyond things like cameras, computers, cars, and major appliances, there are often articles on things like multi-vitamins, treadmills, and even frozen pizzas and toilet paper. It's interesting research for a girl who LOVES research.
#25 Save up for and purchase a Speedlite flash or other low-light solution
I've wanted a Speedlite for a while now for times when the lighting isn't great in my apartment or I've made something when the sun's gone down. Bloggers like Annie from Annie's Eats and the girls from A Cozy Kitchen recommended this flash, and I thought their work spoke well of it. I've been working on a little savings fund for it for months now, and I was completely FLOORED when we got one from my parents for Christmas. I hadn't been expecting it and I now get to put the little "Speedlite fund" toward something else (baby things or post-pregnancy clothes maybe?). I'm still in the VERY beginning stages of learning to use it, but I'm LOVING the learning process.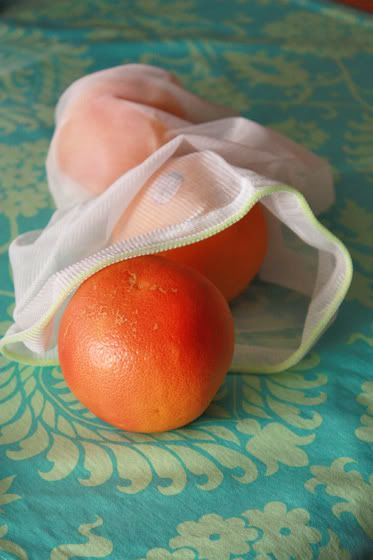 #86 Get or make reusable produce bags
I've been using reusable grocery bags for over a year now, and I've really loved them. I like that my house isn't getting overrun by plastic bags that I have to reuse or store, and I find that my groceries fit in fewer bags when I use reusables (hooray for fewer trips to/from the car, especially while pregnant!). Since we go through a lot of produce, I started thinking maybe I should try to find a reusable option to eliminate produce bags. I found a great set at Target for $5 near the cooking utensils (similar to this set from Amazon), and I've been really happy with them so far. They're machine washable, so if they get dirty or something goes mushy I'm not out of luck, which I really like. Plus, they're so small I can tuck them in my purse and then I'm sure to have them with me. They were a great stocking stuffer.
We've got several more projects from the list in the works–I've scheduled appointments for the dentist, purchased photo albums, and gathered some supplies for wall art for baby's room. I LOVE these kinds of lists!
Projects Remaining: 87
Days Remaining: 897
**To see the master list, click here.