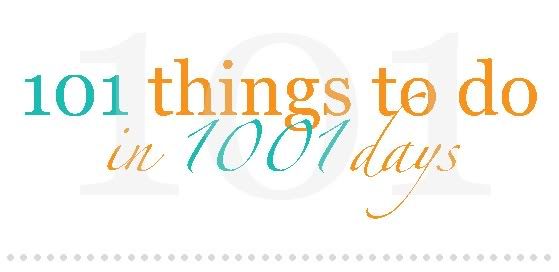 It's a new year and it's time to adjust our master list. We've changed a few of the items to better suit our priorities, so feel free to check it out if you want to scope out some of the changes. I'm also WAY overdue for a recap on what we've gotten done, and woefully without pictures to document the experience. Lo siento (sorry!)
#5: Go on a Picnic
When I wrote this goal, I envisioned a summer picnic. However, I was forgetting that it's hot as blazes here during the summer. On the other hand, this is one of the best times of the year to live in the desert. It was the first week in January, and we've been enjoying 70-degree weather, so this weekend, we enjoyed a lovely picnic outside on the grass.
#15: Celebrate our anniversary ON our anniversary
Michael and I were married on Christmas break between semesters when we were in college. It was the perfect time considering we both had hectic work and school schedules and couldn't really skip out on either for very long. Also, many of our family members had at least some of the time off of work. However, when it comes to celebrating anniversaries, it makes it difficult to find that time to spend together when we're usually caught up doing fun things with family. This year, we were (very, very, VERY) sad to cut our family trip short, but it was delightful to celebrate our anniversary together and have a few days with just our small family before Michael went back to work. Michael and I got a babysitter (Thank you, Maddy!), got dressed up, and went to a fancy, full-course meal at a lovely restaurant. We talked and laughed and ate ourselves silly and forgot to take any pictures. It was heavenly.
Will we do it again? Maybe. It was sad missing out on more time with family. Who knows? My aunt suggested we start celebrating in June. I don't think that's a bad idea…
#39: Get a new glasses prescription
I didn't know until college when I was knee-deep in several maternal/infant/child health courses that pregnancy could affect one's vision. But turns out, it's a very true story. I had blurry vision for several weeks of my first trimester, and after pregnancy, I could tell my prescription wasn't quite right. Michael's brother Ben just opened an optometry practice, so I was fortunate enough to get an eye exam from him while we visited during Christmas break. Turns out, my left eye has changed, while my right eye has only changed a little. Next challenge: choosing new glasses.
#52: Get a video camera
This was the gift we gave ourselves for Christmas. After hearing several recommendations for the HD Flipcam, we went that route. So far, we've been very pleased. It wasn't too expensive, is compact, and is very easy to use and keep steady. Bonus perk/nerd alert: it came in white which matches our Mac and makes our hearts go pitter-pat.
#64: Eat at the organic pizza place near us
We've wanted to try it forever and finally got around to it. And I forgot to take a single picture. (Doh!) Let's just say, it was delicious, fresh, delicious, delicious, and amazing. Did I mention delicious?
#78: Complete transition to our new budget and savings program
Finances are personal, so I won't go into all the details, but we've made some great adjustments to the management of our finances. Michael and I are both natural savers, but we've tweaked and streamlined things a bit lately. We've been able to squirrel away more than we did before the change, and are very pleased with our new method. Woot!
Progress is progress! We're almost half done with our goals and about half done with our time. We're in the middle of a few goals and have actually made a few revisions to our master list, which you can take a look at here. That's it 'till next time!
Goals Remaining: 55
Days Remaining: 538