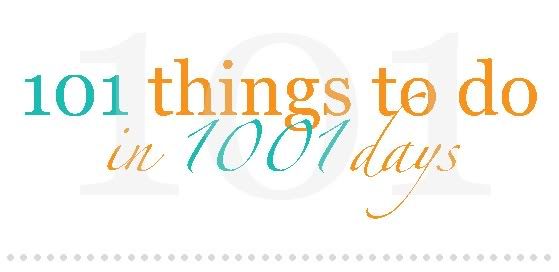 Again, I've gotten behind in blogging about our progress on our 101 Things to Do in 1001 Days list. I've just gotten caught up in posting recipes, so I've forgotten to mention anything else. So this post has been collecting for weeks! Despite the lack of blogging, we have been making great progress. Let's take a quick look…
#16: Visit a lake or ocean.
We did this back in January on our walk along the pier in California. Want to see the pictures (and lots of other pictures)? Read about it here.
#22: Read my entire photography book
I've really been trying to amp up my knowledge about how the heck a camera works. Most of what I've learned up to this point has been through trial and error, but I really want to know and understand just how a camera works. I've been reading a great book by Nicole Gerulat Hill that seems to be helping. Here's to more photographing in manual from now on.
#35: Study an attribute of Christ from the Preach My Gospel manual.
I hope to write more about this soon, but this year instead of a New Year's resolution, we were challenged at church to study an attribute of Jesus Christ that we want to better emulate. I really appreciated the scriptures and quotes suggested in this manual. It provided the perfect starting point to my study.
#36: Strength train 2x per week for 2 months
I am pretty good at doing cardio exercise regularly. I'm decent at stretching and doing flexibility exercises regularly, but I'm TERRIBLE at strength training. Which is a real problem, because the more grown up Sophie gets, the harder it is for me to carry and hold her. I've noticed a good difference after two months, but lost some of my progress after being sick. I'm pleased with my progress, but I'd like to pump it up harder. Do any of you moms have suggestions for strength training more aggressively without getting jell-o arms that prevent you from your normal motherly activities (holding, carrying, lifting, etc.)?? I could use the tips.
#51: Read Parenting with Love and Logic
I've wanted to read this book for a while. Many parents I admire use this book as a reference, so I thought I might really appreciate what it had to say. I ended up having mixed feelings. I didn't love it. I think there are some great concepts, but, like any parenting book, I took it with a grain of salt. Still, I'm glad I gave it a shot.
#77: Gather emergency cash fund for kits
We've been updating and completing our 72-hour emergency kits. One of the key elements I had neglected to take care of was the cash funds. We started with a healthy little sum in a variety of different bills, and I hope to add a few rolls of coins to the mix soon. I feel like a broken record, but I hope to blog about this more soon!
#82: Complete a car emergency kit
Every March, Michael and I make an effort to "March" into emergency preparedness. Cheesy? Yes. Effective? Also yes. This year's big project was polishing up our 72-hour emergency kits and putting together a car kit. I'll post soon about its contents in case you'd like to make your own.
#85: Make a Blurb-type book 
I've wanted to make one of these photo books FOREVER. Although I've taken lots of photos, I've never complied any sort of an album. This is such a great way to do it! I love how much more compact the books are than if I'd done a traditional binder album. Since doing my first one, I've sort of gone crazy for it and am now completely up to date with our photos and I've made a few as gifts.
I think this would be a fun way to put together my recipes in my own sort of cookbook. No publisher needed!
#92: Assemble family photo album
Since we don't live by much of our family, we made Sophie a family flip book to help her learn her grandparents, aunts, uncles, and cousins. It turned out adorably and can easily be updated when we get updated photos.
Goals Remaining: 45
Days remaining: 420