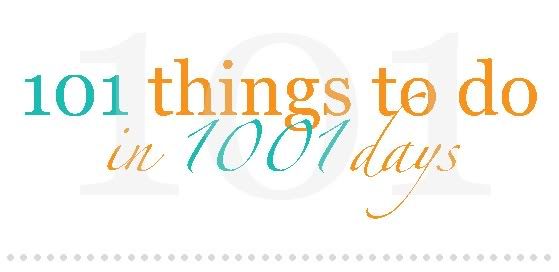 It's time for another 101 Things to do in 1001 Days update! To see our full list, click here. Otherwise, read on to see what we've been up to lately!
2. Get reusable sandwich-sized bags. Shh! Don't tell Michael. These are going in his Christmas stocking. I purchased a few snack-size and a few sandwich-size bags from Lunchskins (via Amazon). I was drawn in by the rave reviews, cute patterns, and the fact that they're dishwasher safe. We also recently purchased some of these great containers for Sophie snacks. They're also dishwasher safe, and so far, as long as I don't over-fill them, they've worked like a charm.
17. Complete a no-spend month. Many people wonder how this is possible. There's a full explanation here, but in essence, No-Spend Month doesn't mean "don't pay your bills" month. It's more along the "don't spend a bunch of extra money on rubbish and fluffery at Target when all you needed was a tube of diaper cream" lines. We did this over October and it was a rousing success. We cleaned out our freezer and pantry, didn't spend extra money on frivolous things, we were able to adjust our budget to better reflect our needs, and we took a good hard look at our monthly bills to see where we might be able to trim things back a bit.
(Note: we did not do it as stringently as Rachel Meeks of Small Notebook. That wasn't our goal ever. She is, however, quite an inspiration for the thrifty.)
23. Keep an "awesome" list for 1 month. I adapted this goal a little, since my overall aim for the exercise changed. This month, I've been keeping track of all the big and little things I'm grateful for. I've shared some of them on Five Fact Fridays, but most of them, I've just kept on a little list near my nightstand. It's been a GREAT challenge. I highly recommend it!
62. Make crepes. Life goal=complete. I've wanted to make them forever, but I've been so intimidated by the process. Why didn't I trust Julia? Her thorough instructions and the patient tutelage of my sister Jordan made these a cinch! I highly recommend Julia Child's basic crepe recipe (In Mastering the Art of French Cooking). We made a whole night of it, and had both savory and sweet fillings. My favorites were strawberry-banana-Nutella and creamed spinach-sauteed mushroom. Divine.


65. Make 3 new ice cream flavors or ice cream treats. I've been chipping away at this one for a while now, and we got it done! Lest you don't remember, our three flavors were Lemon Ice Cream with Very Berry Swirl, Salted Caramel Ice Cream, and No-Machine Chocolate Truffle Ice Cream (my favorite). I actually even tried a bonus flavor over Thanksgiving (pumpkin pie with salted caramel swirl), but the texture was off so I won't be passing along the recipe anytime soon.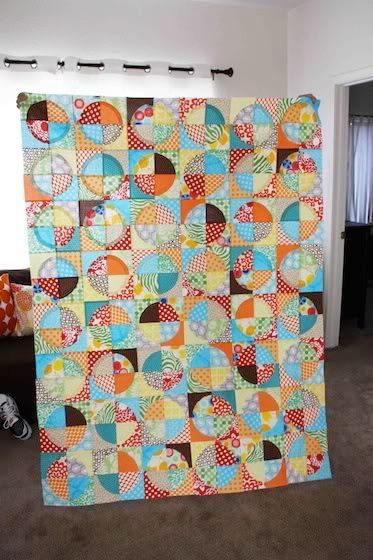 87. Have my quilt quilted. I'm embarrassed at how long it's taken me to get this finished quilt to the quilters. Chalk it up to laziness. There's no excuse! Still, it's there now, so sometime between now and never, I'll be getting it back (pictures to follow).
95. Give handmade gifts for Christmas. We didn't do 100% handmade gifts, nor was that the original intent. Instead, I wanted to give thoughtful gifts that I worked hard on to our parents, to Michael, and to Sophie. We gave handmade cards to my parents, a photo book of our big July trip to Colorado to Michael's parents, I can't tell what I made Michael (don't want to spoil the surprise), and I'm in the process of making Sophie an apron (which will, incidentally, cross #84 off the list).
96. Send out Christmas cards. I've wanted to do this since we've been married, but this is the first year I've done it! We only sent them to family members (and we've only just begun mailing them out), so if you didn't receive one (or haven't received yours yet), please don't take offense. I still wish you a very happy Christmas.
p.s. We made our cards through Shutterfly (same place we made our photo books). We love them! 
Goals Remaining: 26
Days Remaining: 211