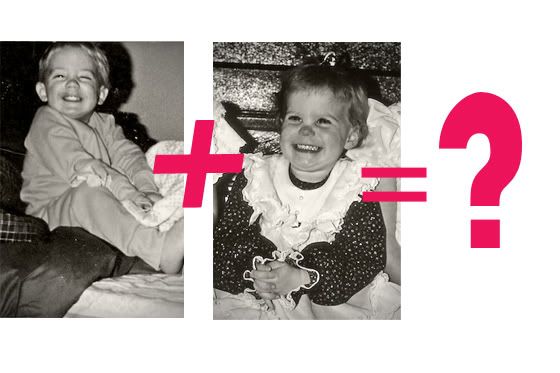 I find that I'm wondering more and more these days what babygirl will look like. Michael and I have some pretty different features, after all.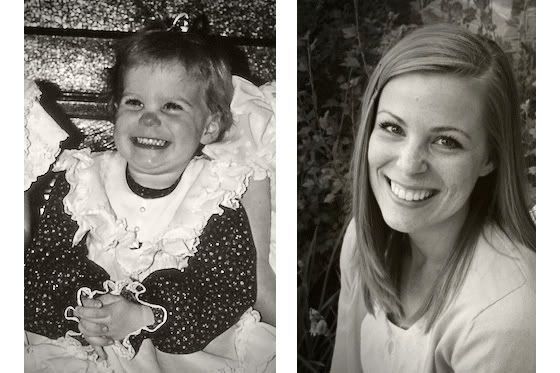 Me. I, for instance, have lighter hair than he does. It's also fine and ramrod straight. I have blue-green eyes and freckles. I have long fingers and a squooshed nose (more pronounced as a baby/child). I came out small and then was a MUCH larger baby (we're talking many, many chins and Michelin man arm wrinkles).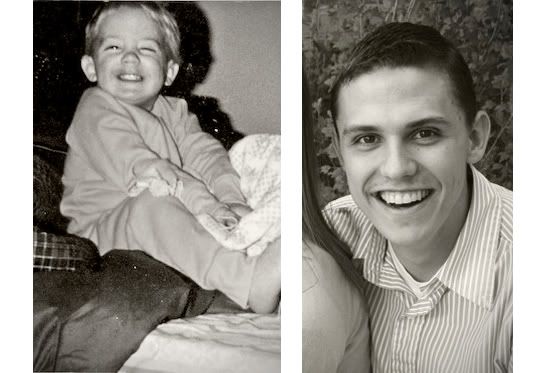 Michael. Michael has lovely, deep, dreamy brown eyes and brown hair that is thicker and has a little bit of wave. He has fantastic, smooth skin, his eyelashes are incredibly long and lush, and boyfriend has AMAZING teeth. Michael came out a bigger baby and then was much smaller than I was.
Both of us: we both bring to the table some wicked cowlicks, rather olive-y skin, and short torsos. Also, we were both bald for a long time, so I'd be shocked if this girl manages to have any hair for a while. Hopefully she'll endure headbands and bows, eh?
Mostly, let's just hope this isn't what happens to us. Amen.