1. Sophie's been so funny this week. She's been desperate to go outside (it's still 100+ degrees), and I've tried to get out as much as I can without us both getting overheated. Every time she wants to go out, she'll bring me a pair of my shoes, place them on top of my feet, then run squealing to the door. It's adorable. And I feel like a chump every time I have to tell her we're not going outside for the 8th time that day.
2. We also acquired a large box that she's moved into. It takes up a silly amount of our living space, but it's been worth every square inch based on how much she's loved playing in it. We cut a small window and she loves peeking out.
She ardently loves fluffy and soft things and has gathered every pillow and fluffy blanket she can find and stuffs the box so full, she's got to sit outside the actual box. It's hilarious.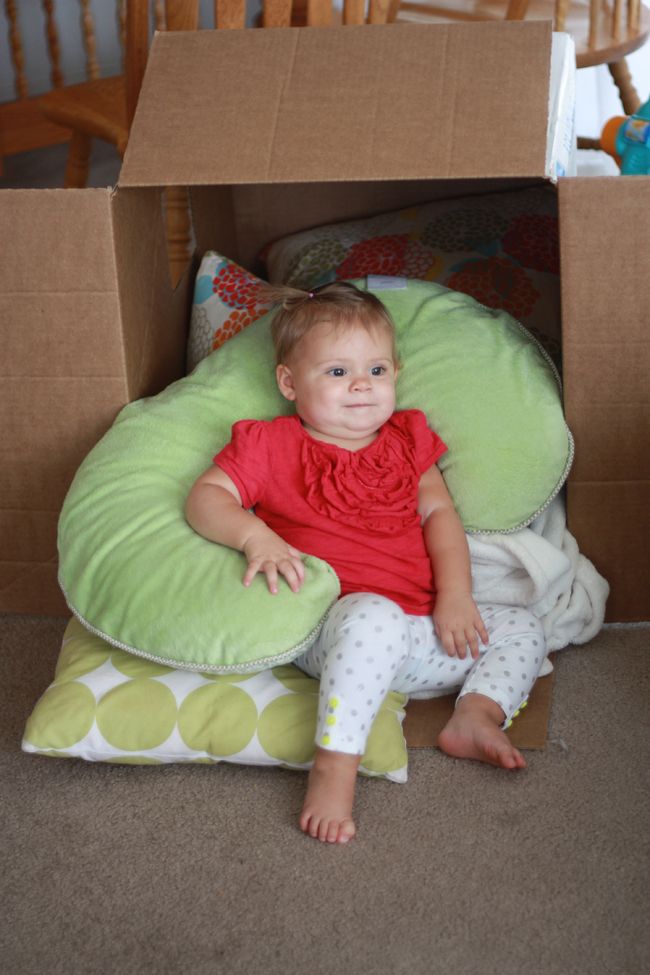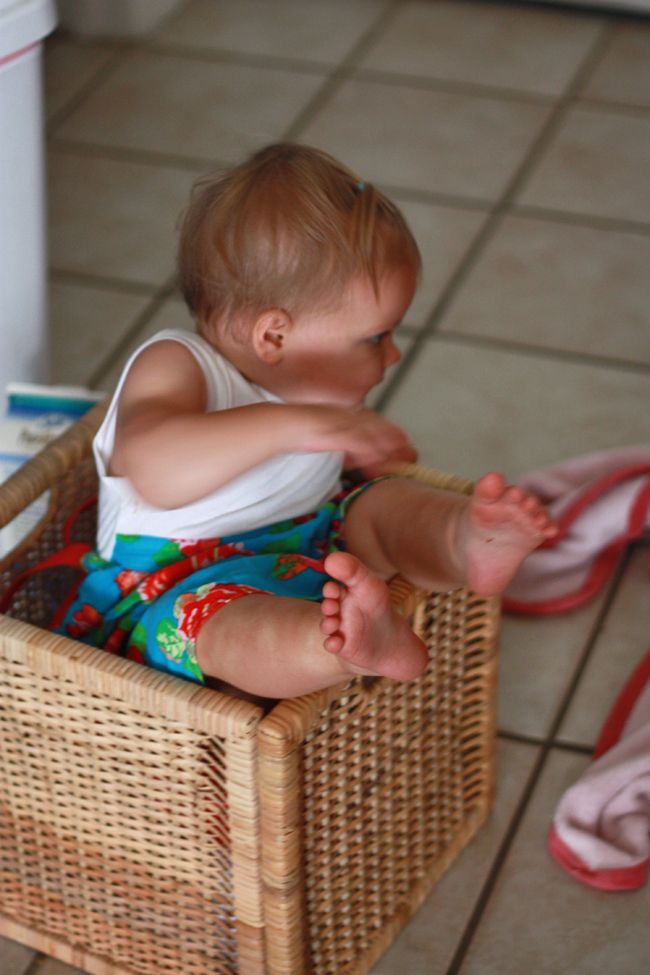 3. Hunting for boy clothes is different than hunting for girl clothes. For starters, it feels like the baby/toddler boy section in the store is 1/3 the size of the baby/toddler girl section. Second, it feels like so much of it has either some phrase plastered on it or some reference to sports. Sigh.
My sister (whose son is the best dressed little boy in the history of creation) basically told me that it makes it easier and more fun to shop for boys. In the little girl's section, it's easy to get almost paralyzed by all the cute things in the girl's section (So true. I often have to reign myself in). In contrast, in the boy's section, once you eliminate all the clothes with lame/cheesy phrases and sports things, you're down to a nice, manageable number of choices. Handy!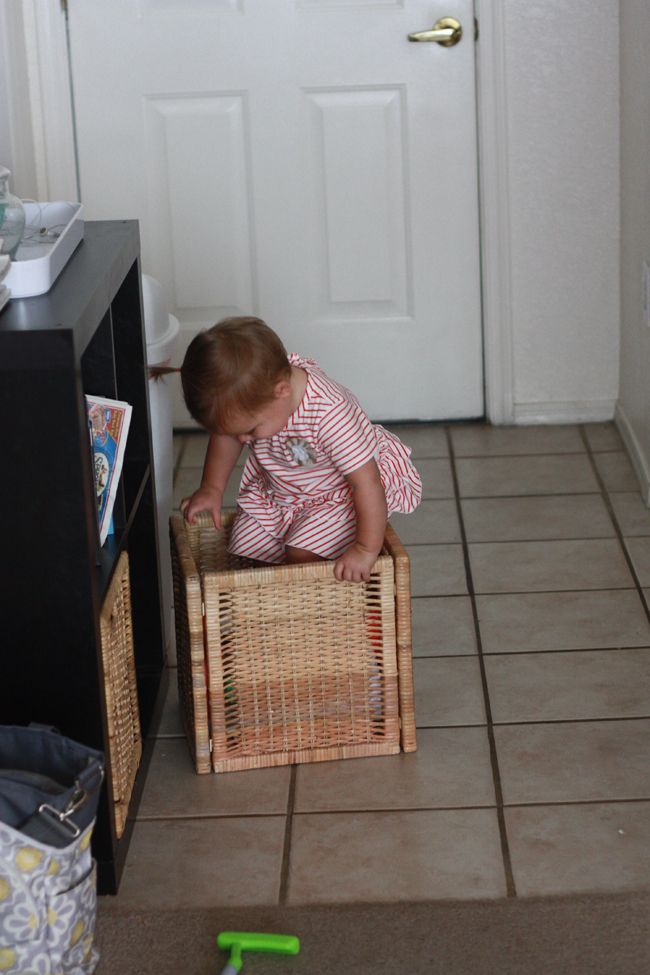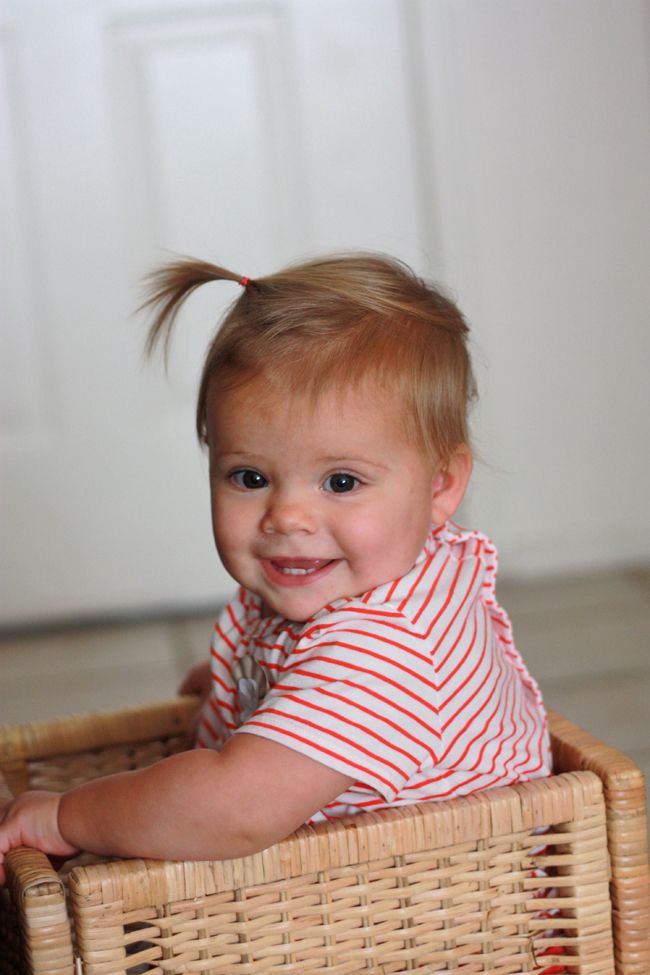 4. During my first pregnancy, although I got hankerings for things on occasion, I've found that my cravings are MUCH more pronounced this pregnancy. Most of them are for things in places I've previously lived (and can't get here), but man, I've seriously had STRONG cravings for things this time around. This week, I'd have given anything for a chocolate Wendy's frosty (haven't had one in years) or homemade buttered popcorn (heavy on the butter) almost every day. A little lingering nausea has kept my cravings in check (I've known it wouldn't go well if I ate them), but dang if I don't WANT those things. Stat.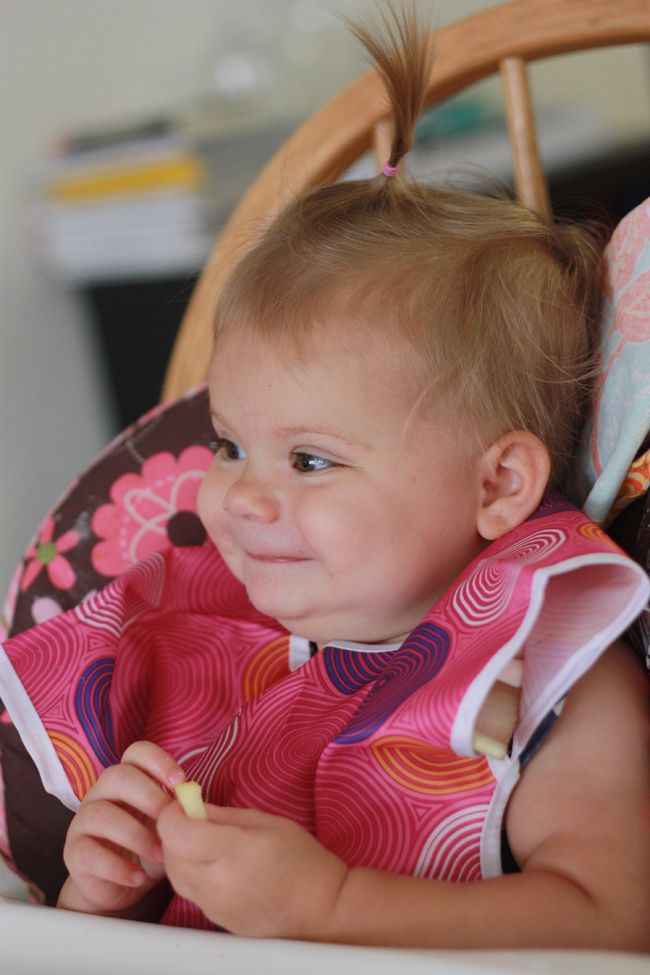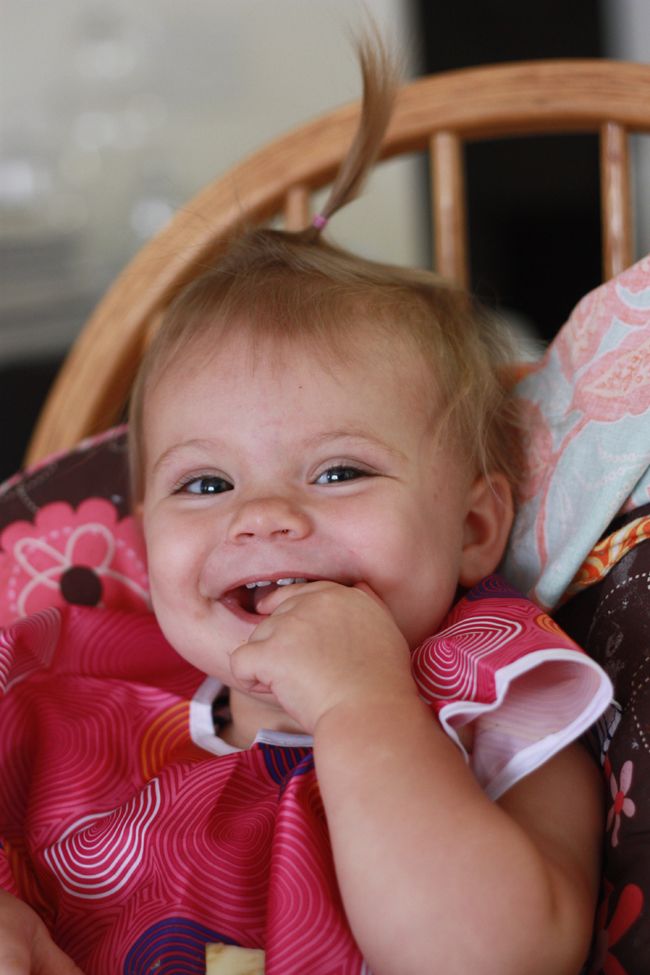 5. I'm nesting. Big time. I already feel itchy to do our Christmas shopping, I have the urge to scrub our apartment floor to ceiling and get rid of everything we aren't currently using. It's so funny! Let's see how much I can get done this weekend. And next. And the one after that until our baby comes 🙂
Happy weekend!