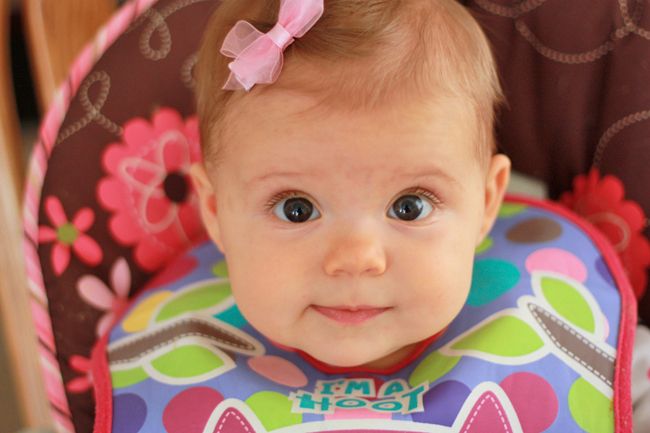 Happy Friday, dear reader! First off, I'd like to thank everyone who weighed in with their waffle iron recommendations last week. I'm perusing and price checking, and hope to be purchasing a replacement soon!
It's been a crazy week around here! Michael's given presentations or trainings at work nearly every day this week, and it seems one or both of us has had a commitment every night this week. I'm very much looking forward to the weekend for a chance to catch my breath.
In the meantime, here's the latest…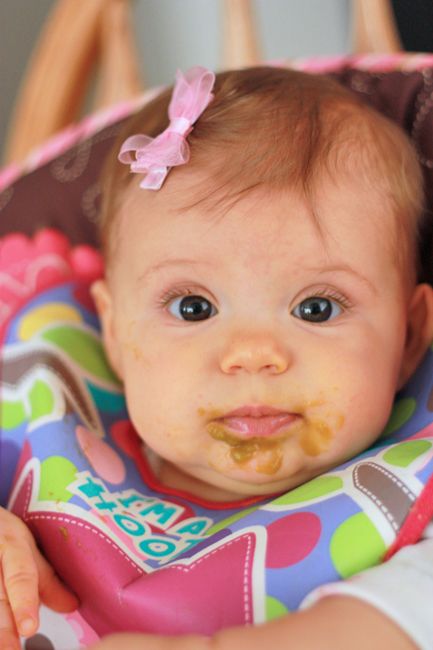 1. We're dealing with a bit of a raspberry issue around here. Someone (who is not me) has discovered what fun it is to blow raspberries with a full mouth of pureed whatever. We begin the meal looking like the top picture and after one bite look like the two above. As the mom, I have these thoughts on this discovery: 1) it's really hard not to laugh and 2) it's really hard to clean. Splatters are everywhere. All over both of us (even with bibs and aprons on), the high chair, the table, and (most unfortunate of all) our apartment carpet. We do have a rug in the dining area to help, but I'm on the floor almost every day doing a spot-check on the carpet. C'est la vie, right?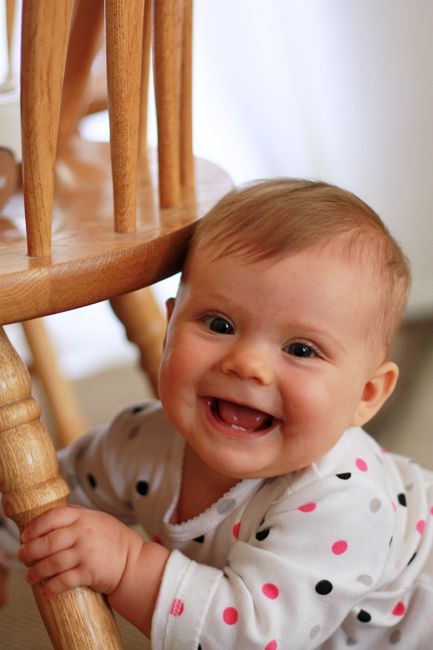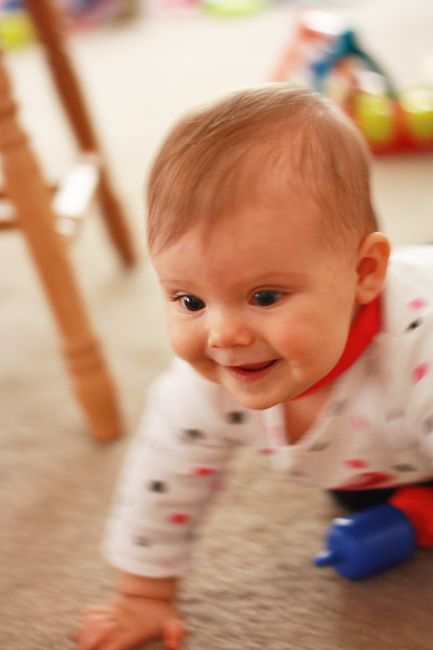 2. Sophie's gone leaps and bounds (literally) in her crawling coordination this week. In fact, it's much harder to snap an actual picture of her since she's in nearly constant motion. I know this will only continue once she's walking and even busier, but it's a fun development nevertheless.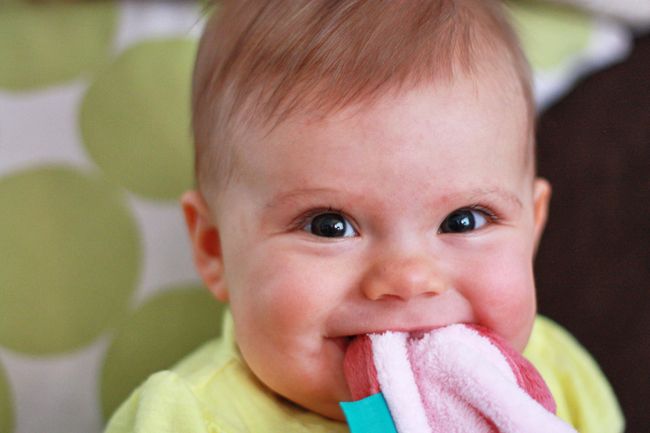 3. Top teeth are in progress! Woot! Sophie's bottom teeth came in at 4 months, so every time she's been fussy or off since then, I've been sure it must be her top teeth coming in. FIVE MONTHS LATER they really do seem to be on their way! Her gums are swollen, and the little white buds are about to poke through. We can't wait to see those new pearlies, but I'll admit, I'm a bit sad at how much more "grown up" she'll look with top teeth. Sigh.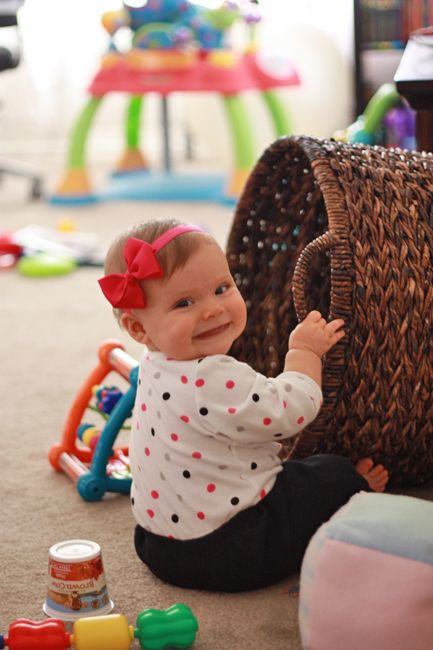 4. My sister is returning from an 18-month church mission next week. I am DYING with anticipation! I can't wait to talk to her, hug her, and introduce her to Sophie. Seriously, is she home yet?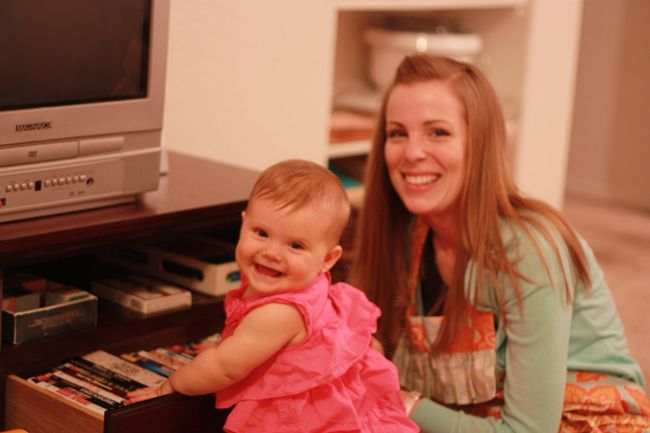 5. Random: I am realizing more and more how very little I know about programming, HTML, and the interwebs in general. I've had an idea in my head for a blog re-design for a while and want to do the work myself. Unfortunately, it would seem my ambition exceeds my talent. It's going to be a much slower process than I'd anticipated. Please bear with me in the meantime!