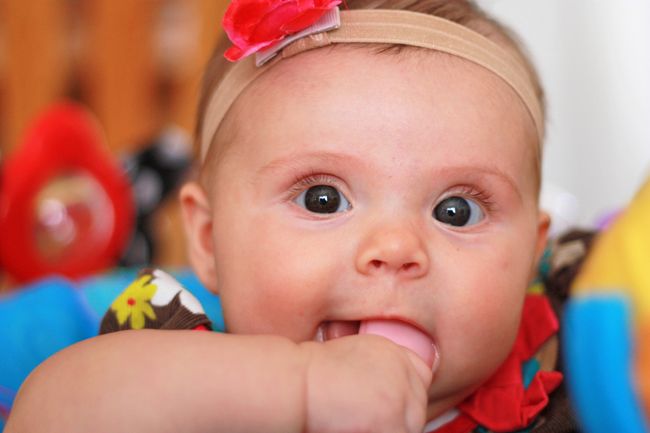 This post will be pretty short and sweet–Michael's brother Ben is in town, and we're busy having a fun time. Still, I thought it would be fun to show off some of Sophie's week.
Girlfriend's got mad skillz.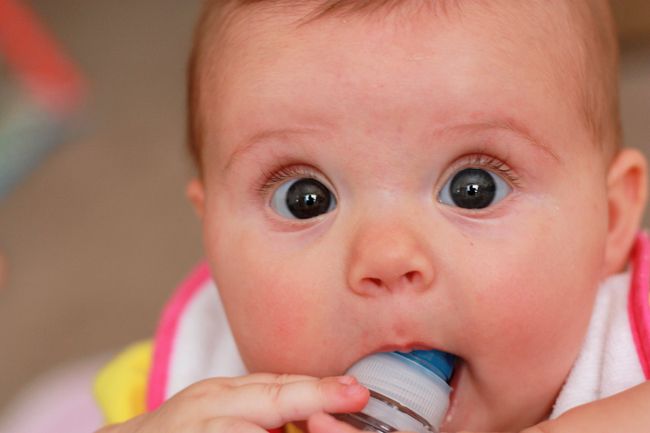 1. Water bottle skillz. Nothing new, but she still loves water bottles. However, she did figure out how to flip open the cap. She opens her eyes wider the more she wants the cap to open. When she does it, she's SO pleased with herself.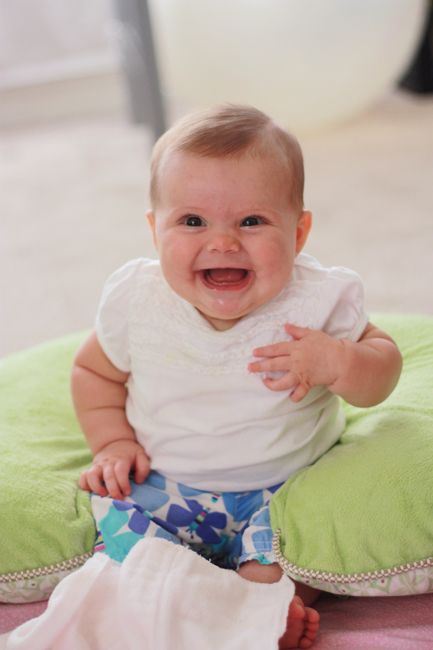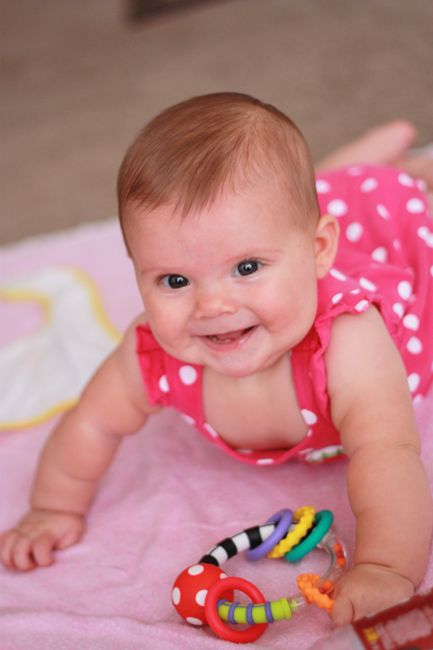 2. Sitting skillz. She's getting pretty darn good at sitting up! She still needs some support now and again, but she's getting really steady and can sit unsupported for a little bit. She's also been doing a great job doing a full "push-up" and has almost pushed up to her knees a few times. Yay!
3. Teething skillz. Her first tooth is growing every day and her second tooth has broken the gums. It's fantastic!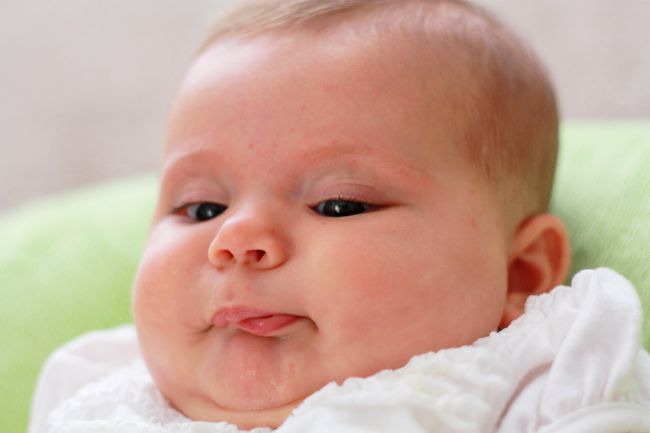 4. Raspberry blowing skillz. She's started blowing raspberries. It cracks me up. She does it on the side of her mouth. Hilarious!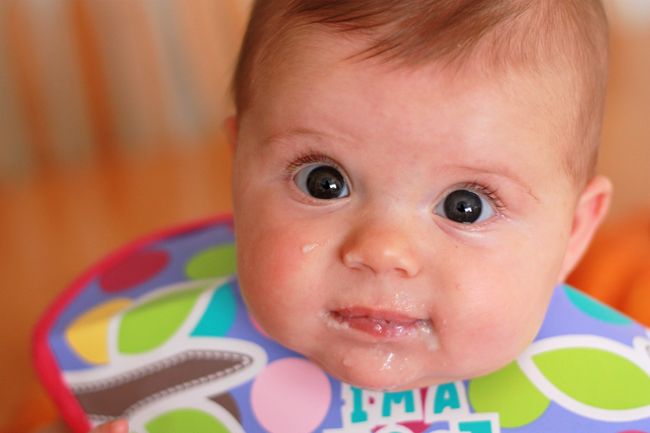 5. Rice cereal eating skillz. Sophie tried (and LOVED) rice cereal. She's REALLY good with a spoon. It surprised me how great she did. She hardly spilled anything. I, however, was giggling so much, I had a hard time not accidentally sloshing onto her face.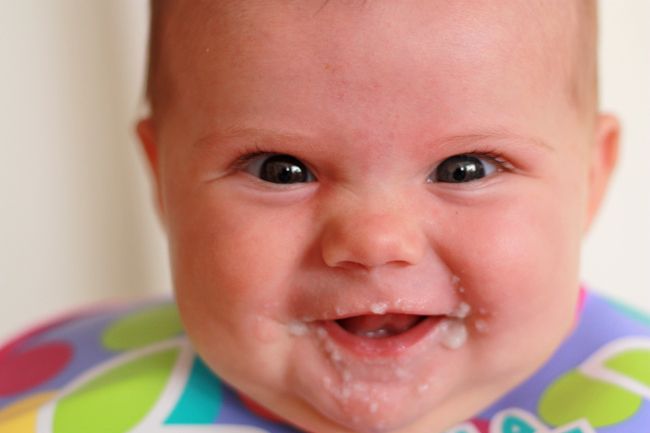 She leans as far forward in her seat as possible trying to get the bites as fast as she can. She's so proud of herself for eating cereal!
Well, that's it for us! Happy weekend!