We had a great birthday celebration at home last weekend for Sophie's birthday. Most of our family lives out of state and those in-state had other plans or were prevented from traveling by bad weather, so we celebrated with our little family at home.
Sophie had been miserable and sick all week up till the weekend, so we weren't really sure if she'd even be pleasant for company for her birthday. Thankfully, she was feeling like her happy, adorable little self for her birthday, which was lovely! Here are a few photos from her birthday weekend, along with a few little things about our one year old (we have a one year old!)
1. Sophie can typically be found: with dirty knees or feet from being outside, a bit of a crumb-y face, babbling, and flirting up a storm. Her fluffy hair struggles to hold onto any sort of barrette or rubber band, so she often rocks static-y hair or emo bangs. She's always wide-eyed and alert, almost always happy around others, and loves observing everything around her, even if she's cautious to join in.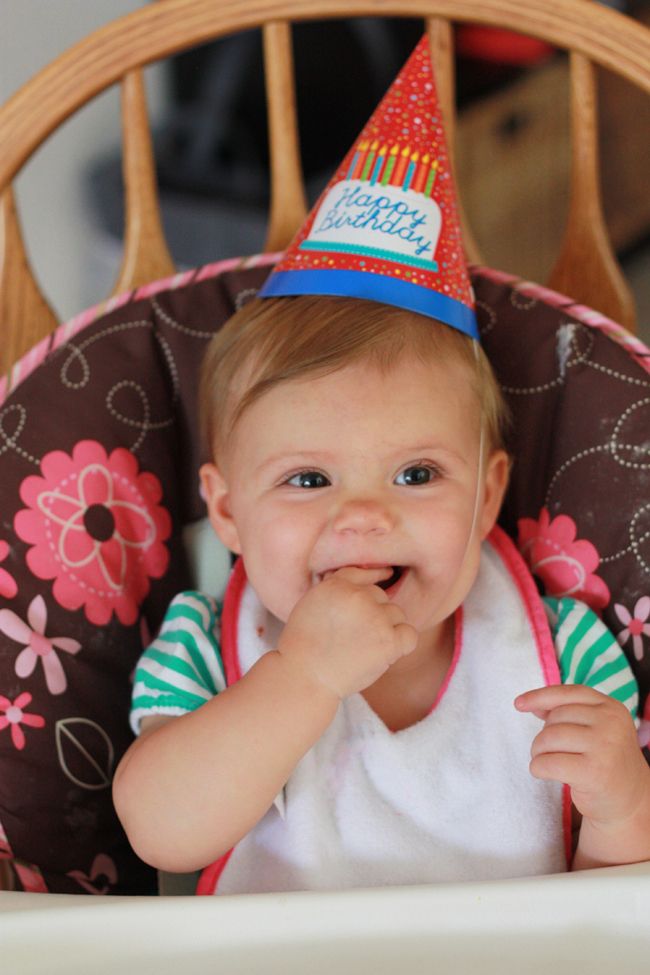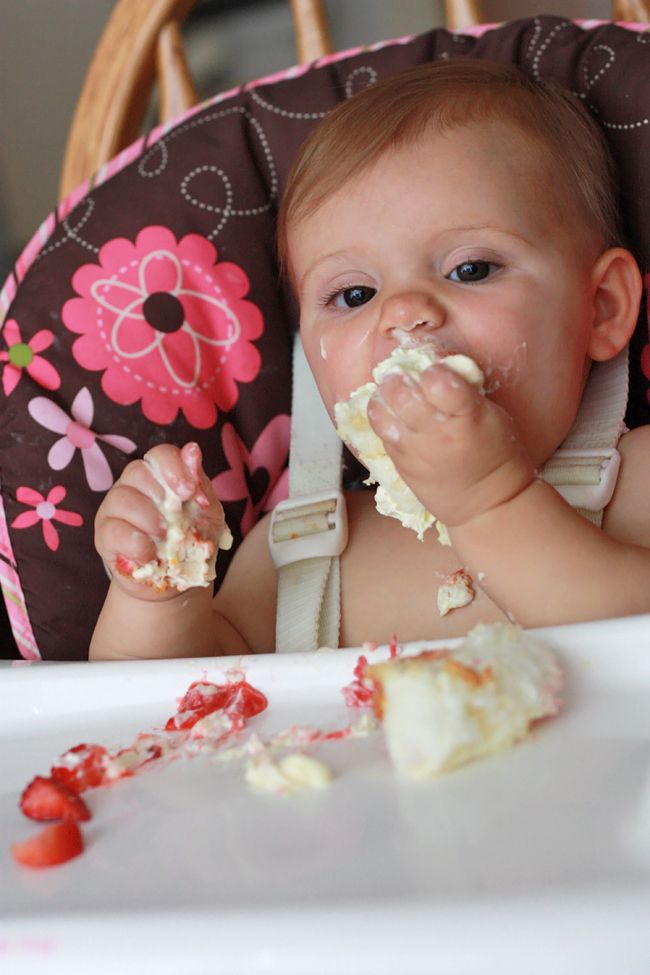 2. Girlfriend loves cake. I wasn't surprised, since she adores any taste of a treat she can get her hands on. Since strawberries are her favorite, we ate angel food cake with a vanilla pudding/whipped cream mixture, strawberry sauce, and a few fresh strawberries. There was no dawdling, no uncertainty, she just dove right in.
3. We were seriously spoiled! We sort of felt like bad parents–we gave her a shopping cart, a really cool pool floatie (we are about to enter a 5 month-long swimming season here in the desert), and a ridiculously fluffy bunny to snuggle. From grandparents, aunts, uncles and cousins, Sophie was showered with all sorts of toys, adorable outfits, books, cards, phone calls, texts, video chats, and long-distance loves. We felt so very loved.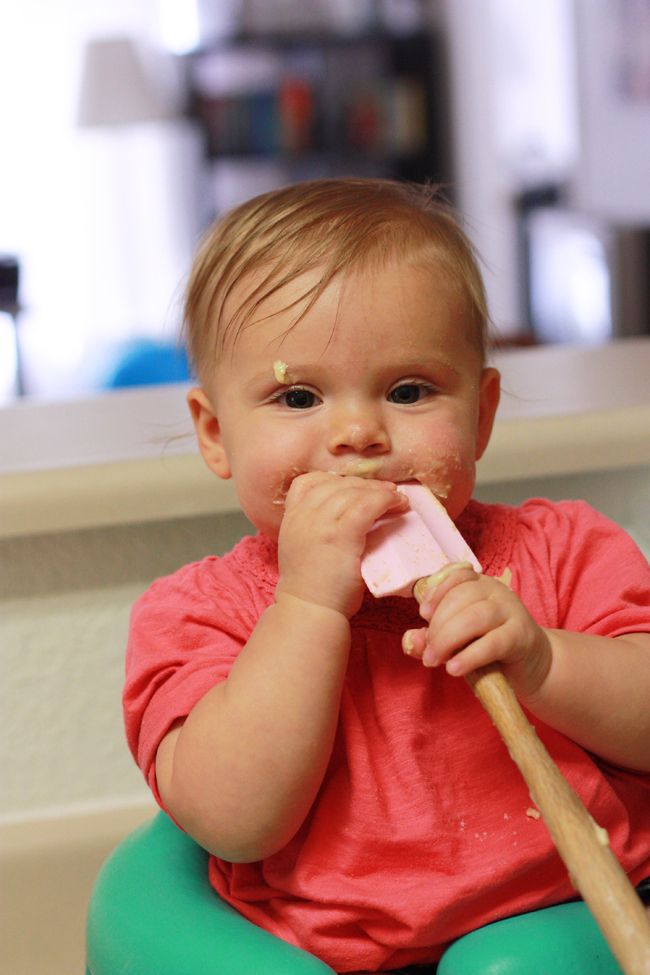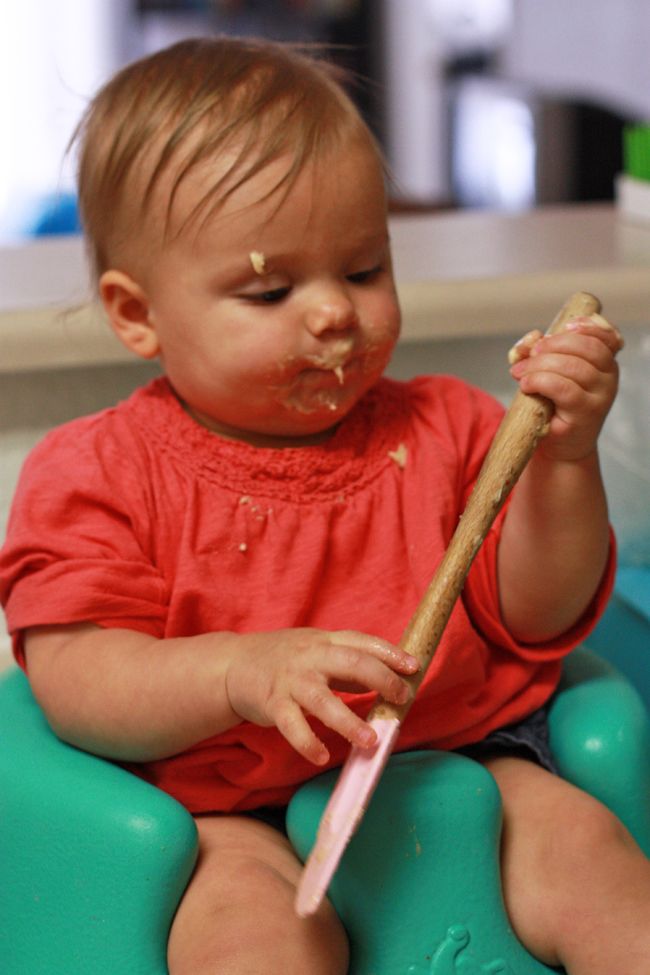 4. Sophie is so domestic. Squealing with glee when the kitchen timer goes off, seeing what's in the washer or dryer, emptying the dishwasher, helping stir whatever mama's mixing up. It can be messy, but it's OH so fun and funny.
5. Sophie's loves:
Yogurt, green beans, any kind of berries, pears, oatmeal, squash, beans, turkey, buttered toast (especially made from rosemary bread), all kinds of cheese, mandarin oranges, and anything she can swipe off mama's plate (or out of mama's hands/mouth).
Being held, watching Tangled and videos of her cousins, reading books, going outside, licking rocks before mom snatches them out of her hands, peeking out the window, smooshing her face into absolutely anything fluffy or soft.
Lest you wondered… she hates snuggling with me, being put down for any reason, diaper changes, napping, bananas (seriously?!), and peaches (SERIOUSLY!?)
Lastly, I also just wanted to say thank you to everyone who has been so supportive of me this first year of Sophie's life. We've had some unique and not-so-unique challenges this last year, and I've really appreciated how positive and supportive you've all been. I appreciate having my blog remain a safe place to talk about my family. Your kind comments mean the world to me.
Happy weekend!