6 Ways to Use Your Turkey Leftovers
6 Tasty ways to make the best of your leftover Thanksgiving turkey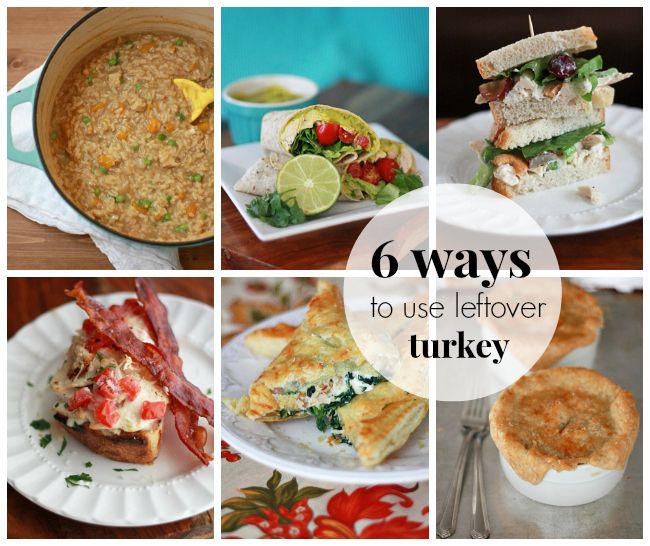 Turkey. Not my favorite part of Thanksgiving (gasp! the horror!). Truth is, on Thanksgiving, my plate is usually full of side dishes (why, hello my favorite sweet potatoes) and carbs. Carb loading is a thing, right? You know, to prepare myself for pie eating?
… no?
Huh.
Well, in the event that, like me, you've gone easy on turkey for The Big Meal and find your fridge overfloweth with turkey leftovers, here are a few great ways to use them up. These recipes were created with chicken in mind, but each of them would be tasty with turkey instead. (Note: some of these recipes are NOT dairy & gluten free)

1. Risotto. Some veggies, a little broth, and some rice. Bam. Easy. And tasty.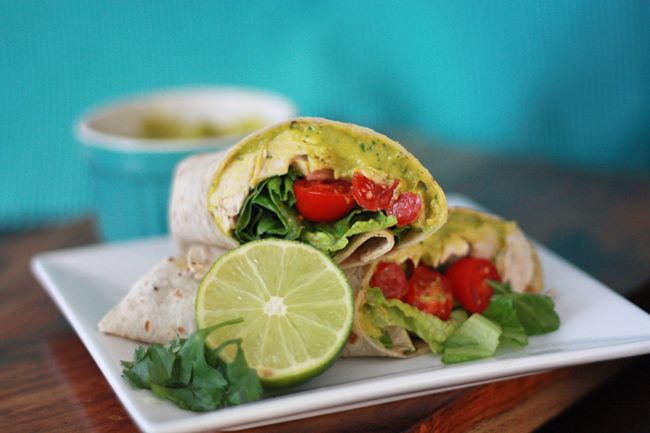 2. Mango Guacamole Wraps. Heck, any guacamole would work here. Use what you like, and enjoy not feeling like you're eating the same meal over and over again.

3. Turkey (or Chicken) Salad. This is my favorite combination. If you've used any sort of brine or herbs on your turkey, they'll only enhance the flavor here. Serve on bread, on buns, with crackers, or lettuce wraps.

4. Kentucky Hot Browns. Perhaps The Best Sandwich Ever of All Time. I'll admit, I miss this one. So much. Creamy mornay sauce, a few slices of crisp bacon… basically heaven on a plate.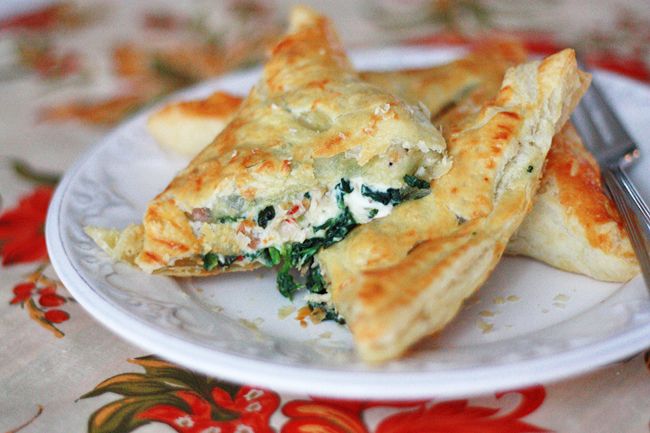 5. Florentine Puffs. These are delicious, delicate, and hearty. Bonus: they freeze like a dream. I've gotten rave reviews from both chicken and turkey versions. You'll love them.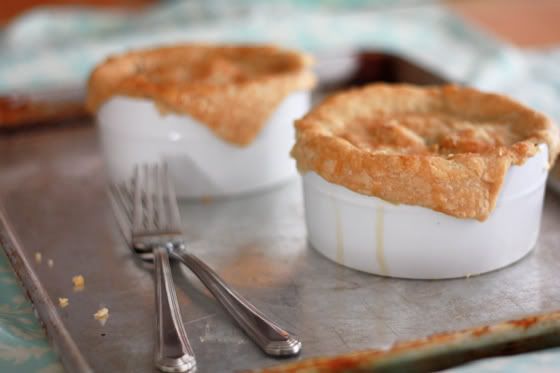 6. Pot Pie. Because nothing is cozier.
Hope these ideas help you plan a way to enjoy lots of leftovers! Enjoy your turkey!