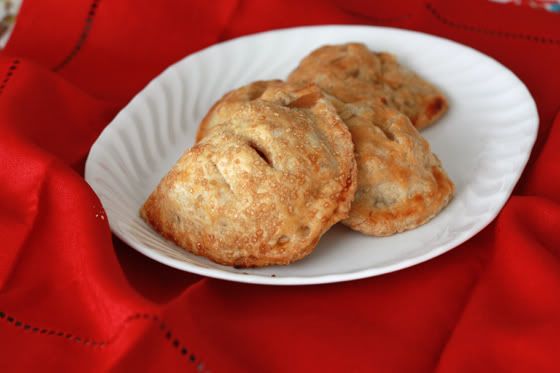 Welcome to the first day of the best season ever. What are you up to this fall? Here are a few of my musts for my favorite season…
1. Cloudy apple cider and doughnuts.
To me, there just isn't ANYTHING like apple cider–REAL apple cider–with doughnuts in the fall. I don't like apple juice at all, but for some reason, I get really nostalgic when it comes to apple cider and somehow the swooniness overtakes me and makes apple cider delicious. If you're not sure about having it plain, spice it up with some cinnamon and cloves or go decadent and add a bit of caramel. Pair it with a few doughnuts (especially if they're homemade), and, well… drool.
2. You've Got Mail.
Granted, this is probably my number one most favorite movie ever of all time, and I find reasons to watch it in each of the four seasons, but really, truly, this movie says fall to me. It begins in the most idyllic New York City fall ever–colors changing, outdoor children's festivals… "Don't you love New York in the fall? It makes me want to buy school supplies. I'd send you a bouquet of newly-sharpened pencils, if I knew your name and address…"
Oh! Be still my heart! The swoon-factor just almost kills me. Can I get an amen?
3. Soup.
I've gotten an embarrassingly early start on soup season this year. I mean three soups before fall had even officially begun? Really? I almost feel the need to apologize, but the soup has tasted so good, I don't think I need to. If you need some inspiration, head on over to the soup section of the blog. And while you're at it, feel free to check out these great crescent rolls to go with your soup.
4. Pumpkin anything and everything.
I l-o-v-e pumpkin things. And they really just don't have the same effect in July as they do in October and November. There's just something about the smell of pumpkin treats baking in the oven that sends me over the edge in a wonderful way. I've actually been slow about posting recipes on the blog lately because I've been spending my kitchen time cooking and baking up pumpkin things that I'll be featuring during "Pumpkin Week" at the beginning of November. It'll be worth your time (hopefully). I know it's already been worth mine.
5. Fun autumn projects.
Carving or painting pumpkins is the obvious first choice here. I love it. There are roughly 6 bajillion ideas on the internet if you need inspiration. Other fun ideas are making fun halloween decorations or these owl cupcakes.
6. Looking at the fall colors.
Whether this is a walk around your neighborhood, a drive out of town, or vicarious dreaming (as we'll be doing here), spending time in the crisp, cool, fall air and looking at the colors in their peak is a little piece of heaven.
7. Pies, tarts, and crisps.
Heaven help me. I'm a pie person. I'd choose pies or crisps over cake almost any day of the week (with a few vehement exceptions). I have a goal to make a pumpkin pie from an actual pumpkin this year. I can't wait. For easier ideas, check out my pie section. There are lots of good choices–apple crumble, cherry almond, fall fruit (apple, pear & cranberry), and PECAN. Oh, dolly, I almost forgot about pecan… sigh. You can even take a favorite pie recipe and make hand pies, as I did yesterday (pictured up top).
Whelp, that about wraps up my odd-numbered list of fall musts.
What's on your agenda this fall?