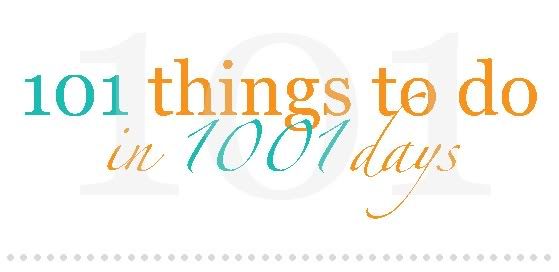 It's time for another 101 Things to Do in 1001 Days update!
#9: Take the GMAT (Michael)
Hail the conquering hero! Michael took the GMAT on Friday and came home delighted with his score. He studied hard for months and took lots of practice tests. We were so thrilled that he did as well as he did. Michael has hopes of starting an MBA program Fall 2013, so we're a ways away from any big life changes, but we're glad to have this piece of the puzzle so nicely in place. Congratulations to Michael!
#28: Have family prayer and scripture study EVERY DAY for 1 month
We pray regularly together as a family (always before meals and in the mornings and evenings), and we try to read a few verses of scripture each day together (that's about as much as Sophie has the attention for at this age). We're usually pretty good about this, but it seems there's always 1 or 2 days a month that we forget or something comes up or Sophie is a basket case. However, this month we met our goal and made this a priority every single day!
#31: Index 1,000 names on Family Search Indexing
If you've never heard of Family Search, it's a genealogy program that allows people all over the world to look up their family history and research their family names. It's completely run by volunteers, and it's just a really neat program. Indexing is basically making a typed record of a scanned document. In this case, I went through records from the 1940 United States Census. I don't do much family history work myself, but I know lots of people who have found ancestors this way, or who were able to follow their family tree that way. So fun!
#61: Eat Meatless for a Month
Never fear meat-lovers: Michael and I aren't trying to become vegetarians. We wanted to try this challenge to 1) see how we felt eating this way, 2) challenge me to try new recipes, and 3) save money (meat is expensive!). We felt great eating so much produce, but I think we'll be returning to eating meat a few times a week. We seem to feel better that way. I definitely found some great new recipes and revisited a few old favorites. And lastly, we typically buy the best-quality meat we can (organic chicken, nitrate/preservative-free bacon or sausages, and grass-fed beef where possible), so we definitely saved money by not buying meat. I feel like this was a success! On to the next challenge!
#89: Cut Michael's hair
This was SO scary, but I did it! Michael has wanted me to cut his hair for him since we got married. I've been a big chicken and was too afraid of messing it up and him having to shave his head while it grew back to try. This year, for his birthday, I gave Michael the gift of "homemade" haircuts. Having never done it ever before in my life, we were pleasantly surprised with the results. He didn't even have to shave his head afterward! I feel confident that over the next few haircuts I'll learn even more and get faster and faster. Bonus: no more paying for haircuts! Woot!
Goals Remaining: 40
Days Remaining: 393