Several weeks ago, I had the chance to meet the sweetest lady who reads my blog. She's the mother of a friend from church, and she was in town visiting. After our church meetings were over, she came over and introduced herself. She was just as nice in person as she has been on my blog, and I really, truly, honestly felt like I was meeting someone I'd been friends with for a very long time indeed. My first impulse was to give her a big hug as though we hadn't seen each other in ages, but I remembered that we hadn't met before in the nick of time and kept my hugs to myself.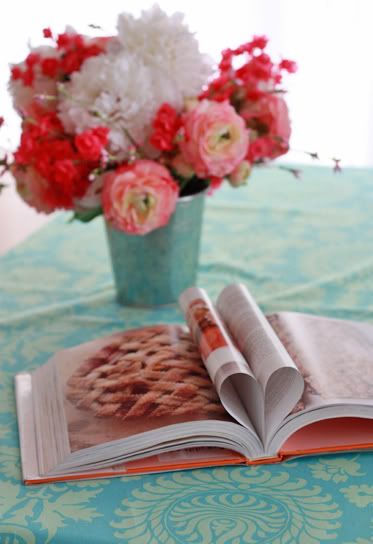 I was astonished at what nice things she had to say. I often feel like my blog is just a random collection of thoughts and babblings, that I don't make sense much of the time, and that I get repetitive when I get over-enthusiastic about foods or ideas (which is often). She didn't make me feel silly at all! She said one of the nicest things I've ever heard ever, when she told me she thinks I have a happy heart.
(p.s. Janet, you really made my day, and I've thought of your sweet words over and over for the last many weeks. Thank you so much for introducing yourself!)
I'll really never forget such a nice compliment, even though I'm not thinking I've quite earned it yet.
Dear reader, I want very much to have a happy heart. It's something I think of often, and something I hope to be able to pass along to my babies. I don't usually see myself as someone who consistently finds silver linings or magic in the ordinary, but that's exactly what I want to "grow up" to be like.
On the road to learning to have a happy heart, one thing I've found helpful the last several years is to find the romance in things, which sounds ridiculous, but has actually really made a difference for me. When I throw the word "swoon" or "swooning" around, that's exactly what I'm doing. I've also tried to eliminate books, movies, music, and t.v. shows that don't give me a boost. I just feel better when I avoid them. Another, which also sounds funny to write about, is taking pictures of things. True, most of the pictures I take are of food, but it helps me appreciate the love and effort that making something delightful to eat takes and helps me feel a real sense of accomplishment. Another is getting in the habit of making my bed every day, even if it's the only "cleaning" I do around my apartment. It's such a joy to see my happy bed made up.
So, my question to you is, how do YOU help yourself to have a happy heart day-to-day?