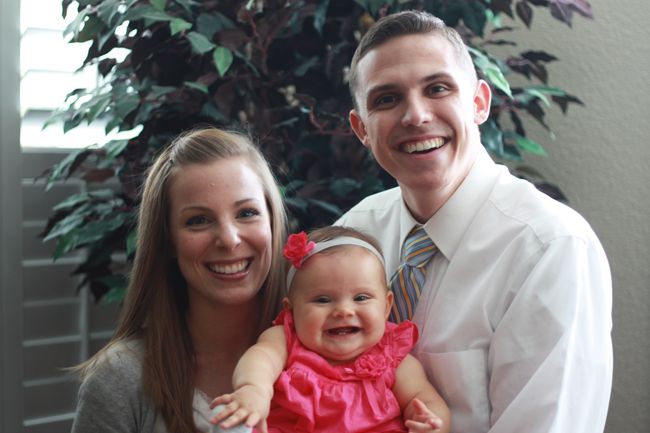 I'm tardy to posting about our Thanksgiving. We had a FABULOUS time with my parents, my mom's parents, and my sister Elisabeth with her husband Tyler, son Luke, and new baby Sadie. We spent about a week there and had a wonderful time talking, laughing, shopping, playing games, watching movies, and more. Michael and I even got to sneak away for a lunch date one day. It was glorious! I had over 600 photos to go through (and I'm still not done), but I thought I should put a few thoughts down before they escape.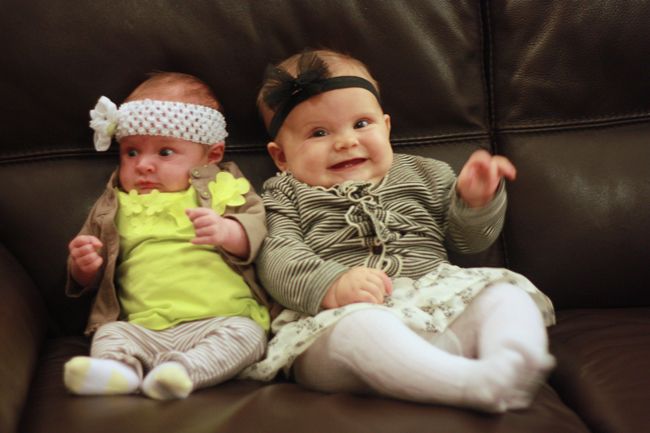 Seeing Sophie next to Sadie really opened my eyes to just how far we've come in six months. In a few years, 6 months will not make a touch of difference. No one will be able to tell which girl is older and which is younger. It just blows my mind how very much of a difference 6 months can make at this age. In 6 months, Sophie has learned to sit upright, eat solid food, sleep through the night (most of the time), roll over in both directions, use a pincer grasp, and say "da." In the next six months, she'll be crawling, pulling herself up, getting closer to walking, making other new sounds, giving up nursing, and so much more.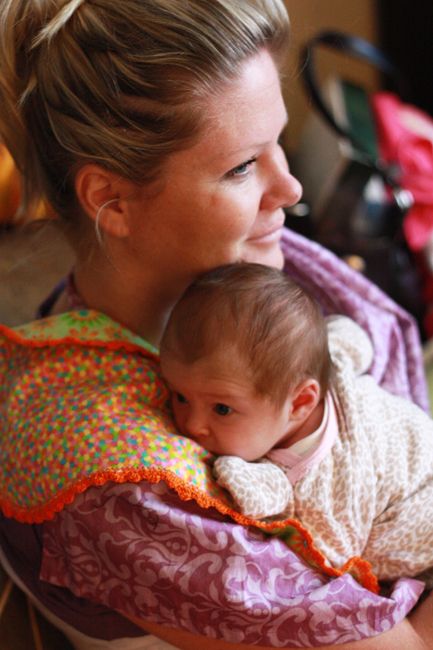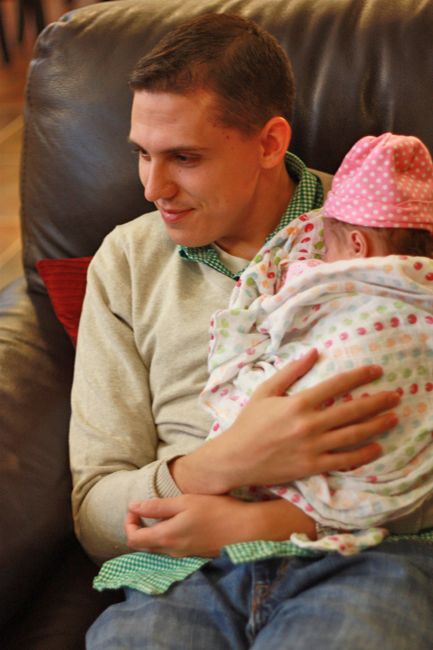 Sadie is beautiful! I am in love with her. It was so fun to get to see her, especially since I didn't think I'd have the chance until she was about 3 months old. I followed her around with the camera quite a lot, though I loved snuggling her so much I didn't snap as many pictures as I would have liked.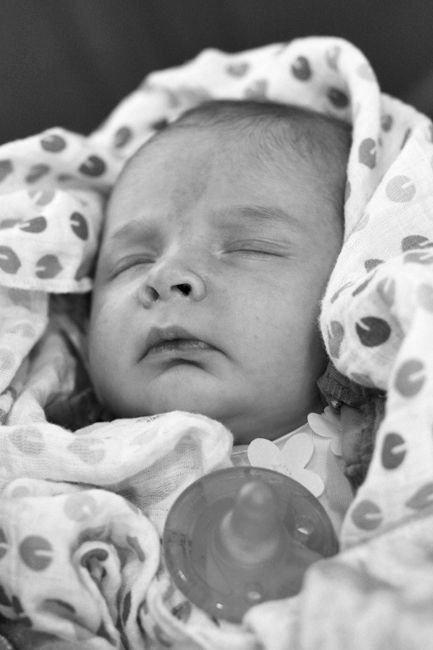 It was fun to see how much she and Luke look like siblings. Sadie is on the left, and Luke is on the right. Do you see a resemblance?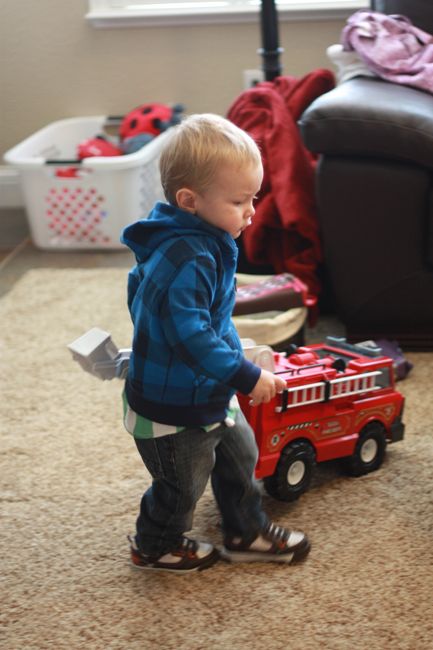 Luke was so fun to watch running all over the place. He has one of the most pleasant dispositions I've ever seen. He loved running around with all the cars and trucks my parents had. He also helped push Sophie when we went on walks. Adorable.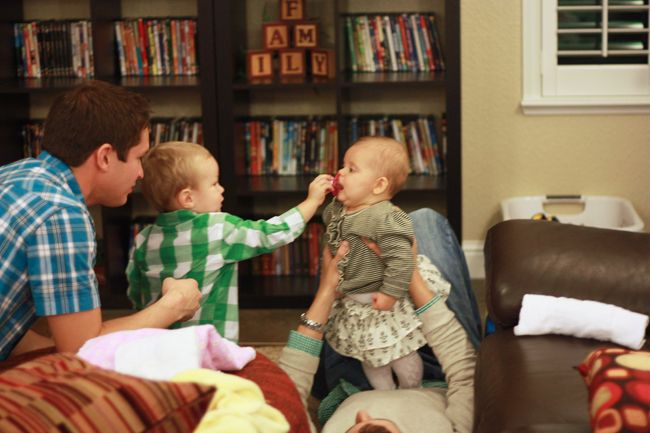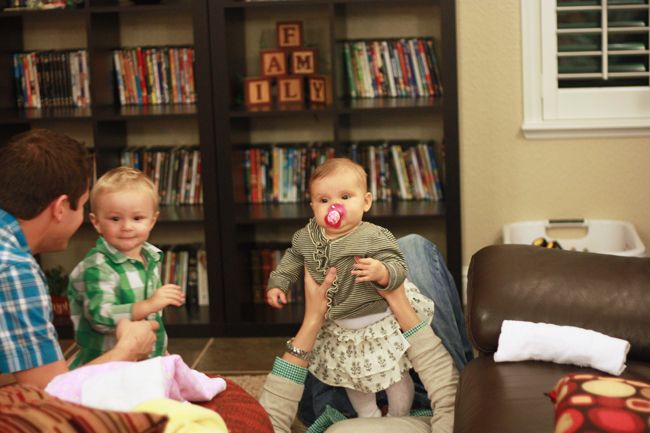 He was SO sweet with Sophie. He liked pulling her binkie out and putting it back in. She LOVED it.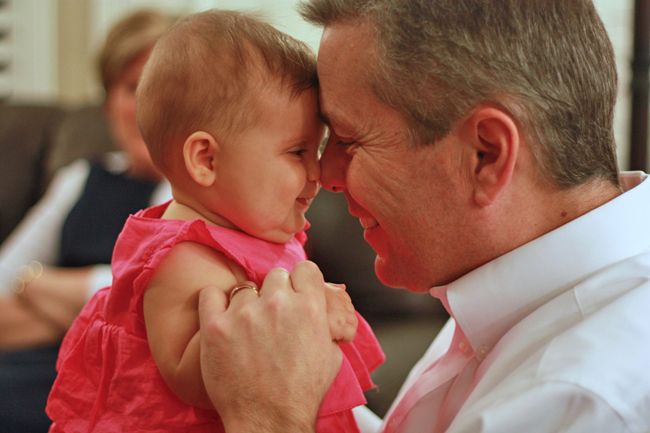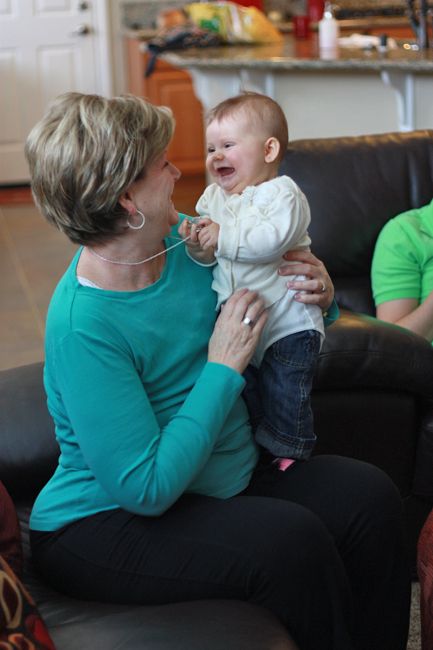 I could not get enough of watching Sophie with my parents. It's hard for us not to live by either set of our parents, so it made my heart sing to watch my dad making Sophie smile or my mom enjoying watching Sophie as she played with her necklaces.  It makes us even more excited for Sophie to get to spend some time with Michael's parents soon. We can't wait!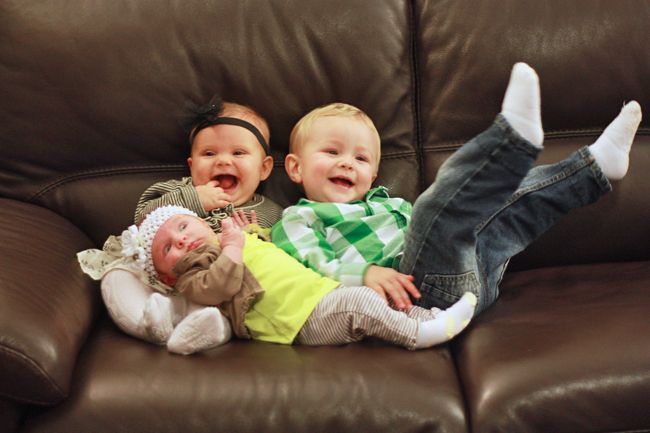 Luke, Sadie (Elisabeth, Tyler, Mom, Dad, Gramma & Grampa), we miss you already and can't wait to see you again!