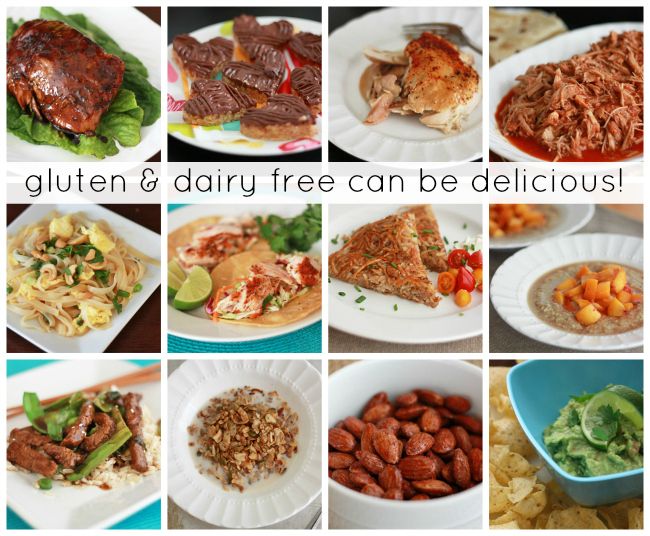 If you're still reading after seeing the title of the post, can I just give you a virtual high five and a big hug? Thanks so much. Our big news is that our family is now gluten and dairy free.
I think some of you are probably let down by the news. For everyone else, and everyone who finds us because of this new change, thank you and we're happy you're here!
Our developmental pediatrician (at an incredibly well-respected practice) was the first to suggest it to us, though I'd done a bit of research on it myself. As a relatively new tactic for treating autism, ADHD, and other developmental and behavioral disorders and delays, going gluten and casein/dairy free has a lot of anectodal success, and a few studies to support it. Many more studies are still in the works. I'm not going to get into the politics and controversy surrounding making dietary changes to assist in treating autism. The research is varied and still emerging, so not all specialists recommend it. Still, working in tandem with our developmental pediatrician, our family practice pediatrician, and the aid of lots of books, research, and recipes, we've been trying it as a family to see if it would help us.
And the first week, Sophie doubled her eye contact.
We don't think it's a miracle cure or the right solution for everyone. We've got lots of intense therapy sessions and practice and work ahead of us, but we do think that it's the right choice for our family right now. And, yes, Michael and I have decided to do it with Sophie. We want to avoid cross-contamination in our home and want to be united and supportive as a family.
Does the thought of not buying Greek yogurt and *gulp* cheese, and never eating browned butter again make my heart a little sad? Without a doubt. Will I miss my favorite crackers, and crackly crunchy crusted artisan breads, and warm batches of homemade cookies? Yes.
But for every one of the nights that Michael and I have laid in bed holding hands, staring up at the ceiling through the darkness whispering sadly about the things we'll miss ("pizza…. doughnuts on a Saturday morning… taking the kids for ice cream cones"), the other person is there to squeeze hands and whisper back "eye contact…new words…seeing Sophie happy."
And it's enough. It's more than enough.
So our journey begins. Spoiler alert: we're already over a month into this new way of eating, and we have lots of delicious recipes to share! And, lest you think that gluten and dairy-free eating has to be dull and flavorless, take a look at the recipe collage at the top. EVERY ONE of those recipes can be eaten gluten and dairy free. And that's just a small sampling!
I'm (slowly) updating our recipe index to indicate which of our recipes are or can be gluten and dairy free. Michael and I are still newbies to this change, so if you have better resources or suggestions for us, feel free to email us (onelovelylife @ gmail .com) or leave a comment.
THANK YOU for your support and happy Memorial Day!
p.s. The recipes at top (from left to right): Brown Sugar & Balsamic Glazed Pork Roast, Oh Henry Bars, Crock Pot Rotisserie-Style Chicken, Sweet & Spicy Pork, Pad Thai, Mahi-Mahi Fish Tacos with Citrus Slaw, Spicy Potato Pancakes, Peach Oatmeal, Beef & Snow Peas, Warm Spiced Granola, Maple Cinnamon Almonds, Guacamole