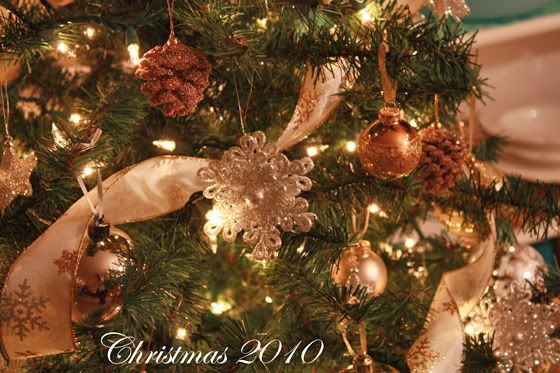 I sort of hate to write a post about giving gifts. It seems…I don't know. Lame? Still, it's been on my mind, and one of the reasons a person keeps a blog is to have a place to write about what's on her mind, right?
Uh…right.
That said, I really WILL get back to posting recipes soon. I have some good ones coming–my favorite syrup, a revised recipe for gingerbread waffles, and Christmas treats galore.
Anyway.
This Christmas is different from any Michael and I will have for a very long time. If everything goes as planned (fingers, toes, eyes, arms, legs, and heart crossed), we will be celebrating next Christmas (and many thereafter) with babygirl and our other children. So, I suppose we could be treating this Christmas as a "last hurrah" of sorts. Still, we have been incredibly blessed and have very few things on our immediate wants or needs lists. So, last hurrah it isn't.
Instead, we've kept to a handy Christmas budget and have employed the adage "Something you want, something you need, something to wear, something to read."
I LOVE this philosophy. I find that if I just sit down and try to make a flat list of any ideas I have for Michael (or anybody, for that matter), I often feel stumped. Somehow, using the categories allows me to branch out a bit more in my brainstorming. I'm able to think "okay, what books would Michael want this year?" or "which of his clothes or shoes has he worn through? What shape are his ties in?"
This Christmas, we chose a dollar-amount budget for each other, and we can spend it any way we want so long as we stick to the philosophy. I, for instance, got Michael more than one something to read, and was able to get more than one something he needed. The philosophy could be taken exactly literally, though, for an even simpler Christmas. Everyone gets four gifts to open. Period.
I have a few people on my gift list this year that I feel completely stumped about. When I feel completely stumped, I usually turn to homemade ideas. That way, I'm giving them something they haven't or won't buy for themselves. This can be treats or mixes for things–as part of a Christmas package, I sent my sister in Boston a homemade muffin mix for pumpkin muffins. You can make handmade cards, a photo album, a dvd of home videos (great for grandparents), or even a little booklet of memories written down.
When those things don't cut it, I try to think of experiences I can give rather than things–pedicures, movie tickets, restaurant gift cards, etc. Michael and I recently discovered an AMAZING fine foods market near us. As part of our Christmas gifts for each other, we're choosing high-quality foods or hard-to-find ingredients that we wouldn't normally purchase. Then later, we're having a fun date night where we make a fancy dinner together using some of these things.
What are your ideas or gift-giving philosophies this holiday season, dear reader? Have any great ideas for hard-to-buy-for friends or loved ones?