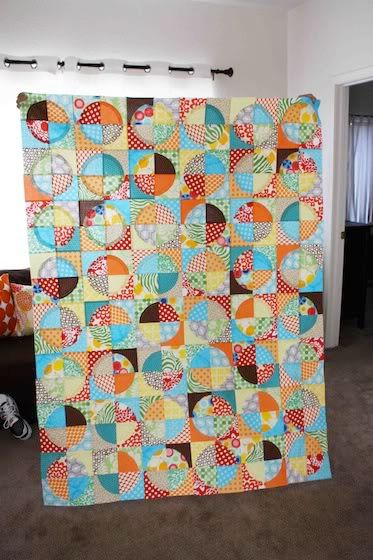 This week while waiting around for the dryer repairman to come for a visit (I was told he'd be here between 8-5 sometime between Tuesday and Thursday), I sewed a quilt top.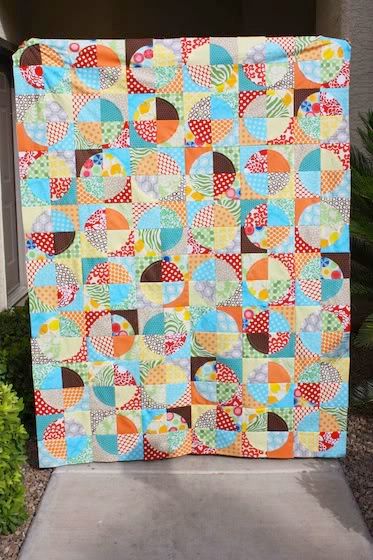 I followed this tutorial from Cluck Cluck Sew (the girl is a genius!). The only modification I made was that I made my big squares 10″ and my circle squares 8″ (Makes sense when you read the tutorial).
I think I'm going to add a striped border around the outside and then do the binding in either dark brown or the deep red polka-dot fabric. Not sure yet. We'll see. But I wanted to show my progress. It's looking fun!
Michael was a champ to hold the blanket up for an eternity while I snapped pictures inside and out. The lighting wasn't fantastic, but ah well. You don't mind, right?