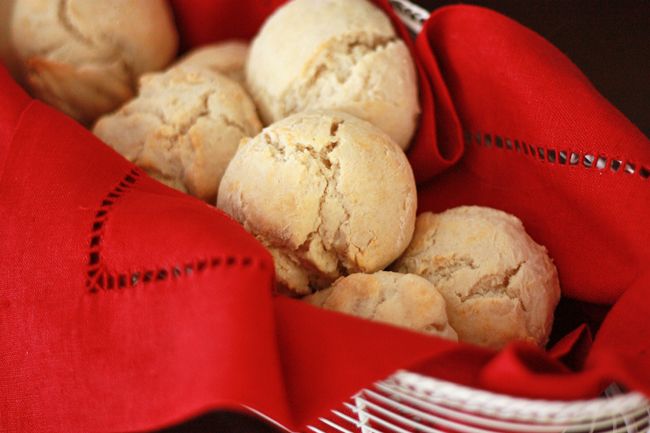 On certain special mornings as a little girl, I would find my dad in the kitchen making biscuits. I loved watching him make biscuits, primarily because he didn't use a recipe. He knew it by heart–shortening, flour, baking powder, sugar, salt. My favorite part was watching him put the eggs into a salad dressing shaker. I loved watching him shake them up, then pour them into the dough. After all the biscuits were cut, he'd set aside the leftover dough for my sisters and me to split into precisely equal parts to eat while the biscuits baked. It was delicious.
I don't dare try to make my dad's biscuits. They're special and untouchable. So instead, here's my next favorite kind.
Cream biscuits are really, really easy. They have a lots of the same flavor of my dad's and are anything but fussy. No butter, no shortening. Instead, these use, well, cream. I haven't tried them yet with half-and-half or whole milk to see if the recipe can handle it, but the cream turned out delicious biscuits.
I loved that this recipe makes 8-10 biscuits–perfect to go with chili or to serve with a bit of jam and hot cocoa.
They aren't my dad's, but they sure are good.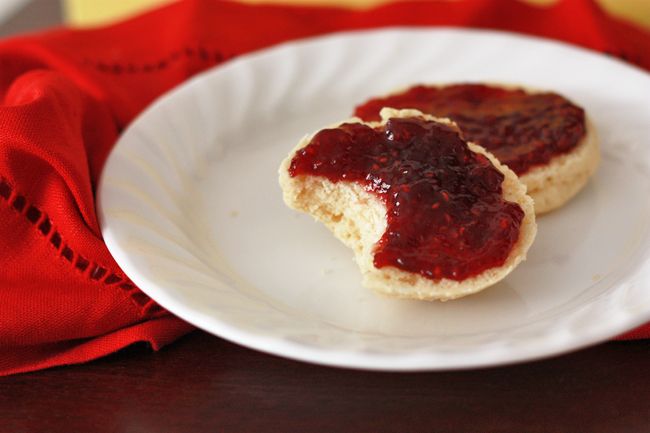 Print
2

c flour

2tsp

sugar

2tsp

baking powder

1/2tsp

salt

1 1/4

c cream
---
Instructions
In a medium bowl, whisk together flour, sugar, baking powder, and salt. Stir in cream until everything comes together into a dough.
Turn out onto floured counter and pat dough out into 3/4″ thickness and use a 2 1/2″ biscuit cutter (a jar or cup is also fine) and cut biscuits. Pat together remaining dough to form as many biscuits as possible.
Bake at 425 degrees 12-15 minutes or until golden.
Adapted from Cooking Like a Champion