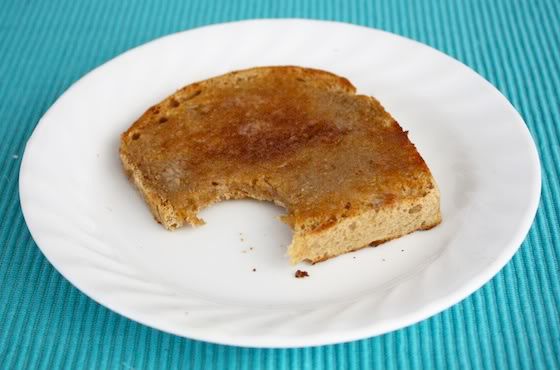 The only downside of our Disneyland trip was that I caught a major, major cold.
To the max.
It was a significant problem–other than my lungs, every conceivable place to feel congestion and/or pressure was taking full advantage of the opportunity. My head swelled dramatically, my ears were plugged, my throat sounded like sandpaper rubbing against dry crackly heels, my eyeballs were practically leaping out of my skull, and I'd rather not discuss my nose.
I couldn't remember when I'd been this sick in my marriage, other than during/after my miscarriage (which was an entirely different kind of sick).
Despite all the plugging up and leaking going on in my person, the most shocking and frustrating symptom was a complete and total loss of appetite.
I never lose my appetite.
Sure it was a sign of the Apocalypse, I tried to do everything I could while lying prostrate on the couch to bring it back. I read cookbooks, I watched movies that feature cooking, I made lists of foods to try or cook or taste.
Nothing.
It has been a week since my cold began and I'm finally getting my groove back. And you want to know what I've been craving? What sounds better than anything else on earth?
Butter.
Or rather, anything with butter on or in it. Fish sauteed in butter. Mushrooms sauteed in lots of butter. Toast (with homemade bread) smothered in indecent amounts of butter. Corn on the cob smothered in embarrassing amounts of butter. Popcorn drenched in humiliating, mortifying, unseemly amounts of butter.
Luckily, I've been able to keep it under control with just toast, but man alive. I'm going to be making something with butter in it just as soon as I make it back into the kitchen.
Just you wait.
Up to my eyeballs in tissues and fat cravings,
Emily