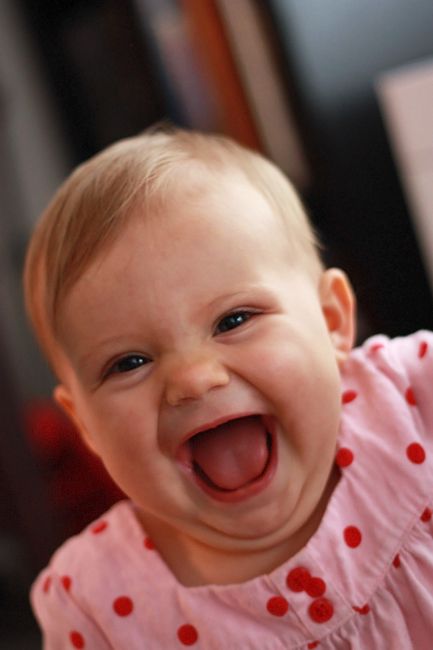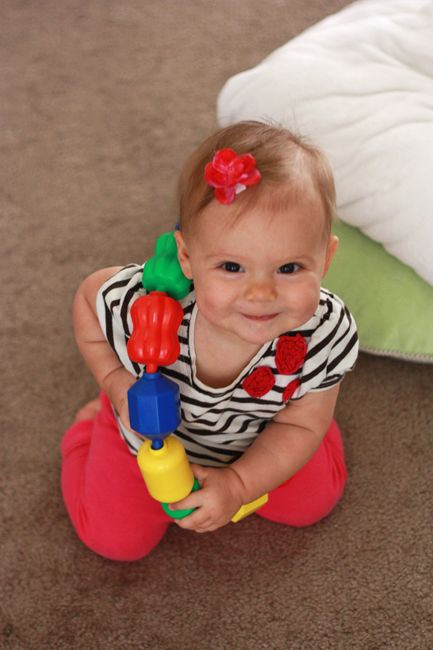 Happy Friday! What's new with you this week? Here's some of the latest with us…
1. "mmmm!"
Sophie has started saying "mmm" when she takes a bite of something or mushes her face into something soft. It's completely and totally adorable. I die.
She's not saying anything, really, but Sophie has started raising her hands in the air and saying "duh" after meals, signaling she's done and ready to get down. I haven't been teaching her to sign, but it's adorable to see that she's been doing her own little signs and starting to attempt to communicate.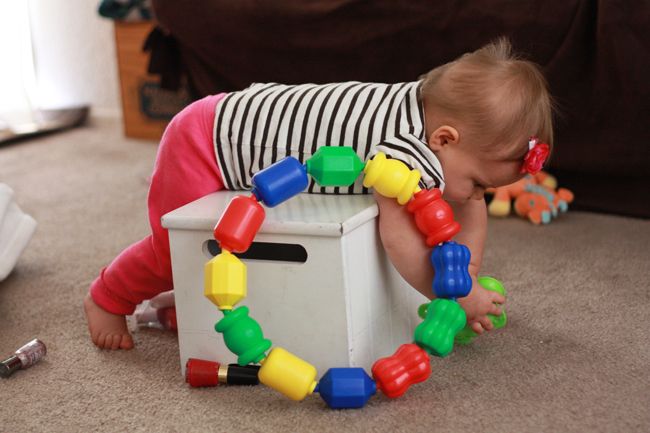 3. She's also gotten pretty helpful lately. She points to the buckles on her carseat and high chair when it's time to un-do them, and leans forward for me to put on or take off her bib at mealtimes. She'll put out her arm when it's time to put on a jacket or shirt, and lifts her foot up when we're putting on shoes. Now if she could just hold still during diaper changes, we'd be good to go!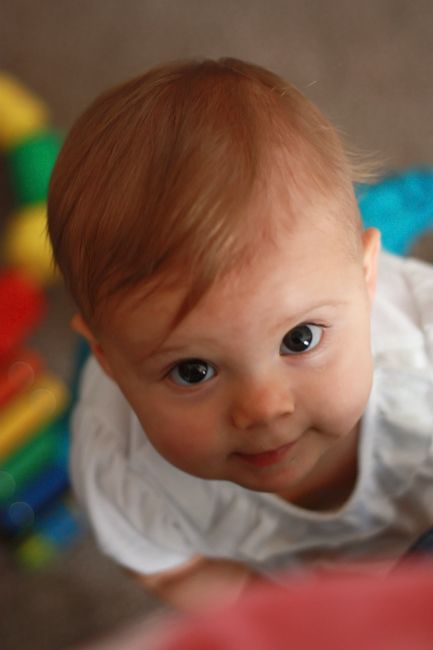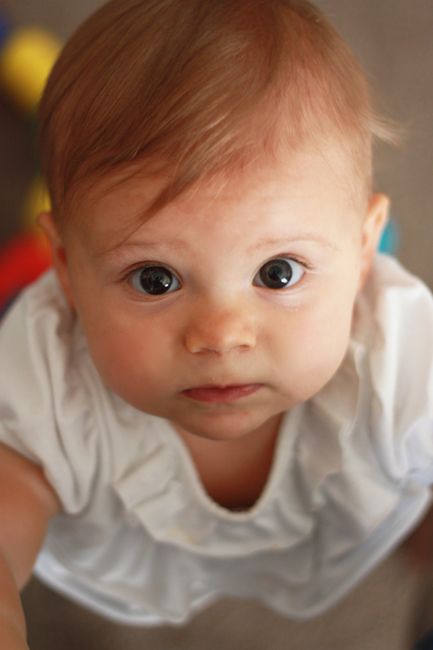 4.This has been my view most days for the last few months. Even though she's getting really helpful with a lot of things, Sophie's mostly wanted to be attached to me. It's funny–as much as she wants to be held and schlepped everywhere, and as much as Sophie LOVES to snuggle soft things, she DOES NOT snuggle me. Ever. EVER. She wants to be held, but she'll stiff-arm me like nobody's business if I try to cuddle her. Maybe I need to start wearing fluffy outfits?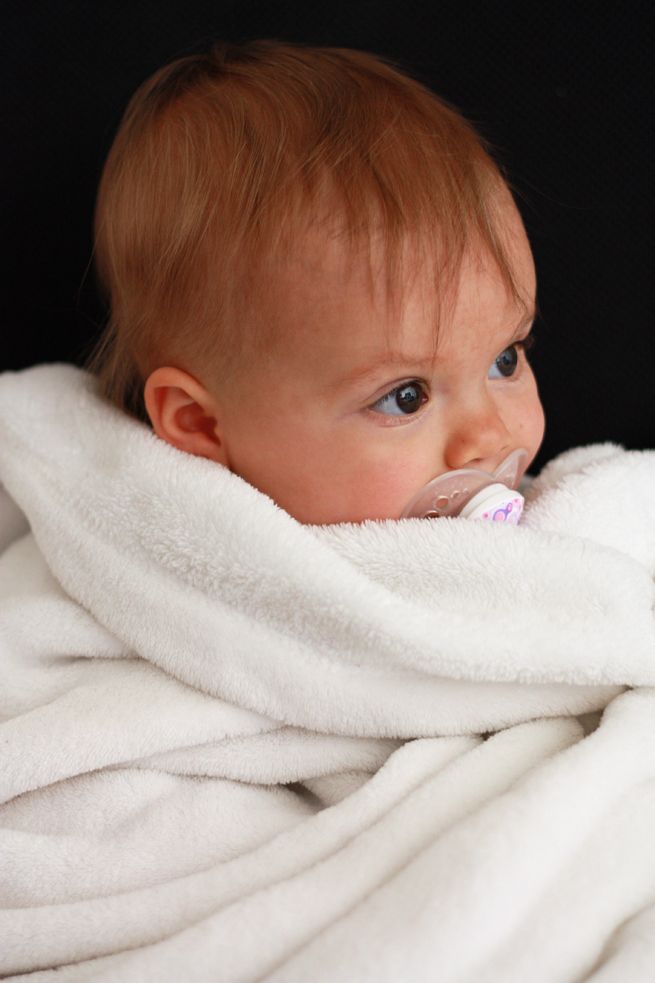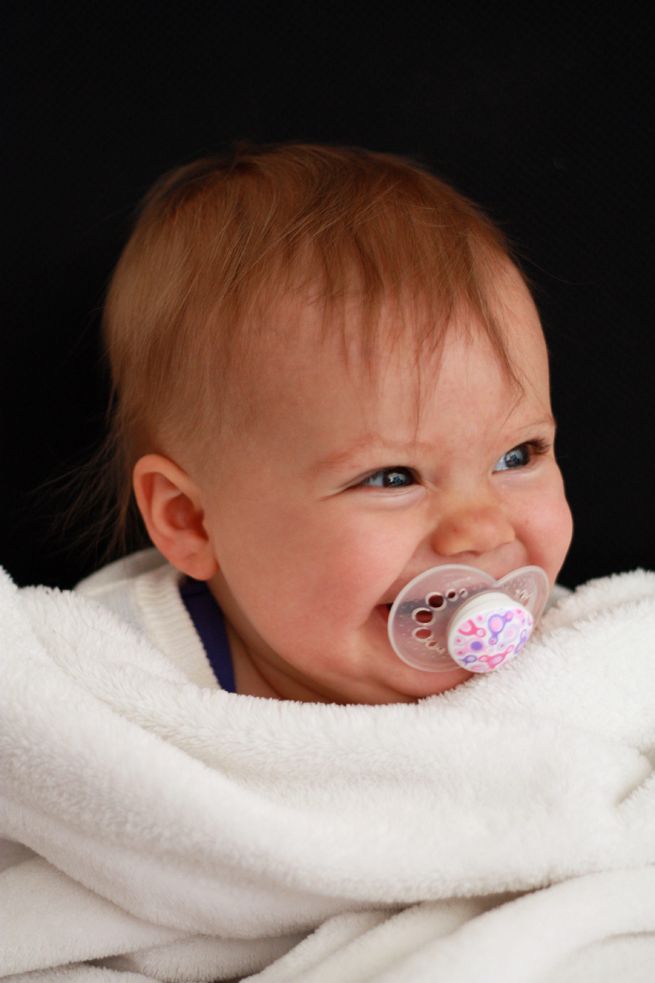 5. You guys, I get to go to the movies tonight! Michael and I get to see Hunger Games. It's the first movie in the theater I'll have seen since before Sophie was born. I can't wait to watch previews, lift up the armrest to hold hands with Michael, and eat overpriced candies. Oh, yeah, and there's the whole I'M SEEING HUNGER GAMES thing, which I've been dying to do since I read the book (back when there was only one book in the series/before all the hype/before they even planned to make a movie out of it). I can't wait!
That's it for us this week. Happy weekend!