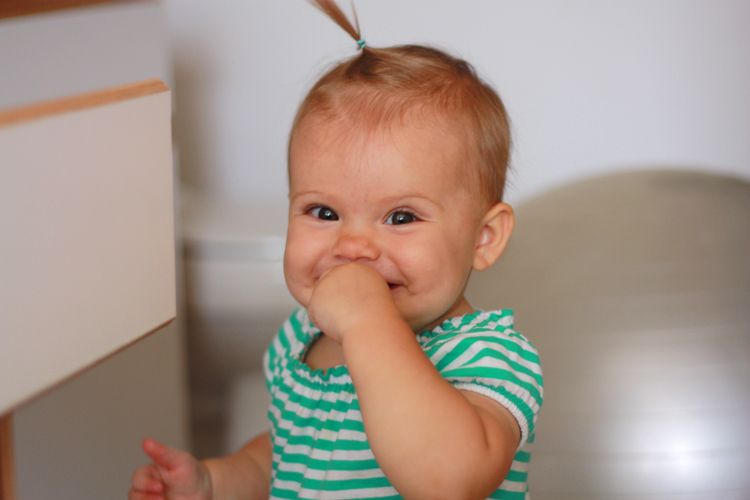 1. Happy Mother's Day Weekend! What are you up to this weekend? I get to be part of a family conference call with my brother (a missionary in the Philippines)! I can't wait! I haven't talked to him since Christmas, and won't talk to him again until this Christmas, so I'll be cherishing every moment.
In addition, I'm making girl food for dinner. Michael is just about the best possible sport when it comes to trying new recipes and eating meatless meals here and there, but I try not to make him eat food that is too girly. That's being temporarily suspended this weekend. We're having cheesy artichoke bread and a salad loaded with fruit and a strawberry poppy seed dressing. Drool.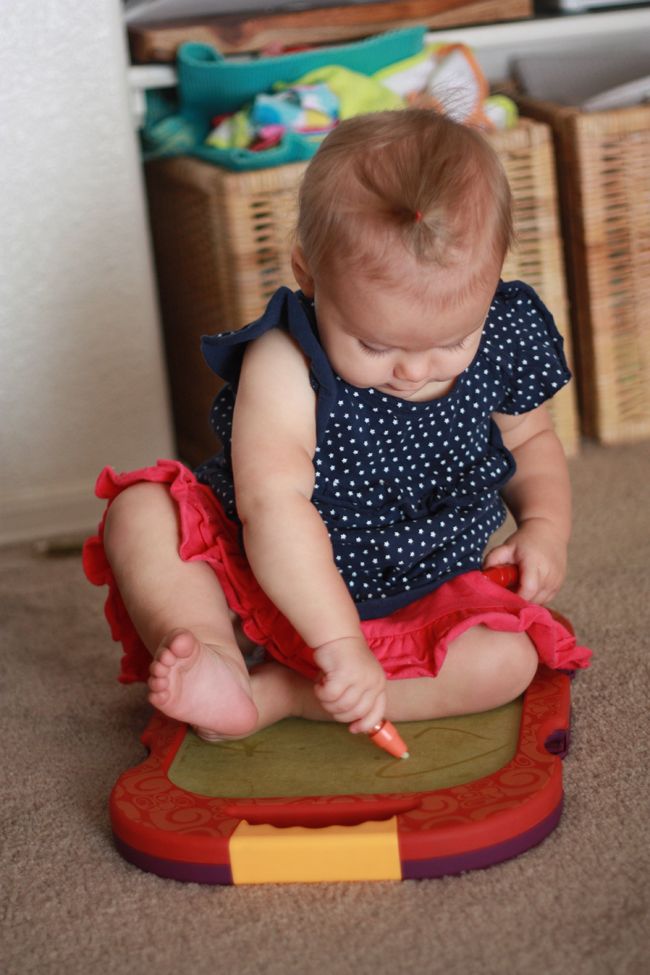 2. Guess what's the best toy ever? This baby. It's a water-doodle toy. There are 4 "pens" you fill with water and you can draw on the surface (it's double-sided). It air-dries to make room for more pictures and wipes off really easily (someone may or may not have let go of some milk-laden drool… hint: it wasn't me). We LOVE it.  Sophie's really been smitten with it. And she's getting really good at scribbling, too!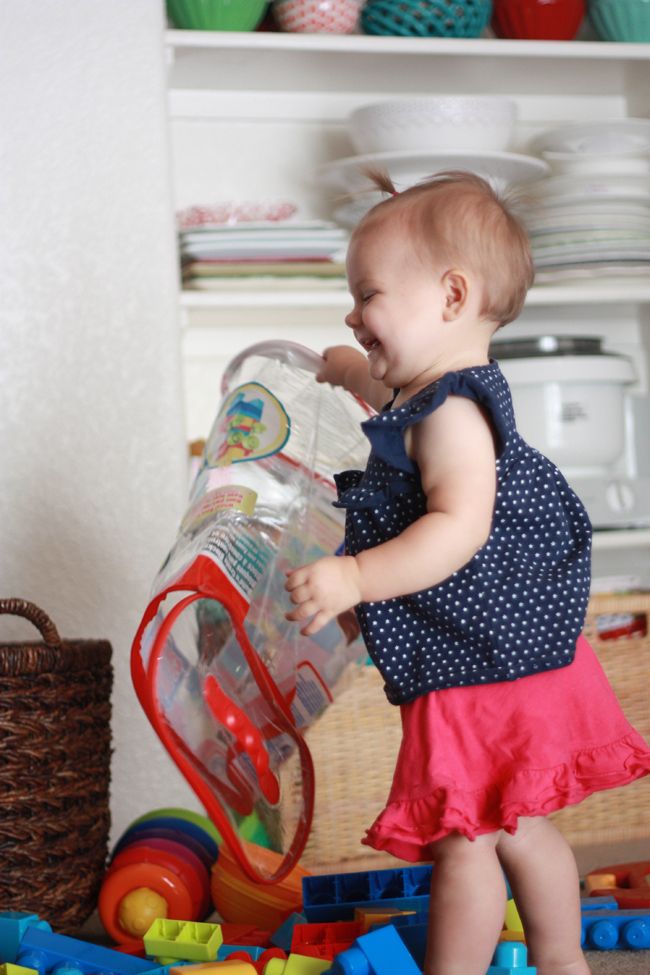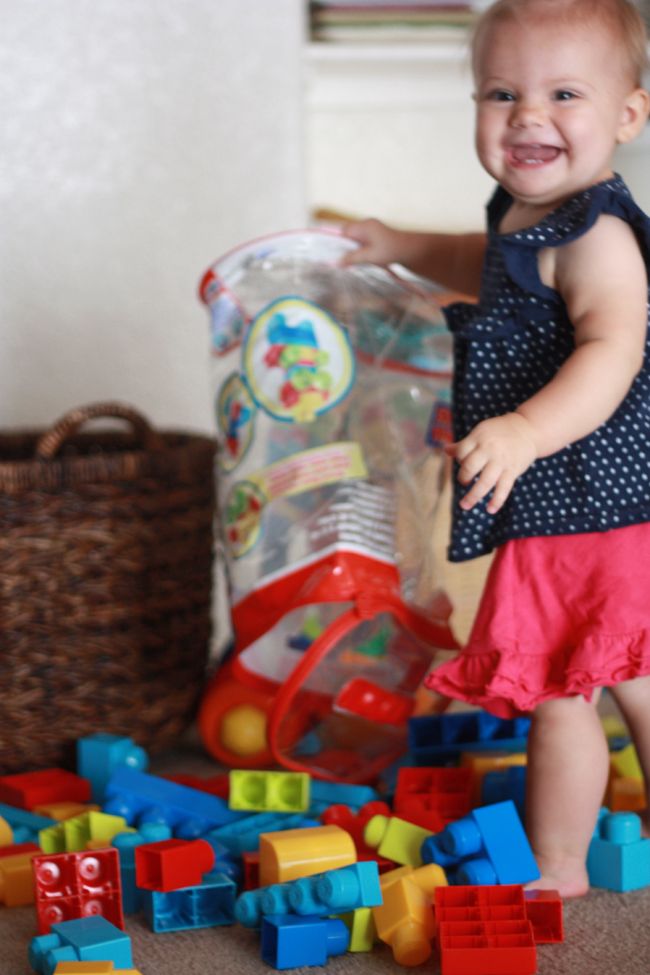 3. It's been a second week of Sophie sleeping till 6 more days than not. It's incredible the difference this sleep has made on her disposition. She's been incredibly pleasant and we've had so much more fun during the day. I'm hoping the other shoe doesn't drop soon–this is too fantastic!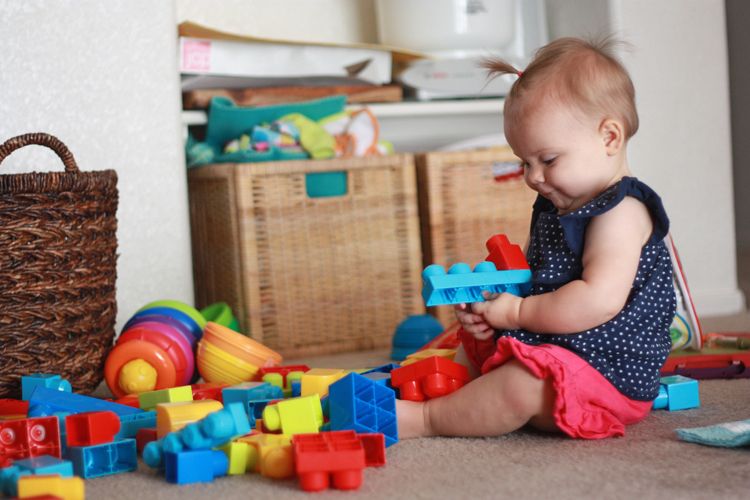 4. Toddlers are a crack-up when it comes to food. In the last month, Sophie has switched from eating mostly vegetables to eating mostly fruits. All her previous favorite vegetables are totally out and fruits are totally in. Since this isn't the first total switch she's made, I expect another one soon.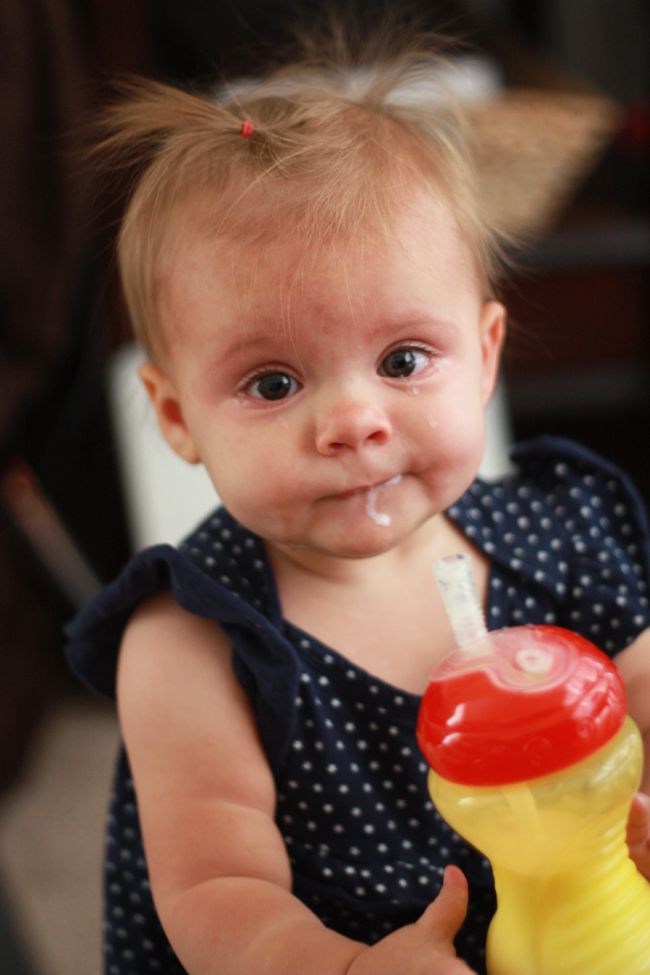 5. It's not just food that's different. The mood swings are swingier too. Her highs are higher, her lows are lower, and the switches happen more often. Thankfully, most of the time, it's SO funny (i.e. she goes from glee to insta-rage because she can't fit a board book into a 2″ hole or she goes from complete devastation to happy-happy-joy-joy when a song she likes comes on). I know it's just going to get more intense over the next year or so, but it's (mostly) funny for now. I love this funny, spunky girl (mood swings and all). I'm so blessed to have her!
I hope you find a great way to celebrate Mother's Day this weekend. I have a Mother's Day post in the works, so I'll end it here, but HAPPY WEEKEND!