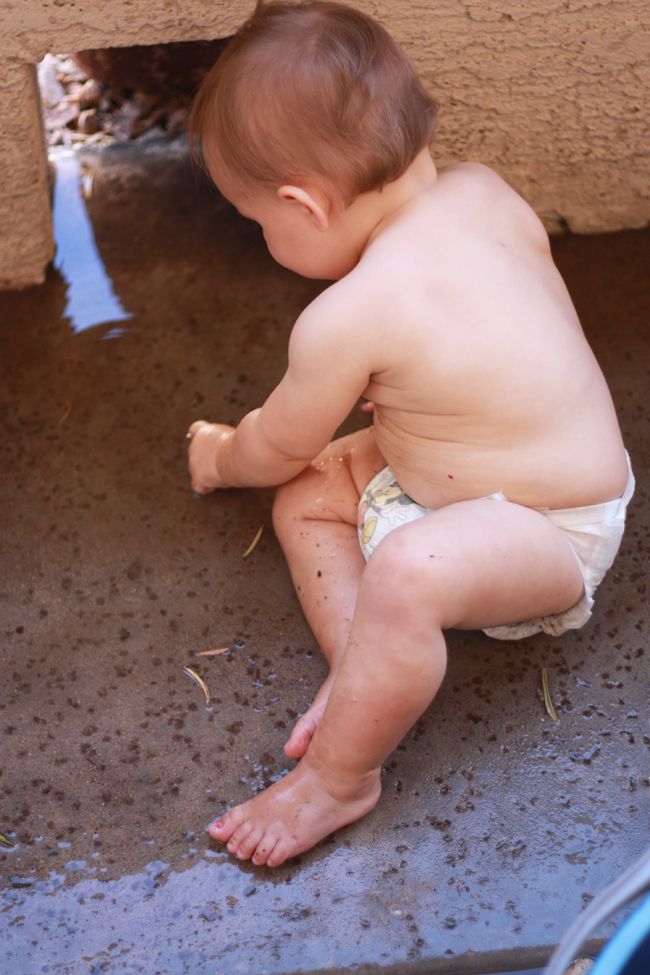 1. Thank you for your book suggestions! I now have a solid stack to get me out of my reading funk. I've already polished off one recommendation (The Evolution of Calpurnia Tate), and have started another (The Egg and I). Both are charming. I can't wait to read more of the suggestions!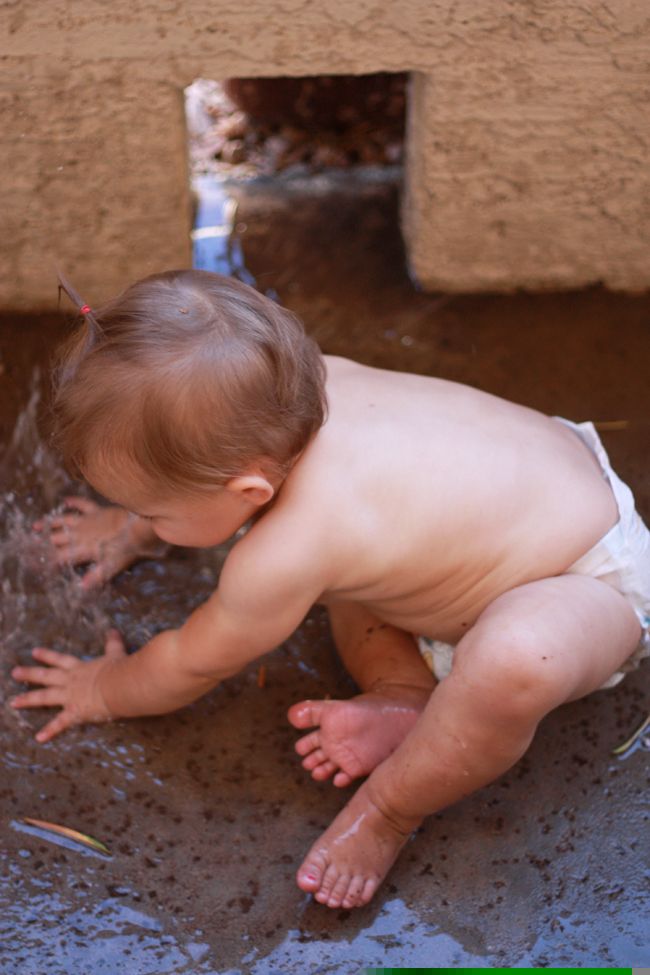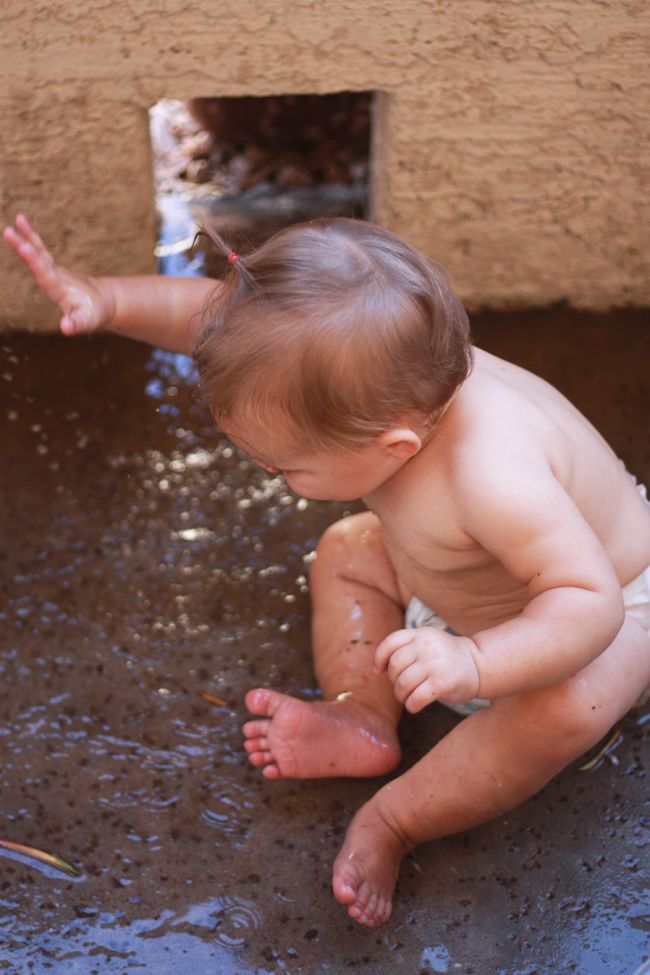 2. It's been a week of the grouchies at our house. Sophie seems to be working on some teeth and she's in the process of trying to convince me that she only needs one nap per day. While this may be true, the back-arching, crying, biting, and general misery aren't convincing me she can make it happily without that second nap just yet.
I know nap-dropping is an awkward/grouchy transition, so I'm expecting several weeks of this, but I hope that the primary sadness is teething-related. That would mean A) she'll have more teeth (yay!) and B) it will pass when the teeth pop through.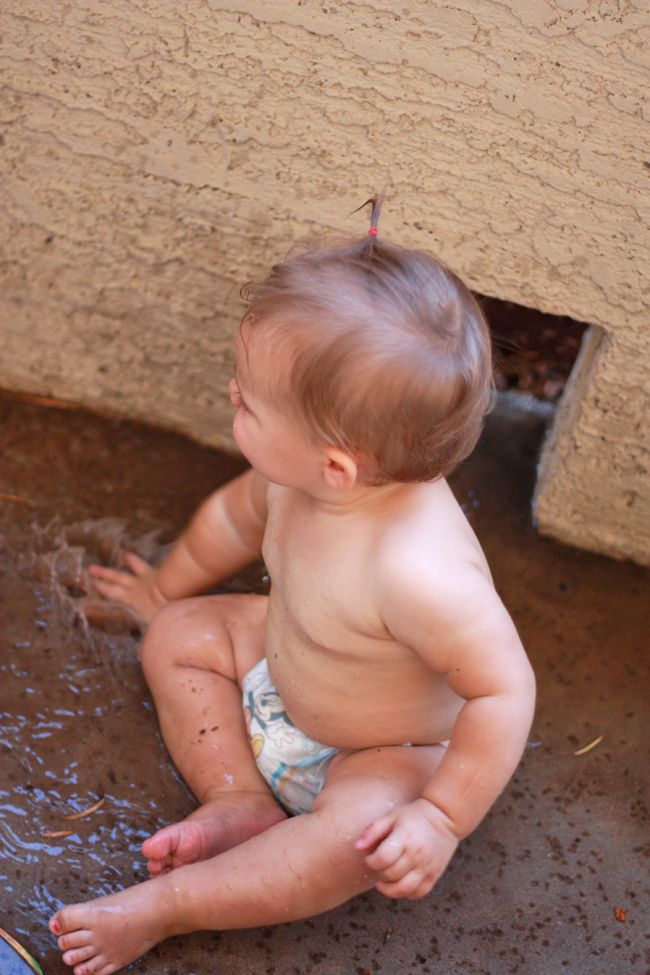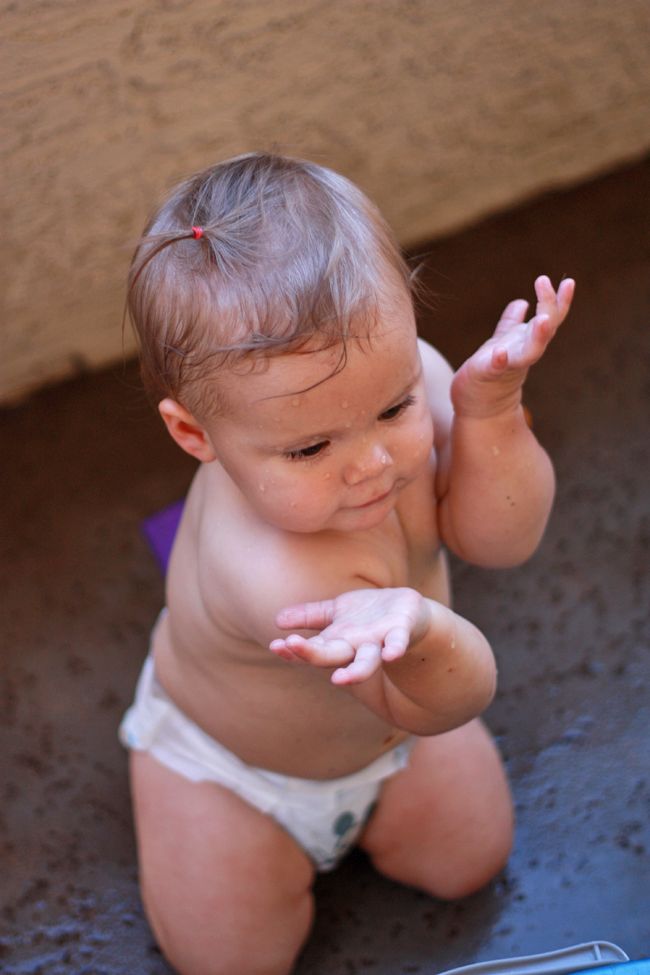 3. Dear bucket of water on my shaded porch: I love you. You've saved my bacon many times this week. And by bacon, I mean daughter who desperately wants to play outside when her mother is a pansy who just can't handle the heat right now.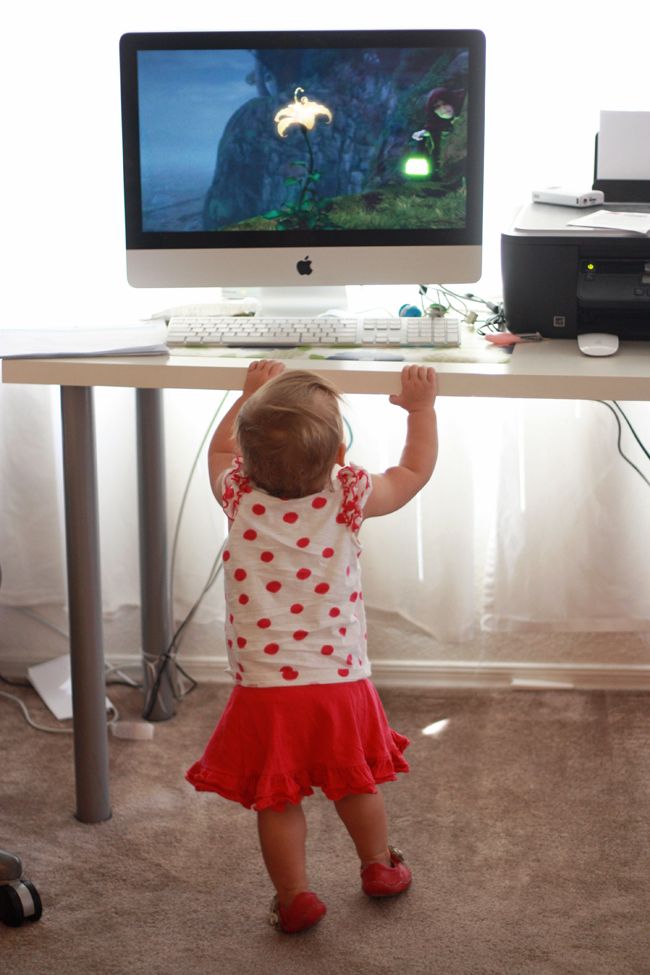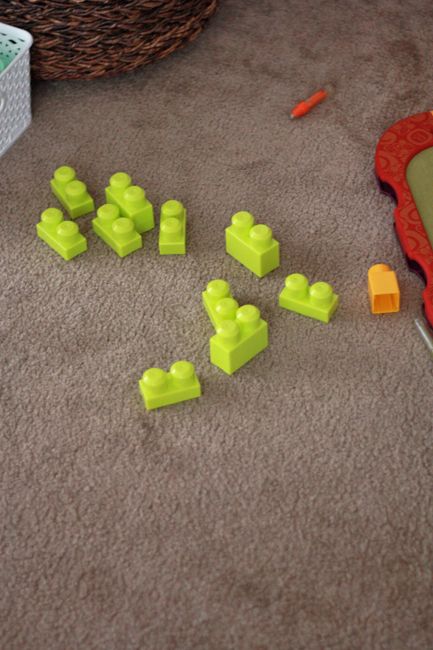 4. In that vein… Dear Disney, thank you for making the movie Tangled. It's the only thing Sophie loves to watch. She would honestly hug the screen while watching if I'd let her. Also, when it's on in the background on grouchy days, Sophie's much more interested in playing with toys. This week's big project has been to separate all the green legos from the other colors. She only wants to play with the green ones this week. Funny.

5. We got our family pictures back and I can't wait to show them to you next week. You're going to love them!
Happy Weekend!