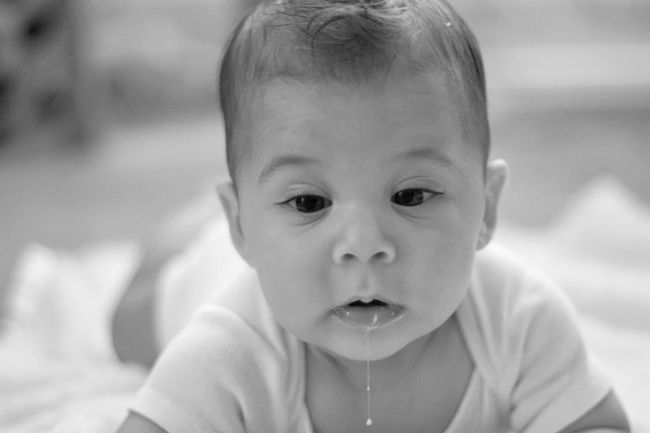 1. Milo has started singing/squeaking/man-shouting. A lot. He is SO chatty. He gets so earnest, and his facial expressions are all over the place. So is his voice. It goes from high-pitched squeaky to angry man-shouts then back again. I sense a drama king in the making. Love it.

2. One of Sophie's new favorite games is to put every stuffed animal, pillow, and blanket she can find in her crib and then just mush around as if it's a big, fluffy ball pit. It's remarkably charming, and remarkably difficult to capture on camera. Also, yep, that is an exercise ball.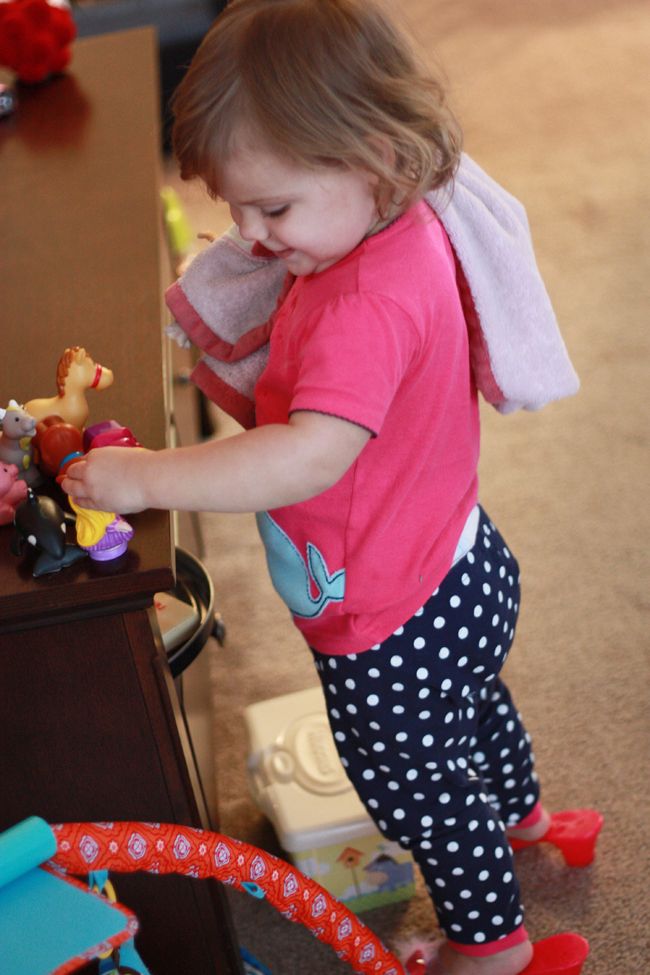 3. Sophie has these amazing pink high heels complete with feathers and jewels, courtesy of Gramma. She takes such dainty little steps while wearing them. And she has YET to trip. Girlfriend has skills.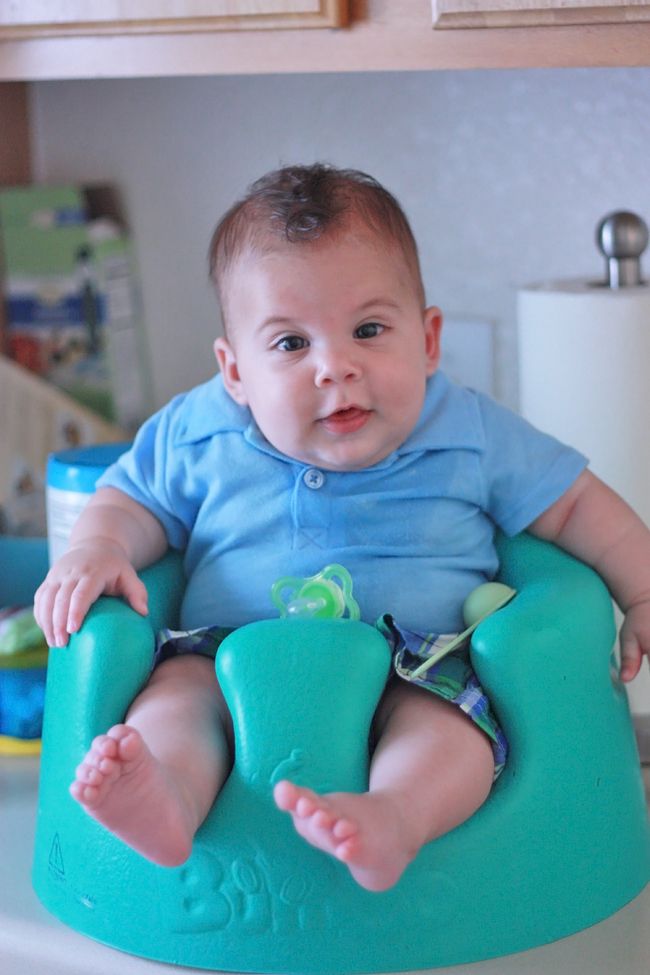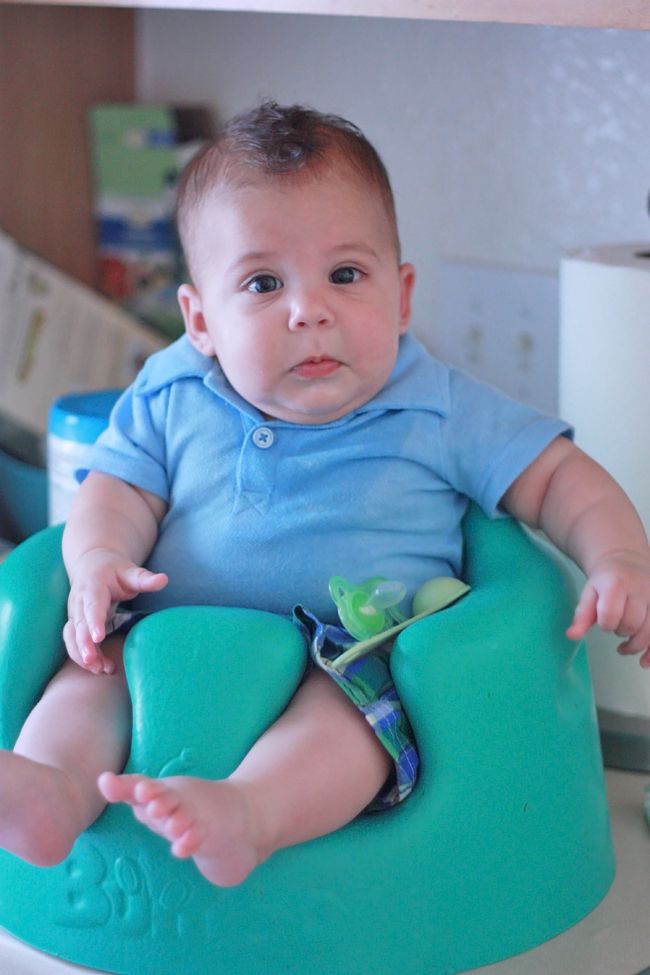 4. Babies in Bumbos. To die for. Also, that second picture is the start of Milo's slow motion cry. It starts as a little frown, then a very pronounced pout, then a wail that starts in his toes and works it's way out into a giant roar. It's so sad. And hilarious.

5. I dare YOU not to buy this hat for Sophie at Target when she looks this cute in it. Seriously, I dare you.
Happy weekend, dear reader. I hope yours is filled with every good, lovely thing!