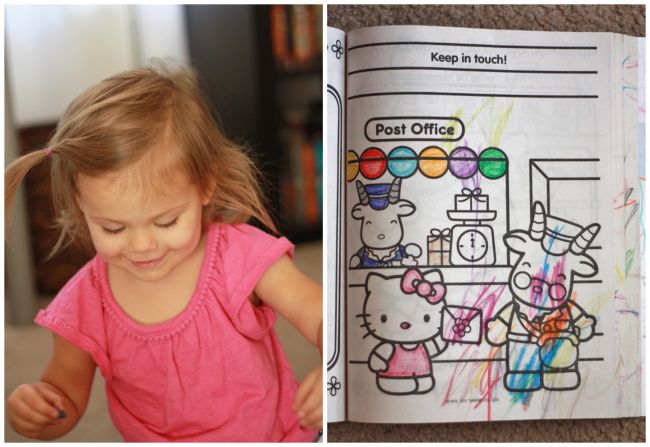 1. This week is sort of kicking my patootie. Milo's been up between 6-10x per night for the last two weeks, but this week has been intense. Boyfriend's ready to play all night long. In the sleepy desperation of the night, I trudge over to his bed, trying not to make eye contact (not turning on any lights, doing nothing at all to indicate it's play time). As soon as he spies it's me, he starts flapping his arms and legs in excitement. And smiling. And winking. Seriously. If you weren't so darn adorable Milo, this would be a lot tougher. But don't get any ideas, buddy. Mama needs sleep. At least I have Sophie-Mama crayon art to feed my soul.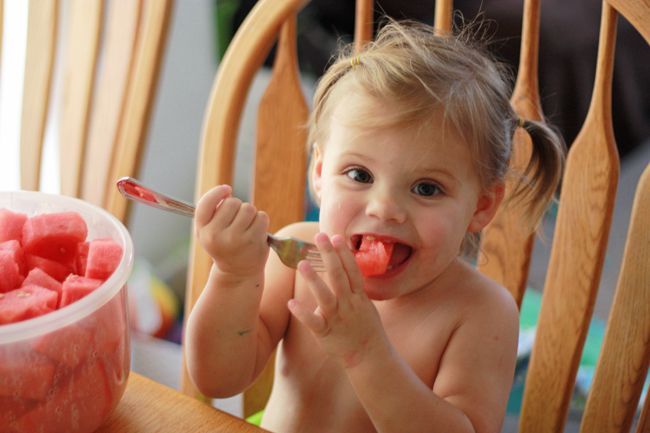 2. Few things are as glorious as a perfectly juicy, perfectly textured watermelon. Just ask Sophie. She's been eating her body weight in the stuff.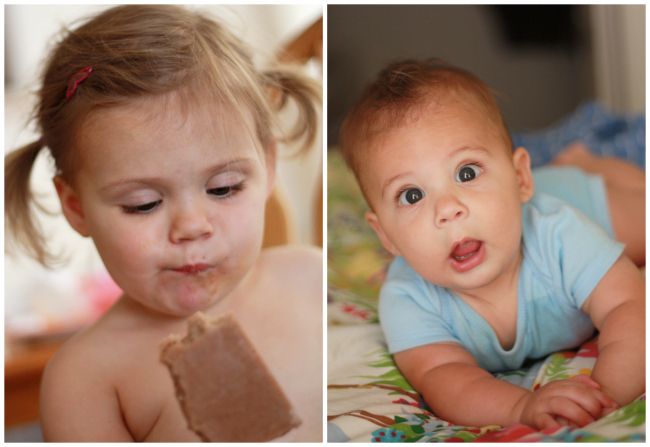 3. Speaking of eating… I promise my sweet toddler DOES wear clothes. Just never while eating. She's got some serious issues with bibs at the moment, yet lacks the coordination to prevent major spillage. Milo finds it shocking. To cut down on my stain-treating time, she just eats shirtless. I'm saving the environment, really. No judge-y.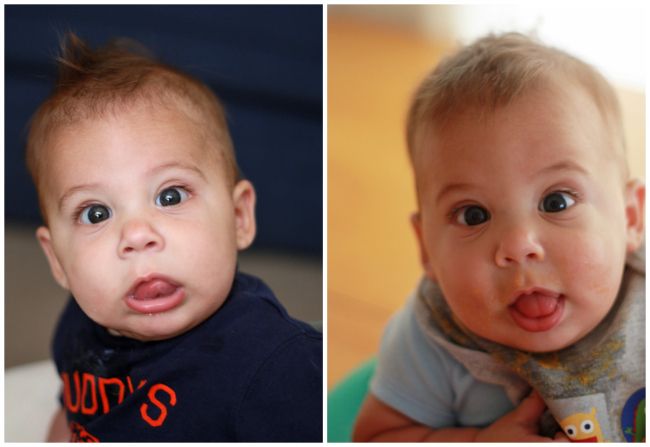 4. If anyone needs Milo, he'll just be sticking his tongue out. No big deal. I just can't get a single bite of food INTO his mouth. Sigh.

5. I'm not the only one who accidentally comes home with something extra from Target. Michael picked out this onesie and fedora for Milo the other day. Yep, it does say "Boom Shaka Lacka."
Happy weekend, dear reader! I hope it's a great one!
p.s. new parents/parents of young children: if you haven't read Dad is Fat, by Jim Gaffigan, GO GET IT. You'll be laughing out loud. Another great one is Honest Toddler.