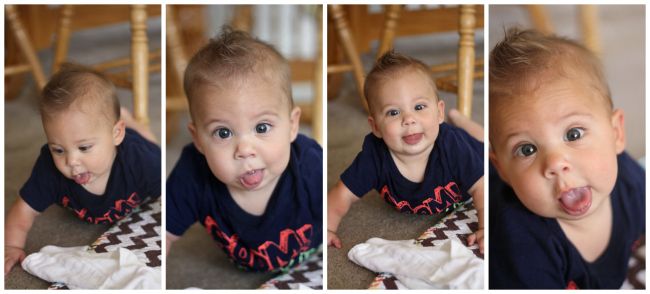 Forgive the lack of a Wednesday post, dear reader. I'll be honest: a Wednesday post will likely be the exception not the rule for the next several weeks. Between Sophie's therapies, packing and planning a move (including setting up Sophie's new therapists/appointments), a huge family get-together (I CAN'T WAIT!), and the actual move we're planning/packing for, I'm afraid I'm a bit of a mess. Let's get to the week's facts, shall we?
1. Milo's tongue is out all.the.time. Seriously. When he's not waggling it around, smacking his lips, or pushing out food, he just darts it in and out.

2. We got out "the bug" (our exer-saucer) last week. At first, Milo hated it. Which was fortunate, since Sophie wanted it all to herself. Don't worry, she started out hating it too. Now, you can see she feels differently.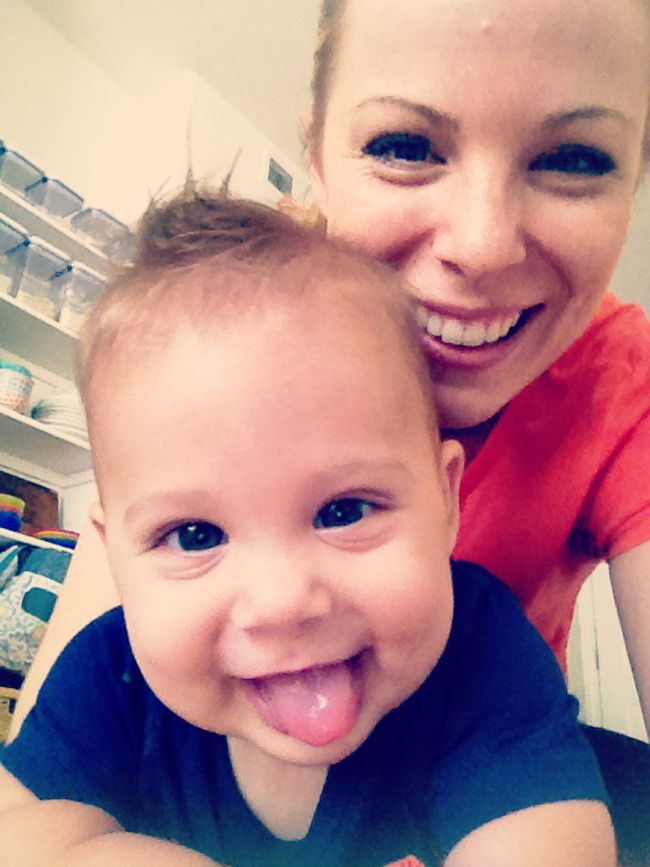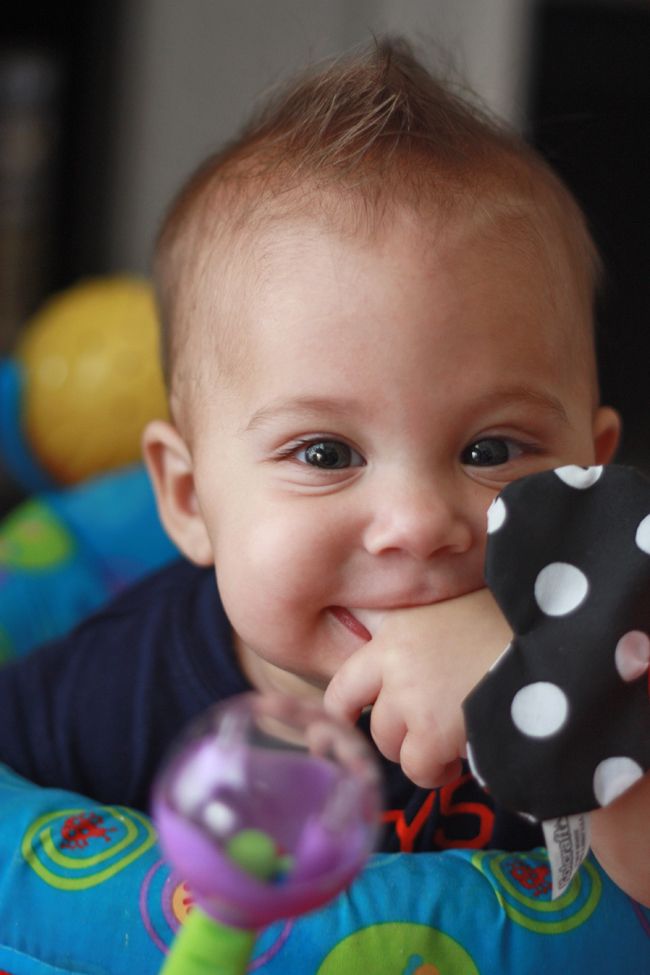 3. Bless him, if this boy weren't so darn flirty, we might not be speaking. He's entered a Superfussy stage, the likes of which I've not seen since Sophie's colicky days. For 3-4 hours per day, he's whining, fussing, or crying. Nothing can soothe him–food, toys, changing position, changing his diaper, giving him a binky, walking, singing, books, music… if you've got a magic trick, I'd love to hear it! I mostly think he's just plain exhausted–only napping 20-40 minutes at a time and up every hour or two at night.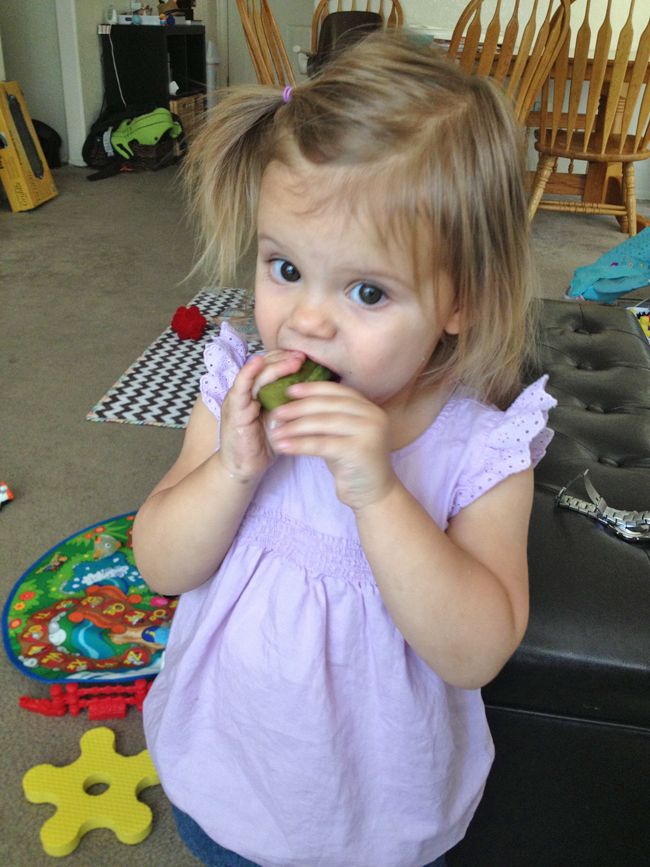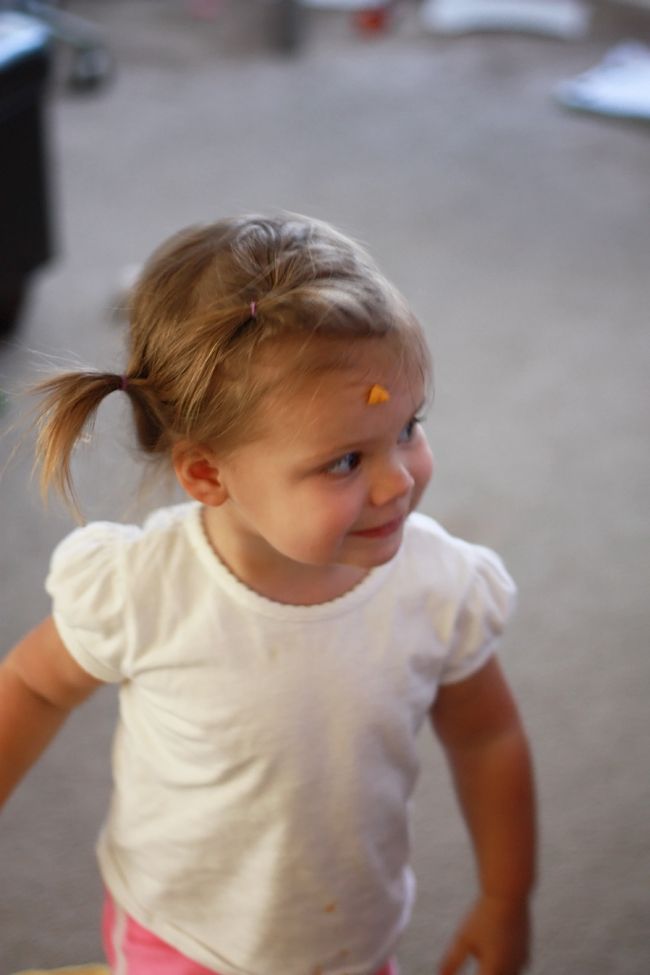 4. We're in "clean out the refrigerator, freezer, and pantry" mode. Which means allowing pickles for snacks and trying not to laugh when a certain someone gets a piece of cereal stuck to her head for a few hours.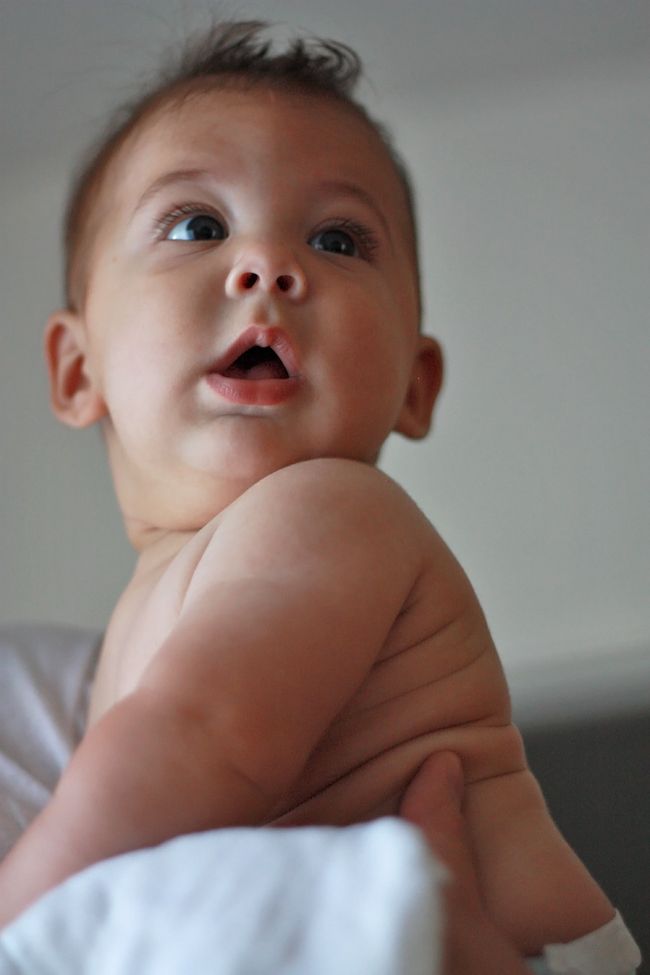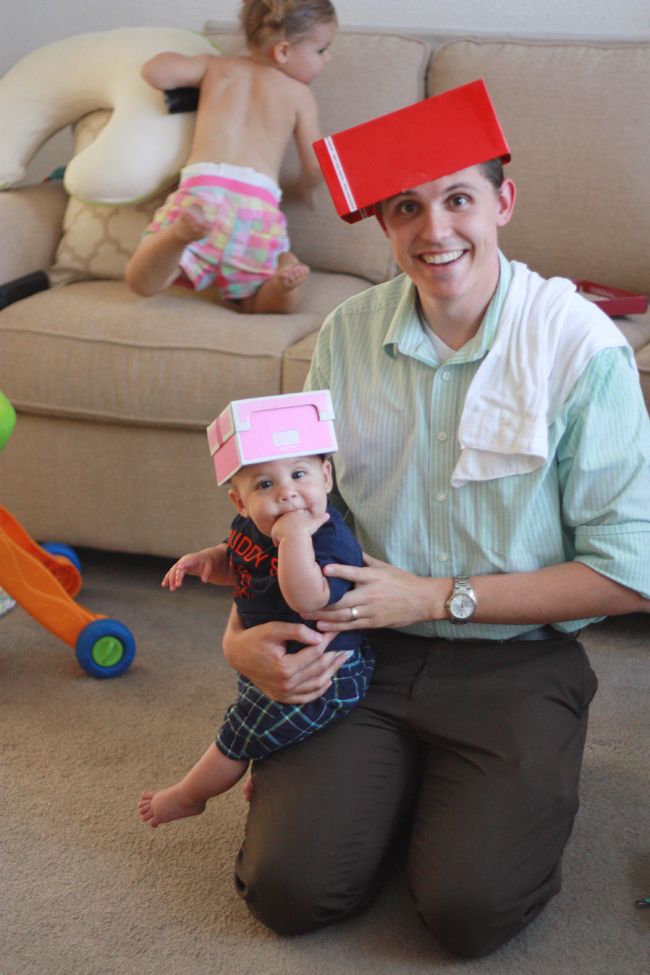 5. Lastly: we're in the market for a few things. Namely, curtains. Colorful curtains. We have lots of windows in our new home (huzzah!) and I'm having a touch of trouble finding happy curtains. I'm afraid custom ones are out of the question, and I'm probably not going to make them. So… recommendations?
Happy Friday, dear reader. Wishing you every good thing!
p.s. MY BROTHER COMES HOME TODAY! He's been a missionary in the Philippines, and he's HOME!!!