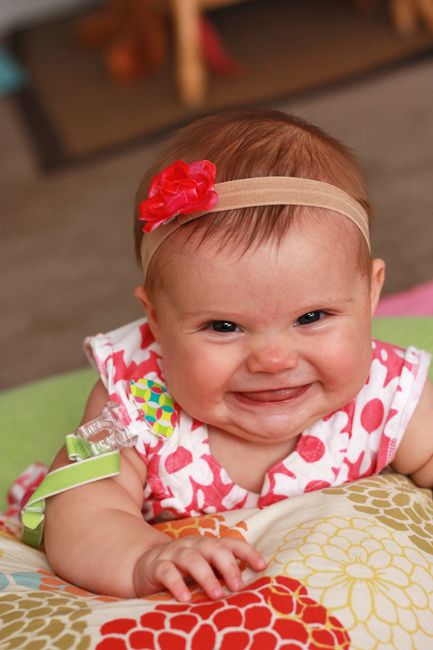 I've been dying as I realize Sophie is almost six months old! That is completely crazy for me. Can you believe Sophie's first year is almost half over?! Gah! It makes me glad I'm keeping track of as much as I can. Here's the latest:
1. Sophie's getting really good at putting her binkie in by herself. This week, she's been putting it in crooked and smiling when we laugh. I can't tell if she's doing it on purpose to make us laugh, but I've been loving it nonetheless.
2. She's also thinks she's really funny when she flops over backwards and looks at me upside down. Here's how it goes.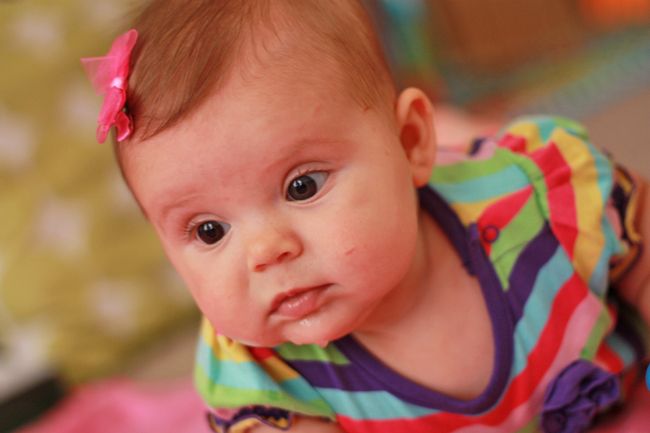 3. Teething is still in full swing. As the upside-down pictures and the photo above show, her hands are constantly in her mouth, she's drooling up a river every day, and she's had a really sensitive mouth. Unfortunately, I've seen VERY little progress on those top teeth. We hope they get here soon! Also, PLEASE note that she has a hair clip in! Her hair is long enough for a clippie!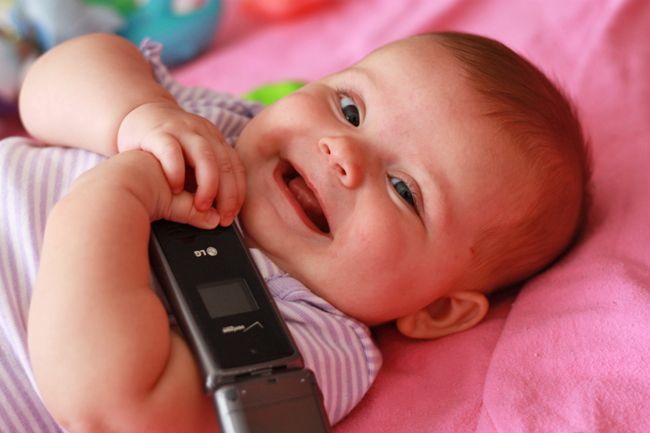 4. Her water bottle fascination seems to be on the way out, but she's in love with phones. I have tried never to let her touch or hold my phone, but she's clearly enamored with it. So, when I got a new phone a few weeks ago, I decided to let her play with my old one every now and then when I can sit and watch her. She. Loves. It.
5. I never tire of watching her with Michael. I love seeing the way she lights up when he walks in the door every day, and she just LOVES playing with him. Also, look how well she's sitting by herself these days!