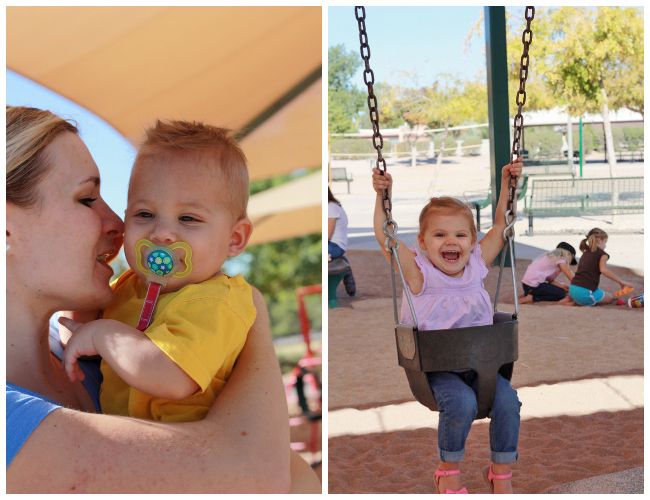 1. I've LOVED getting to re-connect with my friend Tara! She's my oldest and dearest friend, and we finally live close(ish) to each other again. I also love watching her love my babies and getting to fall in love with hers (seriously, those eyes!). Milo's smitten.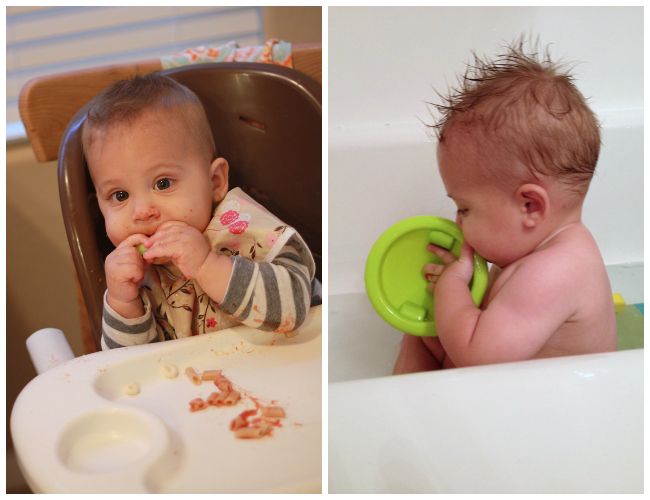 2. Milo's up to an 8 step record before his glee gets the better of him. Bless him, he's just so blasted proud of himself he can hardly stand it. Or stand, for that matter. C'mon, buddy! You can do it!

3. I'm on pins and needles to get our family photos back! The baby cooperation was sketchy at best, but our photographer was patient, friendly, and (bonus) a speech therapist! She was great about working with two wiggly, energetic babies.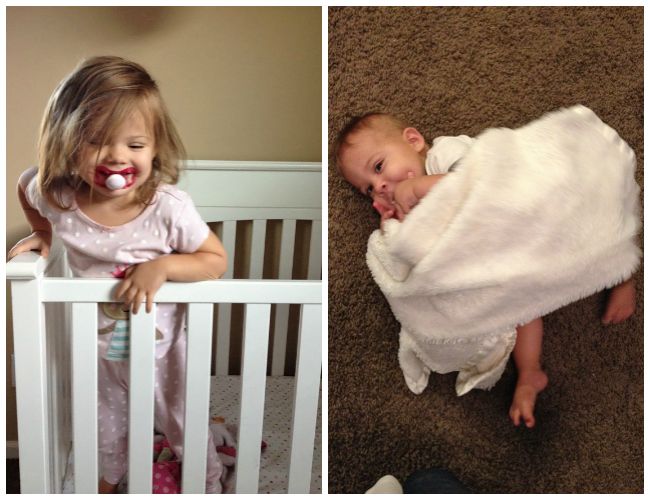 4. I love babies in the morning. When their eyes are still sleepy, their bedhead is in its full glory, and (in Milo's case) they're still sleepy enough to snuggle for a second before they're off.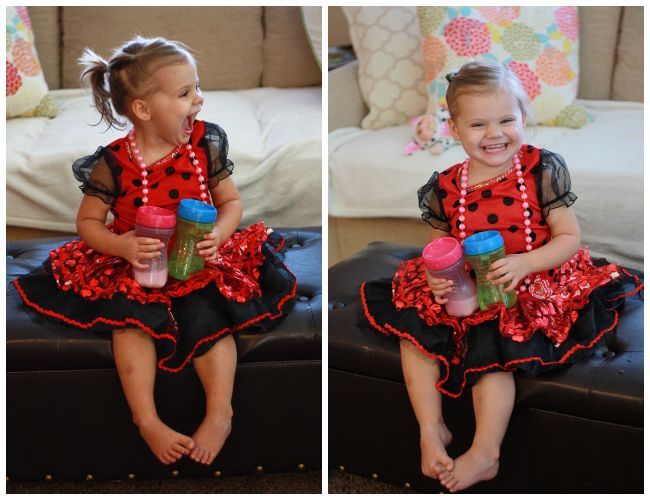 5. I'm in heaven with Sophie's girly-girl phase. She wants ruffles and dresses, necklaces, bows, tiaras, and flowers. All. The. Time. We get some funny looks at the store sometimes, but it just makes my mama heart sing. I know the pictures don't prove it, but I promise she DOES wear real clothes sometimes too.
Psst! Fun guest post over at Bless This Mess this week for my Buttermilk Pumpkin Pancakes. Melissa just had her fourth baby and has all sorts of fun guests posts lined up to enjoy. Pop over and send her some love!