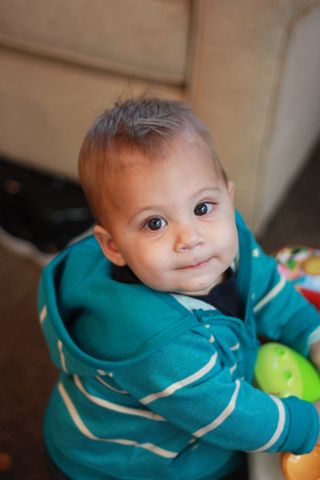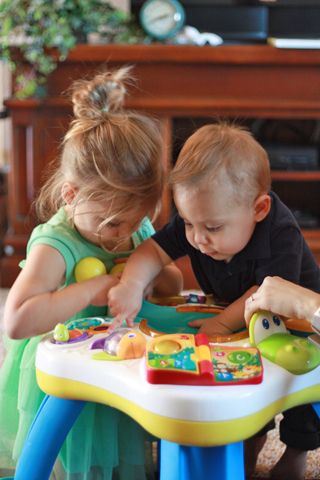 I took last week off, but for some odd reason, it feels ages since I've written one of these. Let's get to it, shall we?
1. I love Christmas!!! So glad it's finally socially acceptable to listen to Christmas music, hang snowflakes everywhere, and drink peppermint hot cocoa. #iambuddytheelf #theystartedfightingonesecondafterthispicture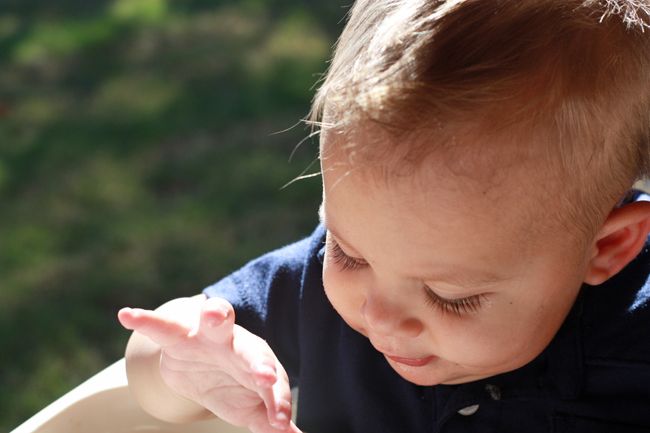 2. In case you wondered, Milo is the very best person to share pumpkin chocolate chip muffins with. Why? Well, I like to pretend it's because I want my baby to avoid chocolate, but it's actually that I love chocolate and am terrible at sharing it. I turn my back to him while I dice up the muffins in tiny pieces, stealing all the chocolate chip bites for myself. So, to sum up: Milo eats the muffin, I eat the chocolate. Let's call it good parenting, eh? (p.s. I need to photograph and post the recipe soon, but it's a gluten free, lower sugar adaptation of this amazing recipe)
3. He is also a giant flirtmanface. He'll tuck his chin, look up at you with his giant dark eyes, extend one chubby hand, and then open and close that little chubfist in a wave a few times with a melt-your-knees smile.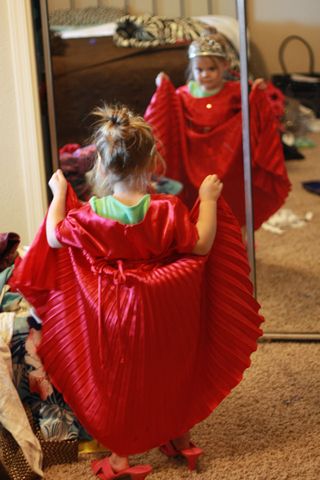 4. Sophie loves indoor picnics. What I really think this means is that she doesn't like sitting at the table, but she'll eat her meal and try new foods if she can eat them on her little plate on a tiny blanket on the floor. Everyone has to pick their battles. This isn't one I care to fight at the moment.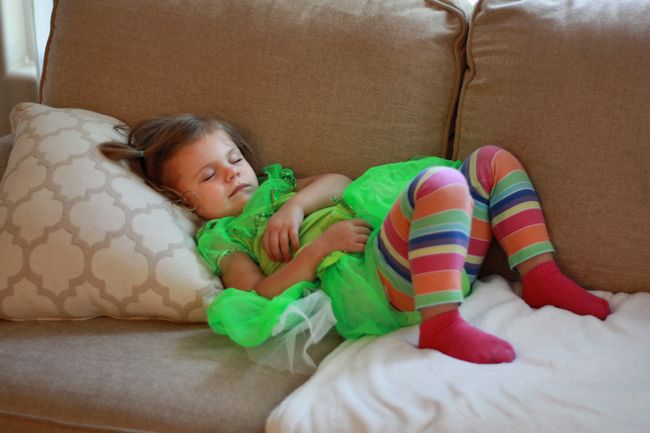 5. Another I don't care to fight is the Sophie-dress-herself battle. We've started each day with regular clothes and by the end of the day, it's always interesting to see where we've ended up. We had this little number–rainbow leggings, pink socks, swim shoes, Tinkerbell dress, clashing jacket–one day, and we had blue socks with pink sandals another. Just keeping in klassy. She's still 2 and can get away with it. And, as long as we show up to church NOT wearing dress-ups, I'm calling it a win.
Happy weekend, dear reader. Hope all magical, wintry things find you this weekend!