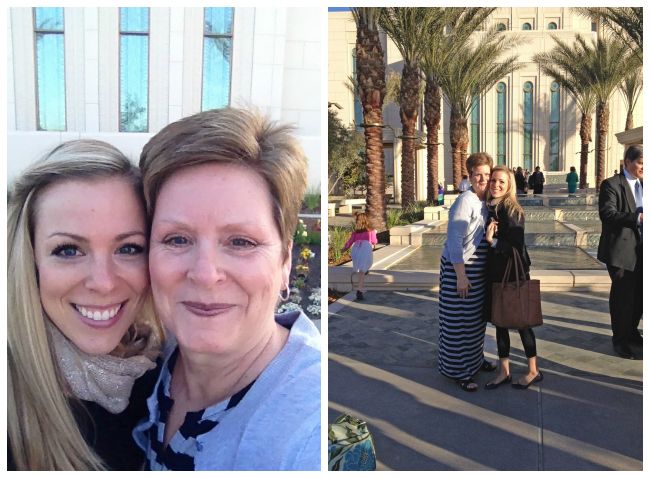 1. My mom has been here since Monday! I've been just aching to see her! We really try to keep a stiff upper lip about living away from almost all our family, but it's just so nice to be with them when we have the chance! I love having her here so much. It makes it hard to give her back to my dad. Sigh.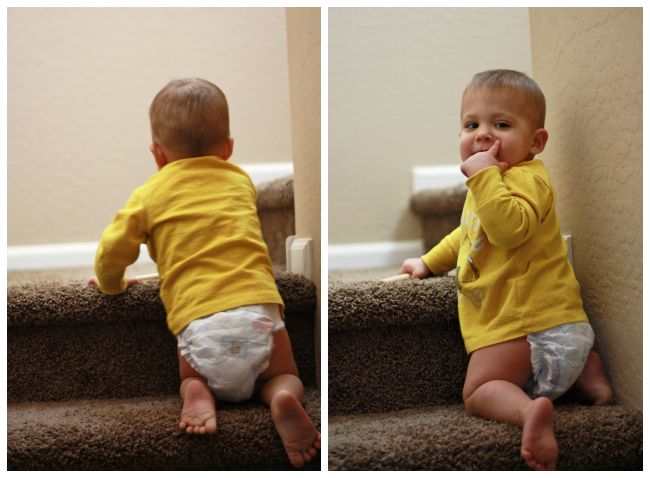 2. Milo's newest trick: attempting to defy gravity by climbing up the stairs, standing up, then turning around and trying to walk down. It's been, like, super fun. For him, anyway. I've saved his life about a million times this week. He never thanks me. Weird.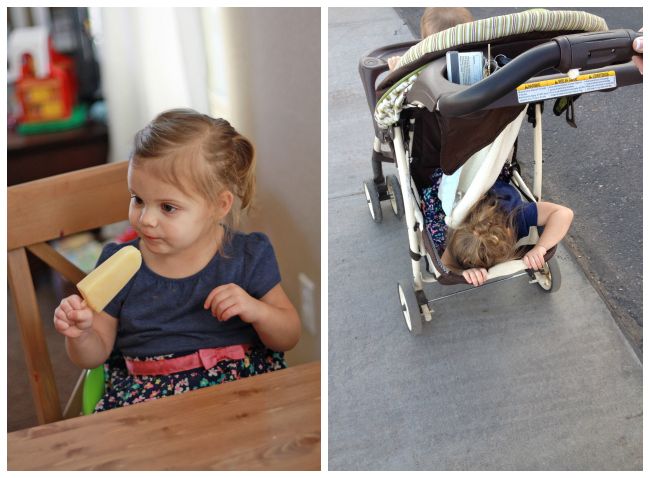 3. We survived our first bout of a throwing-up-baby. I've been dreading this moment my entire life. Poor, poor Sophie. She woke up just as we were off to bed Saturday night. It was a long, hard, heartbreaking night. It could have been SO much worse. It ended by 4:30am Sunday and so far, we've all been spared. It felt like a huge miracle not to have it hit everyone. I know that someday we'll probably have that happen too, but oh man. I'm glad we lived through our first barfageddon.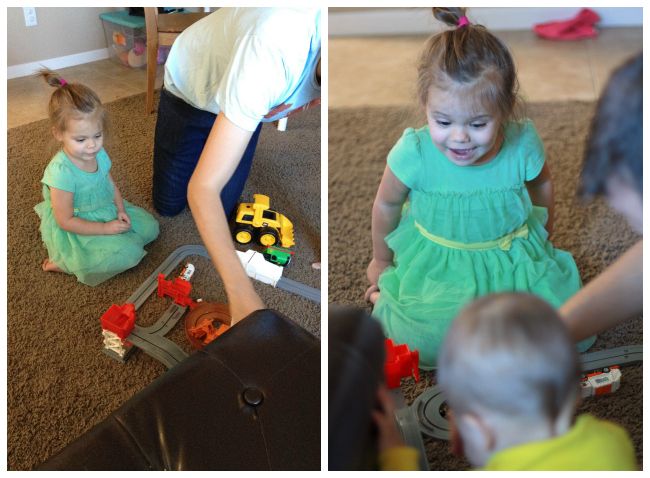 4. My grandparents sent Sophie the BEST little train set! It arrived on Monday. I so SO appreciated it, as it was the perfect distraction for the two little babies who were still not quite feeling themselves. Sophie kept exclaiming "issa tain! issa tain!" and "watch out!" Made my mama heart happy.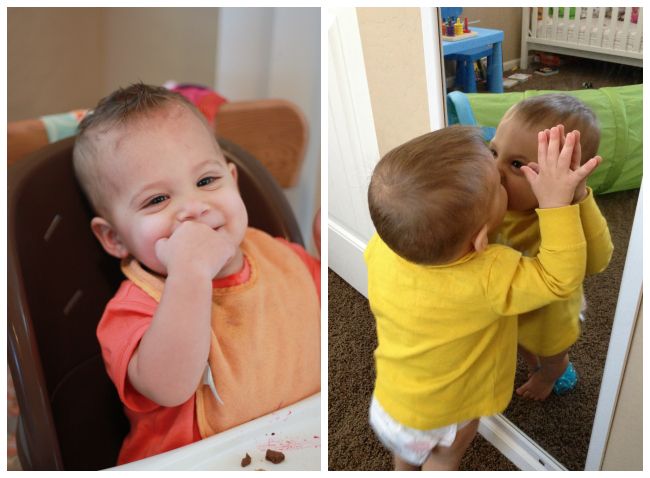 5. Is it just me or is Milo suddenly much older looking than he was? A fella turns one and suddenly he's practically off on his first date. I'm especially nervous as he's been practicing kissing lately. Watch out, ladies. He's really good. Milo: keep all your kisses for me for a very long time, ok? Ok.
Happy weekend, dear reader! Wishing you every good thing.