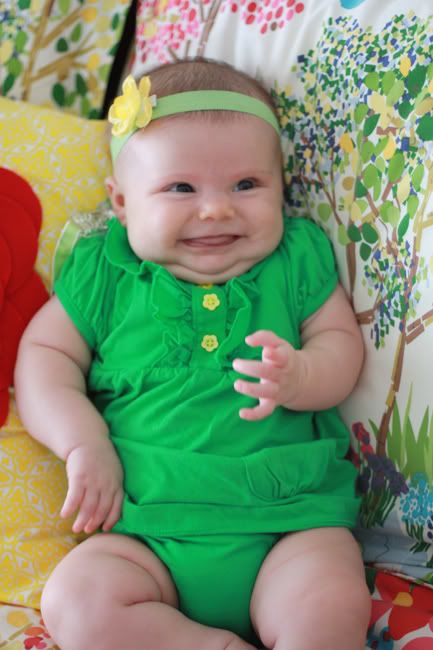 Although I'm wildly partial, I think Sophie is a pretty darn cute baby. Still, it surprises me sometimes just how many pictures it can take to capture one of Sophie at the height of her smile.
Here's how the process usually goes…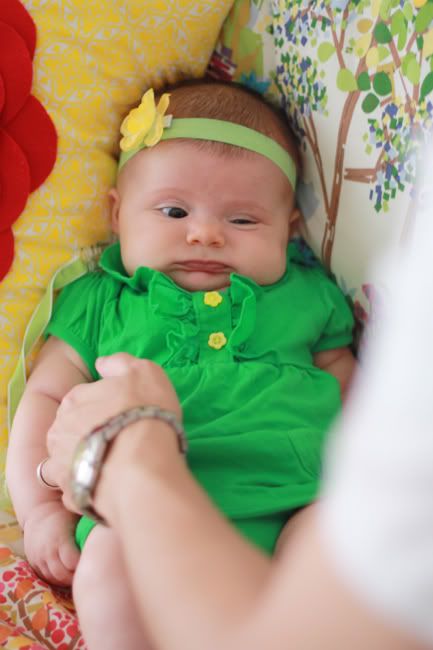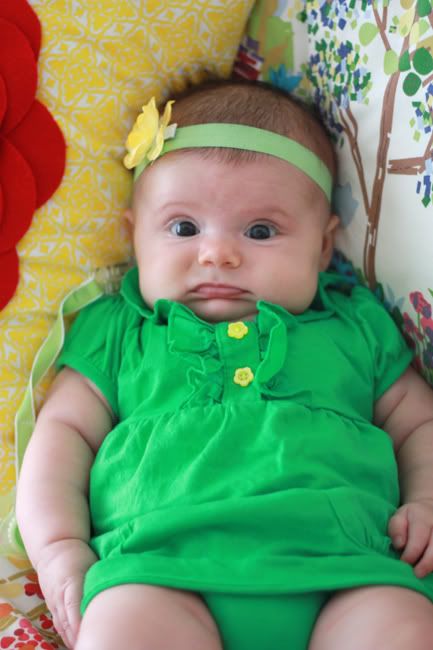 Step 1: get Sophie in position. Watch as her cheeks threaten to melt into her neck.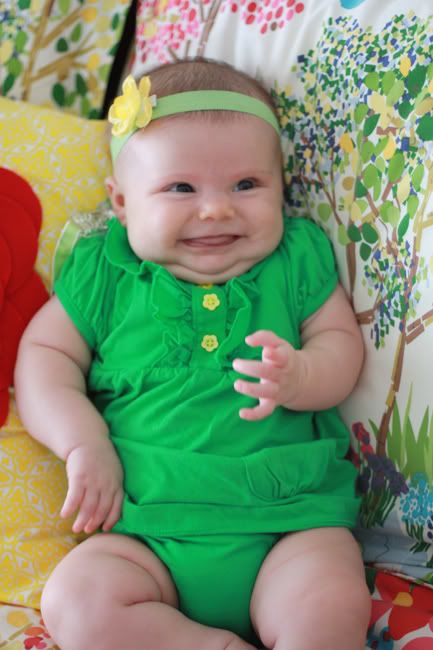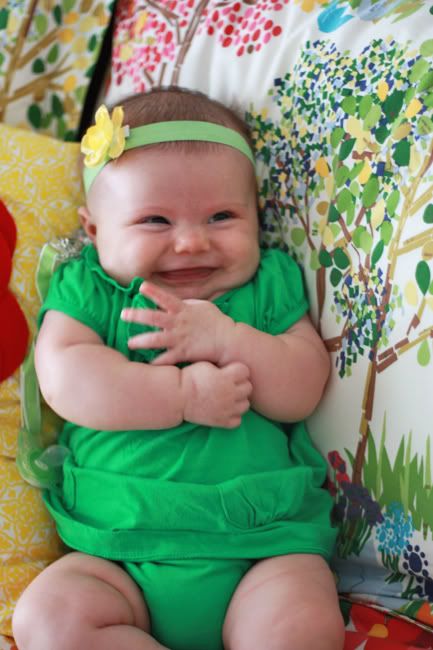 Step 2: Bring in Daddy. This results in an instant smile. She gets so excited she brings her hands up to her face.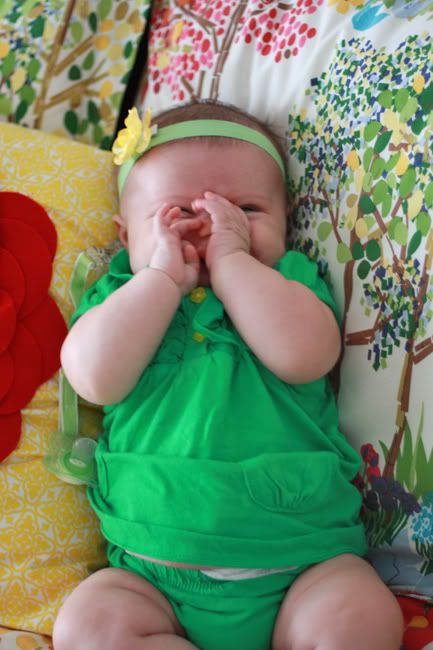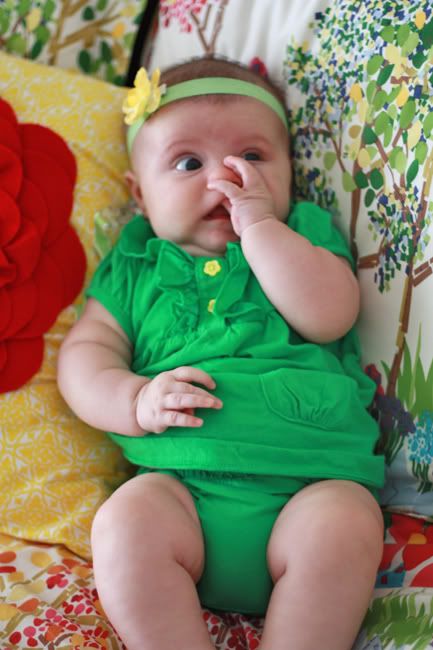 Step 3: Her hands distract her momentarily.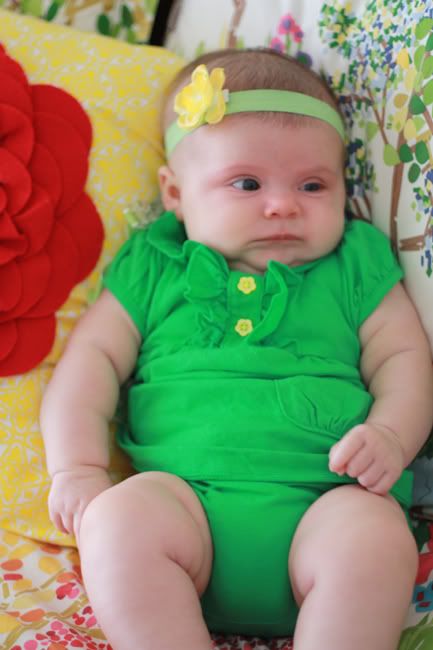 Step 4. Recover from poking herself in the eye.