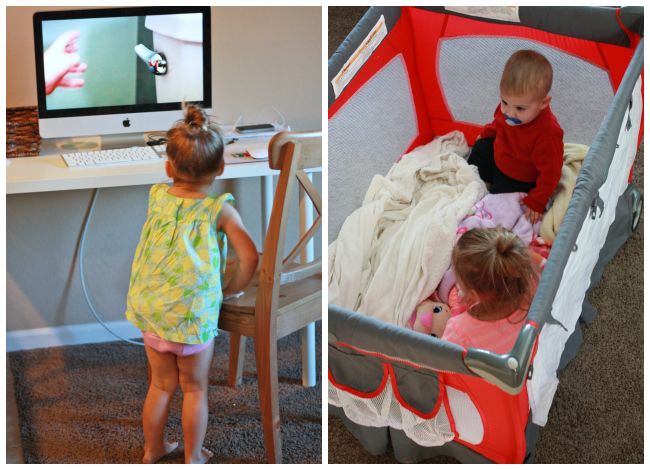 1. We started and stopped potty training this week. All signs pointed toward lots of readiness, but you never know till you try, eh? Long story short, I didn't feel one bit bad about giving up. It took the pressure off completely. Sophie is still very much interested, and we sit and try several times a day, but we're not going to push it just yet. Give it another few weeks (to stockpile mama survival treats and stamina) and we'll see what comes of it.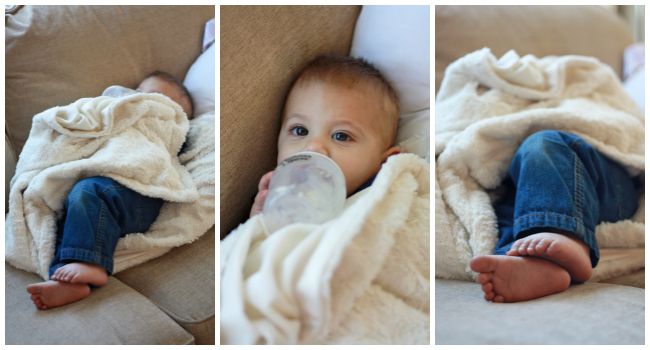 2. One of our therapists this week observed (during a very intense Sophie tantrum) that Milo is such a mellow little guy. It's so true almost all the time. He's used to meltdowns and crying, and mostly knows when it's safest to steer clear. That said, boyfriend still loves Sophie very best, and he sometimes can't resist getting close to give her pats when she's sad. She doesn't appreciate it, but I think it's a sweet thought. Thank you Milo for your sweetness.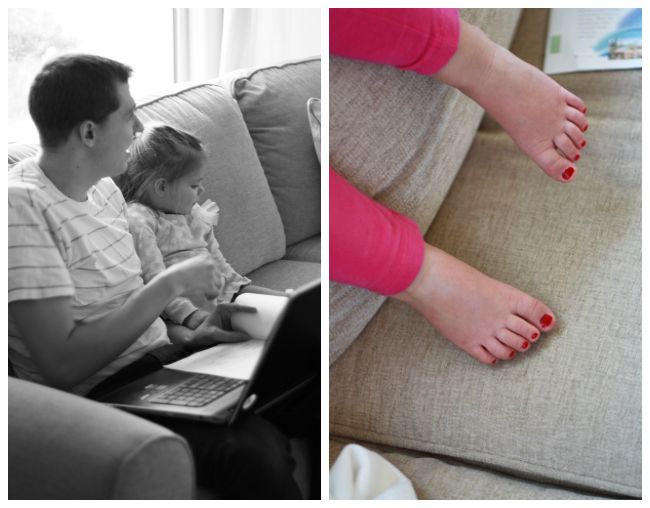 3. Speaking of sweet, this girl has wanted lots of cuddles and attention this week. She's not much for snuggling most of the time, so we've been loving every second of it. After seeing my newly-painted toenails, she even requested "taos! taos!" to have hers painted to match mine. I died.

4. If you need Milo, he's probably on the almost-run. Boyfriend's been charging full speed after Sophie as fast as his teeny little legs will carry him. He also enjoys bouncing on the couch, rolling in pillows, and attempting to die on the stairs. He's only contained while eating. If we're lucky.

5. OUR FAMILY PHOTO BOOK ARRIVED! It is a serious amount of work to put together when I do it the custom way (which I do), but I LOVE having the end product in my hands. I love it! (We have always used Shutterfly with good results. Tip: make your book then wait for their 50% off sale before ordering and use the SHIP30 code for free shipping on orders over $30. No one at Shutterfly knows or cares who I am, I'm just passing along something I like. )
Happy weekend, dear reader! Wishing you every good thing!