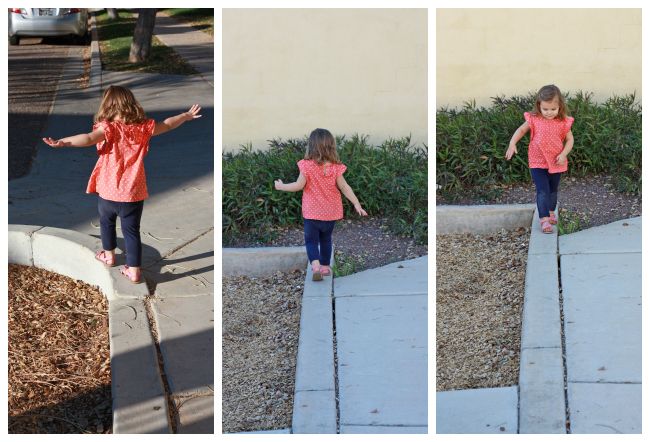 1. Well, where did that February go? I feel like I'm 100 these days. In part, this is because I feel like the photographic definition of zombie (having been up 6-12 times per night and up by 4-something each morning this week with sick babies), and in part this is because I feel like I'm always thinking how fast time is flying by!** Wasn't it just Christmas? Sophie's turning 3 in like 6 weeks! The year is 1/6 over!!! There's so much I still want to do with my life!!!!!!!
**Note: I never have the thought "time is flying by" between the hours of 3-7pm. Ever. Those are the longest 37 hours of every day. Thank you for your understanding in this matter.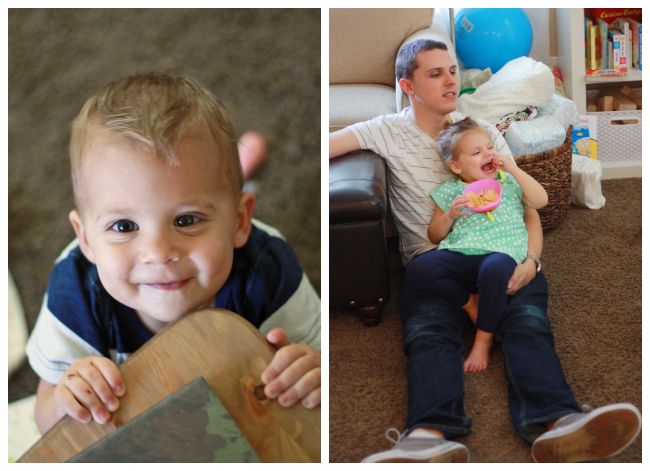 2. We're slowly but surely working our way out of this Death Cold funk. We've been watching a lot more tv than usual at our house this week. And I have to suppress my laughter every time a stuffy Sophie asks for more "Beekie Bose" (Mickey Mouse). Milo, bless him, has also started dancing to the "hot dog" dance at the end of every episode, which is pretty much the best. Boyfriend bobs, weaves, and spins till he falls over. Kills me.

3. If you need Milo, you may find him finishing up an audition for America's Next Top Chef, or just whipping up a quick tepanyaki-style snack for someone. At least you'd think so, based on how often you find this guy with a tiny  pan or wok in his hand. Now, if he can just learn to poach eggs…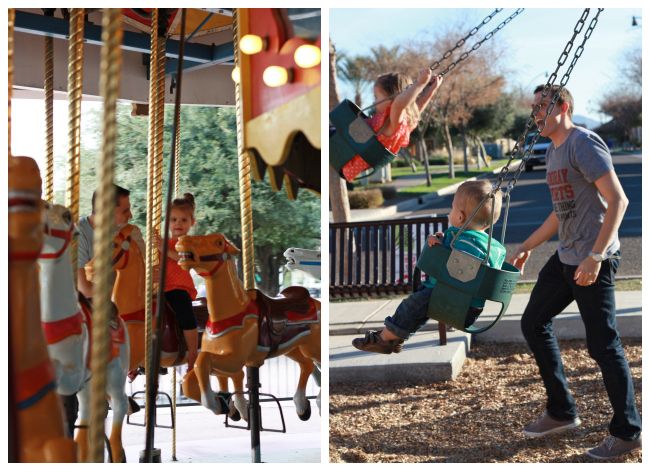 4. We attempted to go to a railroad park last weekend with one of Michael's MBA friend Paul and his family. I say "attempted" because in this case, that meant playing man-to-man defense with our tiny people. Milo ate about 7 pounds of sand and tried desperately to catch the chubby birds that waddled around the playground. Sophie spent most of her time trying to avoid a sweet little 5-6 year old who was trying to play with her. Paul's LOVELY wife Tiffany and I tried to squeeze in quick bursts of conversation whenever our paths crossed (man, I hope to get to know her more). At least we got this one picture of Sophie on the carousel. Which she loved. Her sweet little face was so happy and content. She patted the horse gently and even got off without much fuss at the end.
Not pictured: Milo screaming bloody murder hating every second of this ride, and the really nice family in front of us who didn't even give me the stink eye when Milo screamed behind them.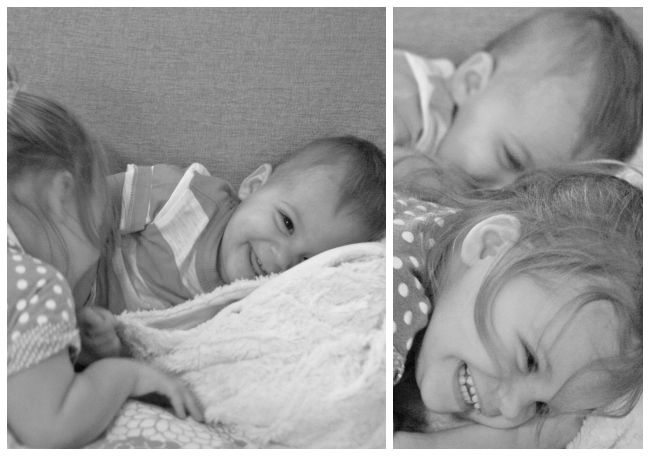 5. Anyone else need a little pick-me-up to carry you into the weekend? A few of my favorites this week are 1) This video of a girl (with autism) singing the national anthem and rocking it. Hard. 2) This picture of Milo from Instagram. He's done this about 18 times a day since. and 3)The picture above of my two babies playing TOGETHER. It makes my mama heart happy.
Happy weekend, dear reader. Wishing you every good thing!