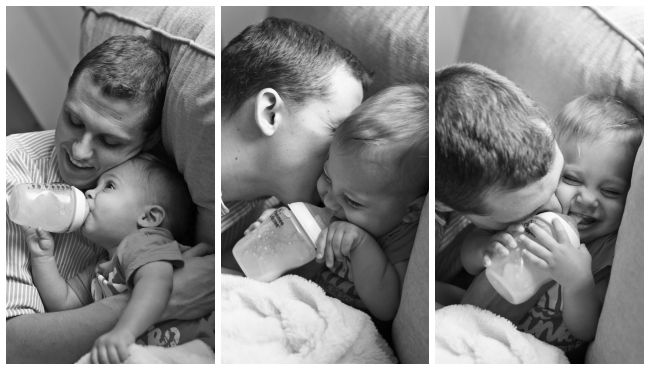 1. Yay! Another quarter of Michael's double MBA program bites the dust! It was a LONG quarter for me and the babies and (of course) Michael. It's over! Bless him, Michael is really doing a great job trying to balance everything he has to balance. He puts in long days and nights for school, gets great grades, and still tries to be home when he can be and to play with Milo and Sophie when he's here. We're excited to see a whole lot more of him during his spring break and we're SO glad that the next quarter schedule is grouped much better (meaning fewer gone-till-bedtime days). We're almost halfway done with this program!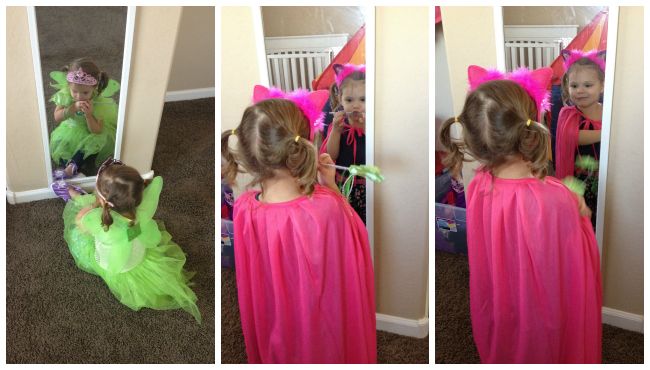 2. Sophie plays the flute. Sort of. Sophie was playing dress-up the other day and was twirling the end of a fairy wand in her mouth. I asked her "is that a flute?" Her eyes lit up, she quickly turned it horizontally (as you would hold a flute) and began playing away on her "hoot." We then worked through a series of instruments (at her request). Everything from bassoon to cello. How she knows words like "french horn" but still struggles with more everyday words is beyond me. But I love that she knows her instruments. If anyone needs a flutist for a birthday party/bar mitzvah/poetry reading, we've got you covered.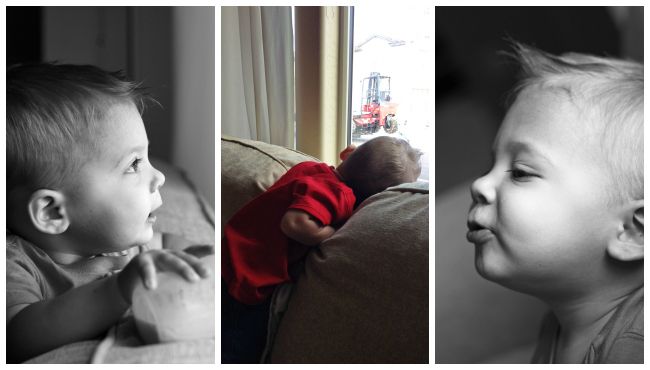 4. I don't know WHAT we're going to stay busy with when the construction across the street is over. It's been so entertaining. Milo checks several times an hour just to make sure those workers are ship-shape.

4. I cut Sophie's hair last week. I don't have even a whisper of experience with curly hair (mine is straight as an arrow). I only trimmed about 1/2″ off the bottom, but it apparently brought to life all the rest of her hair. Some days, you can't tell that I've cut it at all. Other days, the curls are so curly that it looks like a smart little bob. It's MUCH easier to comb through now that those snaggly ends are gone. I just need to learn how to style it better!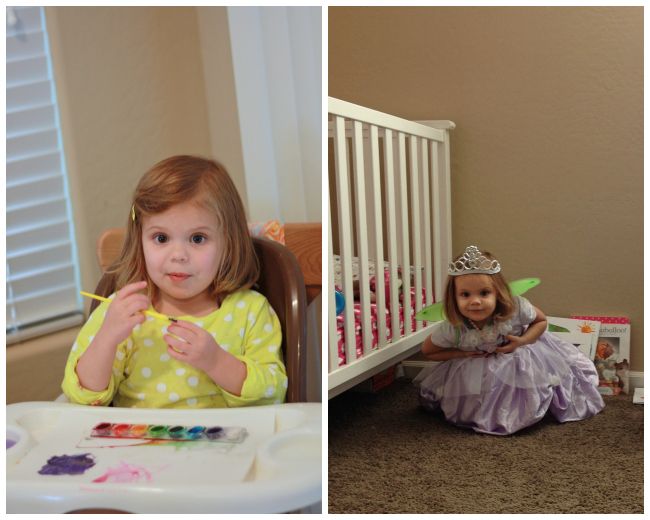 5. Commence the spring break! Not that we're doing anything particularly exciting (probably a lot of painting, dress-ups, and watching the construction across the street), but WE'RE DOING IT ON SPRING BREAK!
Happy weekend, dear reader. Wishing you every good thing!
Psst! I've got a few posts lined up for next week about going gluten & dairy free. Is there anything you want to see? Let me know in the comments!