Yay! It's Five Fact Friday. Time for this week's dose of baby cuteness and life lately.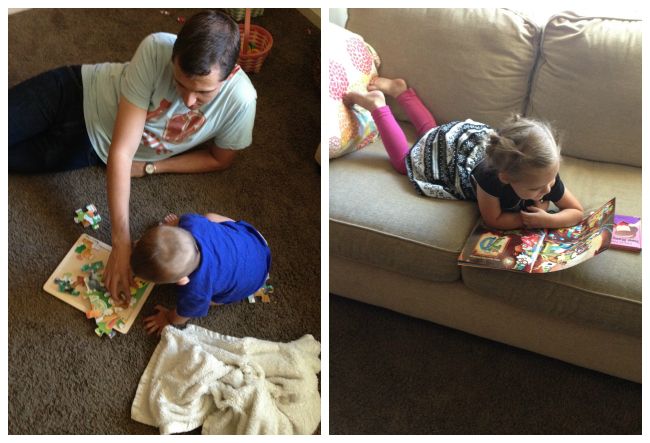 1. Michael started his internship this week. It's been a great experience so far and he's so excited for this opportunity. Hooray internship!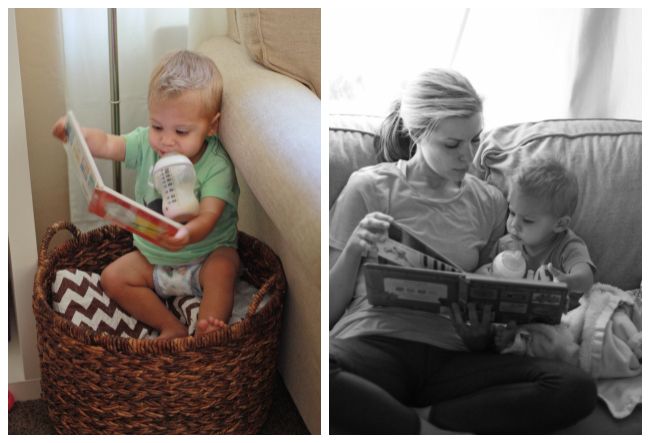 2. Both my babies are small space people. They love finding "spots." Sometimes that means pulling the sink insert out of your play kitchen and sitting inside. Sometimes that means climbing into the blanket basket to read your book. Really, anything will do… under the table with a blanket, in a tent, closed in the closet or pantry…you get the idea.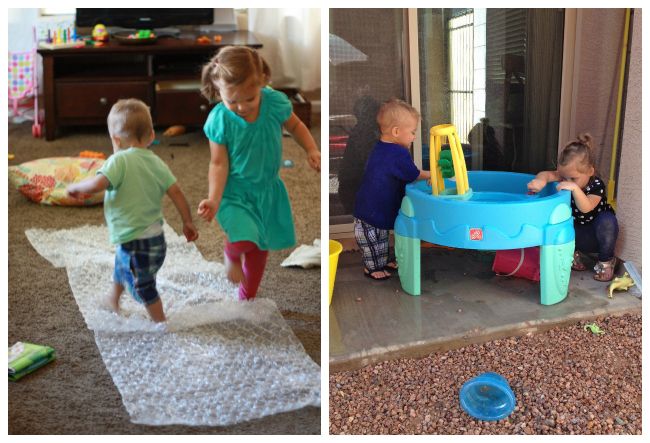 3. Nap strike has been REAL this week. While Sophie's been done napping for about a year already, Milo CANNOT cope when he doesn't sleep. Which means I also struggle to cope when he doesn't sleep. Many afternoons this week have been spent trying to fight off The Tantrum. The kind that just starts over something tragic, like, you know, not being able to pick up a piece of banana on his fork on the first try and go-go-goes forever and always until Dad comes home. At which point, everyone straightens up and smiles and acts like "Oh, hi, Dad! How was your day? See mom over there schlumped over on the couch looking defeated like one or two of us has screamed for one or two hours? We had nothing to do with that. Love you!"
Note: Lest you find yourself in a similar situation and are out of ideas…a few things that have been entertaining for a while include the water table, bubbles, bubble wrap, the pop-up IKEA tent stuffed with All the Soft Things, and hunting for Easter eggs stuffed with cinnamon Chex cereal. Also, on my end, Lindt 70% dark chocolate squares eaten in the pantry when no one is looking. (THANK YOU reader/friend Megan!)

4. Growing up, I always pictured myself as a mom of all girls. After Sophie came along, I assumed we'd be all girls at our house. Now, I look around my living room and see cars and trucks of all sizes and balls everywhere, and it makes me smile. Having a girl AND a boy just feels so right. Nap strike and all.

5. It's been a long week, dear reader. And despite a bit of sarcasm, I stand by the idea that the joy of motherhood comes in moments. There have been some really rough mornings and afternoons and nights this week. But there have been smiles and fluffy blankets and books read in tents. There have been smoothies, and park trips, and delicious, glorious, secret chocolate.
Happy weekend, dear reader. Wishing you every good thing!